For around two decades, Young Kim had worked for outgoing U.S. Rep. Ed Royce, R-Calif., first when Royce was a state senator and later a congressman.
Now, Kim is hoping Royce's endorsement in the very crowded 39th District congressional race for his open seat will carry her through California's top-two primary on June 5 and into office come November.
"I have been out there, I know the district, and my personal story and experience as an immigrant, as well as work ethic, sets me apart from the rest of the field," Kim said.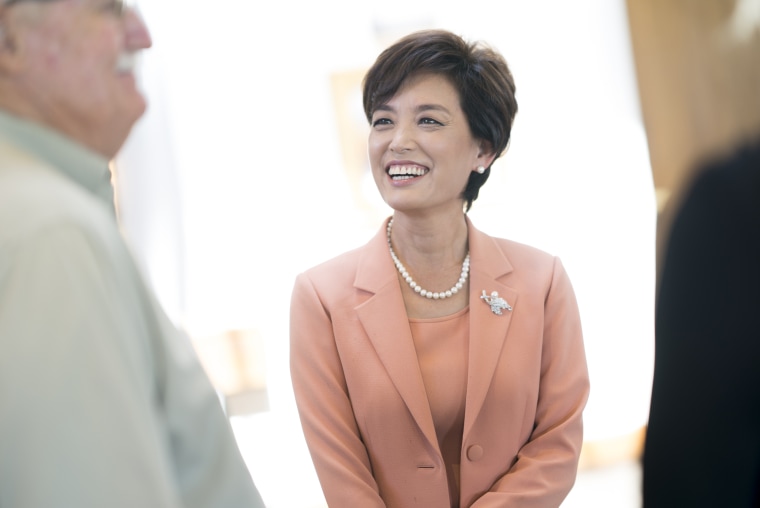 Kim is one of 17 certified candidates vying for Royce's seat, in the southern part of California. The race, already competitive, got even more so when Royce announced in January that he wouldn't seek reelection after nearly a quarter of a century in the U.S. House of Representatives.
Kim, who served in Royce's congressional office for 21 years, working as a community liaison and director of Asian affairs, said the congressman immediately called after his decision to retire at the end of his term became public.
"Young Kim, I'm with you," Kim recalled Royce saying during the conversation. "You're the best candidate that I can think of who knows the district that can carry on the work that I'm leaving behind."
Kim, a one-term former California assemblywoman, said she didn't hesitate to jump into the race after getting that call.
"In Congress, Young will be an effective voice for middle class families and for policies that keep our country secure, grow jobs and increase economic opportunities for the people of our 39th district," Royce said in a statement.
Having emigrated from South Korea in 1975, Kim began her journey to California with a stop on the U.S. island territory of Guam, where she finished junior high school, and then Hawaii where she attended high school, she said.
Kim made her way to the University of Southern California in 1981. After graduating, she worked in a bank and then took a job as a controller of a ladieswear manufacturing firm. Kim also started and ran her own business in the same industry.
I'm not a candidate that just came out of the woodwork and said, oh, there is an opportunity, let's go.
The shift to the public sector came after meeting Royce through her husband, who knew the then state senator, following the birth of their second daughter in 1990, according to Kim.
She said the transition was easy because her parents always instilled in her that as immigrants they needed to find ways to give back because America gave them so much.
"I never thought 27, or almost 30 years ago, that being a public servant would be something that I really would enjoy and have greater satisfaction," Kim said.
Among the issues important to Kim are creating jobs and keeping taxes low, as well as fighting to beef up education funding in science, technology, engineering and math. She also wants to reform the immigration system, increase border security and ensure those brought to the U.S. "as children without legal documentation are treated fairly and with compassion."
Experts say Asian-American voters could play an important role in the 39th District race, which the Democratic Congressional Campaign Committee in 2017 listed as one of its targets.
Democrats need just 24 seats to flip the House.
Census estimates show that Asians make up around 32 percent of the 39th District, which includes parts of Los Angeles, Orange and San Bernardino counties.
"This is the voter block that must be engaged and won," Kim said.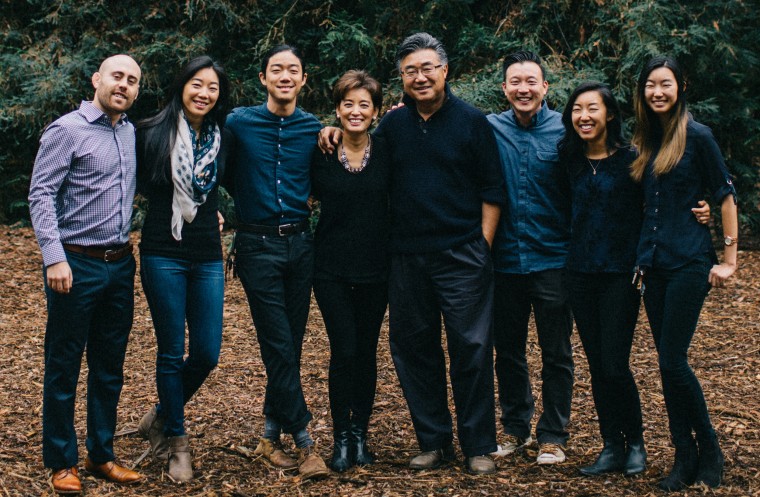 California is different from most states in that all of the candidates compete in one primary election on one ballot. The top two with the most votes — regardless of political affiliation — advance to the November general election.
Kim said she believes she can grow the Republican share of the Asian vote because of her background and strong connection to the district's constituency — and can use this to help her win.
"I'm not a candidate that just came out of the woodwork and said, oh, there is an opportunity, let's go," she said.
As of March 31, Kim had raised more than $600,000, according to FEC filings, fourth most in the race and the most for a Republican.
"I've been out and about in the 39th District every single day, especially after I announced in January, and I will not slow down through the election and beyond," Kim said.
Follow NBC Asian America on Facebook, Twitter, Instagram and Tumblr.