In today's newsletter: Tropical storm Hilary's center moved into California, unleashing flash floods and high winds. 850 people still missing in Maui. And the teen who murdered her boyfriend in a car crash at 100mph will be sentenced. 
Here's what to know today.
Tropical storm Hilary — and an earthquake — hits California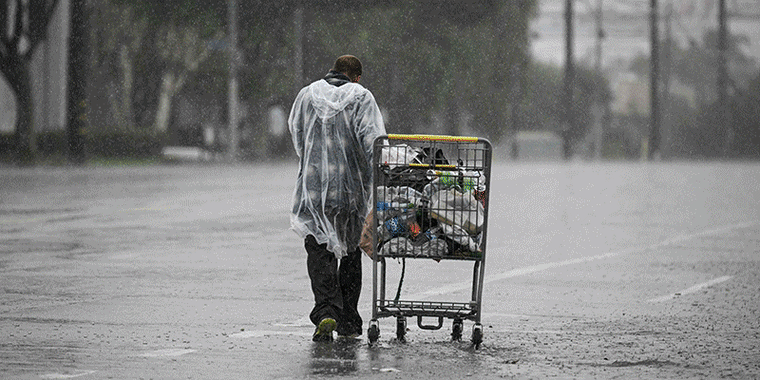 Tropical storm Hilary has now entered the history books as the first to hit Southern California in 84 years. The storm's core arrived in Southern California midday yesterday, when it crossed the U.S.-Mexico border. 
The historic amount of rainfall from Hilary across the Southwestern United States is expected to cause "life-threatening" flooding through Monday morning, according to a post from the National Weather Service. 
This is the digital version of the Morning Rundown. You can sign up here to get it straight to your inbox.
Several records for daily rainfall amounts were broken for this date in history in the Los Angeles area. The service's official weather station for L.A. at the University of Southern California measured 1.53 inches of rain, breaking a record that was set in 1906.
Wind-swept heavy rain is expected to continue, with multiple counties declaring state of emergencies. 
Follow the latest on Tropical Storm Hilary here.
850 people still missing in Maui, mayor says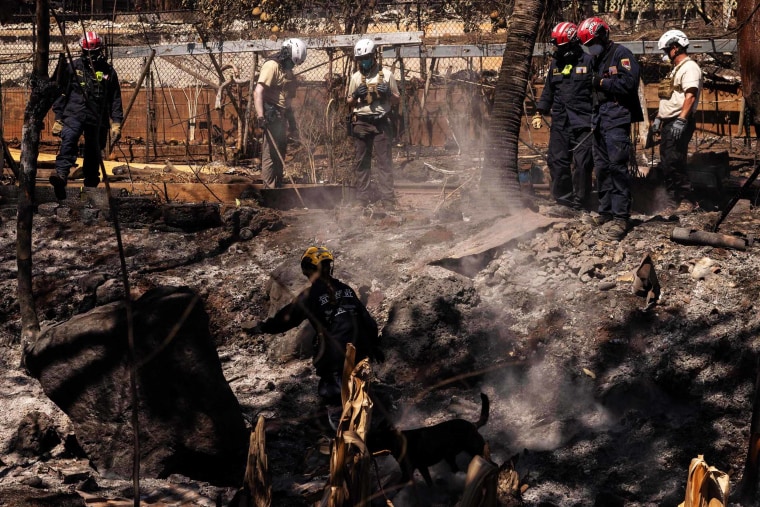 A total of 850 people are still missing in connection with the wildfires that devastated Maui earlier this month, the county's mayor said overnight on Facebook. Richard Bissen also said at least 114 people have been confirmed dead in the wildfires, the deadliest in modern U.S. history.
Read more on this developing story.
Trump confirms he'll skip first GOP debate — and maybe future ones 
Donald Trump confirmed Sunday that he will skip the first Republican presidential primary debate Wednesday, and indicated he may not attend future ones, either. 
Trump wrote on his Truth Social media platform that polling shows him leading in the Republican primary field by such a wide margin that he doesn't need to stand alongside his rivals on the debate stage. "The public knows who I am & what a successful Presidency I had," Trump wrote. "I WILL THEREFORE NOT BE DOING THE DEBATES!"
A source familiar with his thinking told NBC News that his post applies to just the first two debates. The source declined to rule out the possibility that Trump may change his mind. 
Teen who murdered boyfriend in car crash had a toxic relationship with him, prosecutors said
Mackenzie Shirilla will be sentenced today after she was convicted last week of intentionally crashing her car at 100mph. Prosecutors and family members say she had an increasingly toxic relationship with her boyfriend, Dominic Russo, who died in the wreck. 
Shirilla was found guilty of 12 counts last week, including four counts of murder, in the July 2022 car crash in Strongsville, Ohio, which killed Russo and his friend Davion Flanagan. Russo's mother testified in court that he and Shirilla fought and that threats were made. His brother, Angelo, testified that the couple broke up often.
Firearms claimed a record number of children's lives in 2021, study finds
Gun-related deaths among children in the United States reached a distressing peak in 2021, claiming 4,752 young lives and surpassing the record total seen during the first year of the pandemic, a new analysis of data from the Centers for Disease Control and Prevention found.
This grim reality marks the second consecutive year in which gun-related injuries have solidified their position as the leading cause of death among children and adolescents, surpassing motor vehicles, drug overdoses and cancer.
Today's Talker: She scored the winning World Cup goal for Spain...
… then learned of her father's death. Olga Carmona scored the World Cup-winning goal for Spain in what turned into an incredibly bittersweet day — as she was told after the match that her father had died, according to officials. Carmona's strike in the 29th minute gave Spain a 1-0 lead over England, and La Roja held on for their first Women's World Cup championship.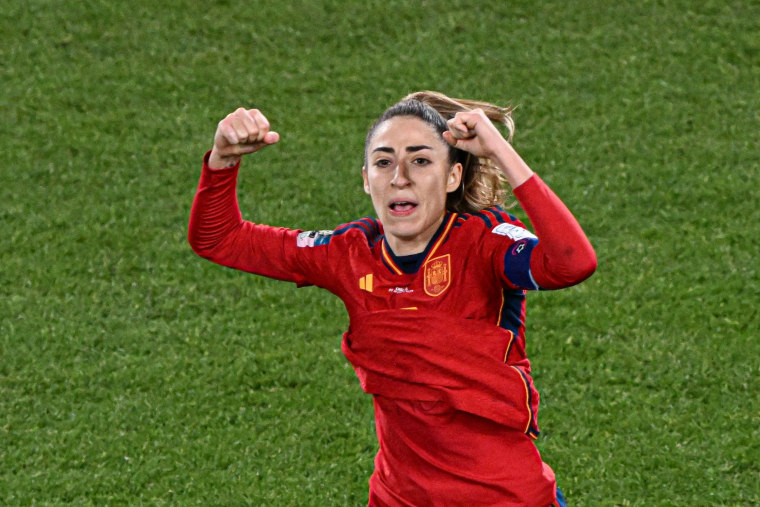 Politics in Brief
Iowa poll: Donald Trump starts out with more than a 20-point lead over nearest rival Ron DeSantis among likely Iowa Republican caucusgoers, according to the first 2024 NBC News/Des Moines Register/Mediacom poll. 
Election 2024: Asian Americans are rising up as a powerful voting bloc as America's fastest-growing demographic, with both political parties taking note. 
Infrastructure: President Biden's infrastructure goals have become central to his re-election campaign, but can they find the workers to fill up the spots?
Giuliani's career: Rudy Giuliani enjoyed his meteoric rise in the 1980s and 1990s. He capitalized on his post-9/11 popularity, yet his escapades in recent years have left many former colleagues stunned and saddened. 
Staff Pick: Maui's homeless residents remain missing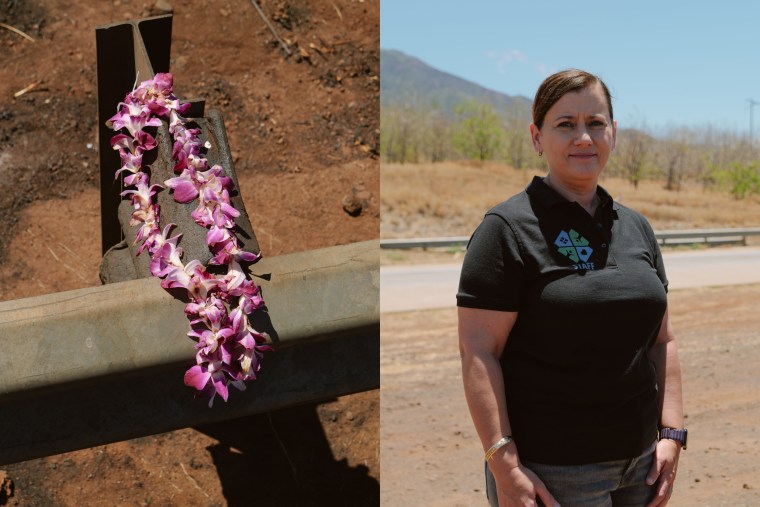 The impact of the fires in Lahaina has not fully emerged, but some are worried that the town's most vulnerable residents are among those hardest hit by the devastation. Homelessness has been an ongoing issue in Hawaii, where service providers and advocators now have to take matters into their own hands. Beloved members of the community remain missing, making the process of locating and identifying deceased victims even more grueling as hundreds of people are unaccounted for. — Elizabeth Both, associate platforms editor
In Case You Missed It
Select: Online Shopping, Simplified
 A quality razor is important, but a good, hydrating shaving cream kicks your self care routine into high gear. To help you determine the best shaving cream for your skin, Select spoke to dermatologists about the different shaving products out there and what to consider when shopping for shaving cream. 
 Sign up to The Selection newsletter for exclusive reviews and shopping content from NBC Select.
Thanks for reading today's Morning Rundown. Today's newsletter was curated for you by Elizabeth Both. If you're a fan, please send a link to your family and friends. They can sign-up here.