SHANGHAI — Two activists are missing and another has been arrested in China after conducting an investigation into a local company making Ivanka Trump-branded shoes, a New York-based advocacy group said Wednesday.
Hua Haifeng was detained in Jiangxi province on suspicion of illegally using eavesdropping equipment, according to Li Qiang, executive director of China Labor Watch.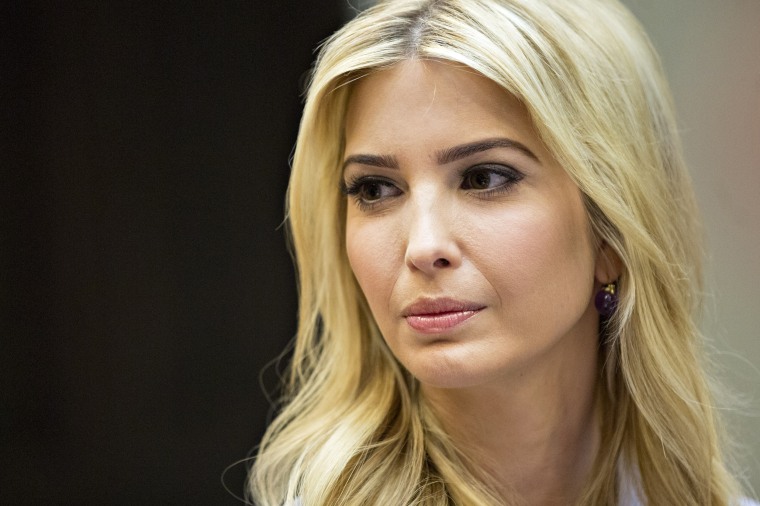 Li said the three men had been investigating conditions at factories that produce shoes for President Donald Trump's daughter, as well as other Western brands.
The men were working with the nonprofit to publish a report next month alleging low pay and excessive overtime, according to the Associated Press.
"We appeal to President Trump, Ivanka Trump herself, and to her related brand company to advocate and press for the release our activists," China Labor Watch said.
White House spokeswoman Hope Hicks referred questions to Ivanka Trump's brand. The Ivanka Trump brand declined to comment to the Associated Press.
Abigail Klem, who took over day-to-day management when the first daughter became a White House presidential adviser, has said the brand requires licensees and their manufacturers to "comply with all applicable laws and to maintain acceptable working conditions."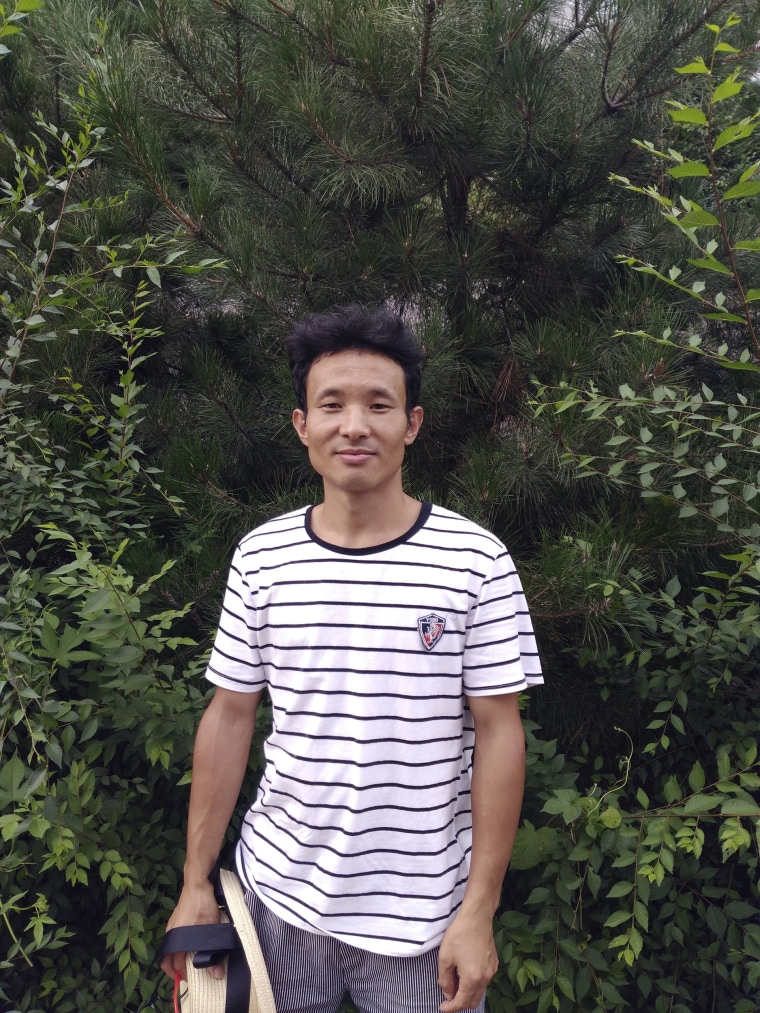 Responding to a question about the trio, Chinese Foreign Ministry spokeswoman Hua Chunying said: "We have no information about this. We haven't heard about this. We don't know where you got your information about this."
The reported arrest and disappearances come at a time of sustained pressure on labor activists in China amid a crackdown on civil society under President Xi Jinping.
In recent years, many labor rights activists have reported being intimidated and harassed, temporarily detained, or restricted in their movement.
Li said in 17 years of activism, including investigations of hundreds of factories in China, his group had never had anyone arrested on suspicion of having committed a crime.
"This is the first time we've come across this kind of situation," he said, adding the accusation against Hua had "no factual basis."
China Labor Watch's Li said Hua and another investigator, Li Zhao, had worked covertly at a shoe factory in the city of Dongguan, in Guangdong province, that was owned by the Huajian Group.
"My husband does nothing to harm the society and even benefits the workers. Why was he arrested?"
The third investigator, Su Heng, had worked at a related factory in the city of Ganzhou in Jiangxi but went incommunicado after May 27. Both factories produced Ivanka Trump-branded shoes, Li Qiang said.
The investigators had discovered evidence that workers' rights had been violated, Li said.
Li said the men had documented excessive overtime, with working days sometimes stretching longer than 18 hours, and a base salary below minimum wage.
In January, Liu Shiyuan, then spokesman for the Huajian Group, told AP the company makes 10,000 to 20,000 pairs of shoes a year for Ivanka Trump's brand — a fraction of the 20 million pairs the company produces a year.
In February, Wei Xuegang, who is an assistant to Huajian Group's president, said the firm had stopped production of Ivanka Trump-branded shoes.
On Wednesday, Wei told NBC News on Wednesday the company "doesn't know about the situation" regarding the activists, adding: "We haven't heard of this labor organization."
Hua and Li Zhao had been warned by authorities weeks ago that they were suspected of having broken the law, and were barred from crossing the border into Hong Kong in April and May, Li Qiang said.
Deng Guilian, who is Hua's wife, told NBC News that she hadn't heard from the father of two since Sunday.
She said a police officer informed her that the 36-year-old Hua had been arrested for "illegal surveillance."
Deng added: "My husband does nothing to harm the society and even benefits the workers. Why was he arrested?"
Ivanka Trump's lifestyle brand imports most of its merchandise from China, trade data show. She and her father both have extensive trademark portfolios in China, though neither has managed to build up a large retail or real estate presence here.
The sister of Jared Kushner, a Trump adviser and husband of Ivanka, traveled to China this past month to court investment from Chinese families for a real estate project in New Jersey.
NBC News' Eric Baculinao and Dawn Lui contributed to this story from Beijing.