BEIJING — When Chinese President Xi Jinping strode into the room crammed with cameras and reporters on Wednesday, there seemed to be more curiosity about the six men who followed behind him.
They were the new Communist Party Politburo Standing Committee, the most powerful decision-making council of China's government. All handpicked Xi loyalists, they will implement his agenda for the next five years.
Collectively they sent the clearest signal yet that China may be entering an era of strongman rule.
None of them is an obvious successor to Xi. They are all aged in their 60s, and in five years would be too old to be considered for China's top job.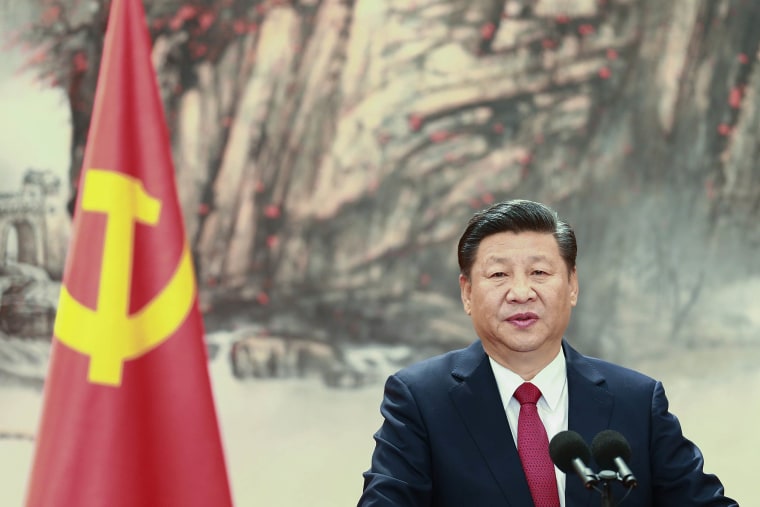 "A new era needs a new look, and even more, needs new accomplishments," said Xi, who spoke to a packed room in the Great Hall of the People with his leadership team standing rod-straight and silent.
Xi's choice of men — the wider Politburo of 25 members includes only one woman — has fueled speculation that he may use his almost unparalleled authority to amend the constitution to allow him to rule an unprecedented third term as party chairman and China's president.
Their debut came at the end of the 19th Communist Party Congress, a twice-a-decade event that offers a rare glimpse at the secretive realm of Chinese politics. The policies and decisions made over the past week will guide China for the next five years.
Photos: Grand Scenes and Tiny Moments at China's Party Congress
As the world's second-largest economy and an increasingly influential global player with investment on virtually every continent, what happens here can resonate everywhere.
Here are some of the main takeaways from the Congress.
The World's Most Powerful Leader?
Dubbed the "Chairman of Everything," Xi has emerged from this Congress with near-absolute authority.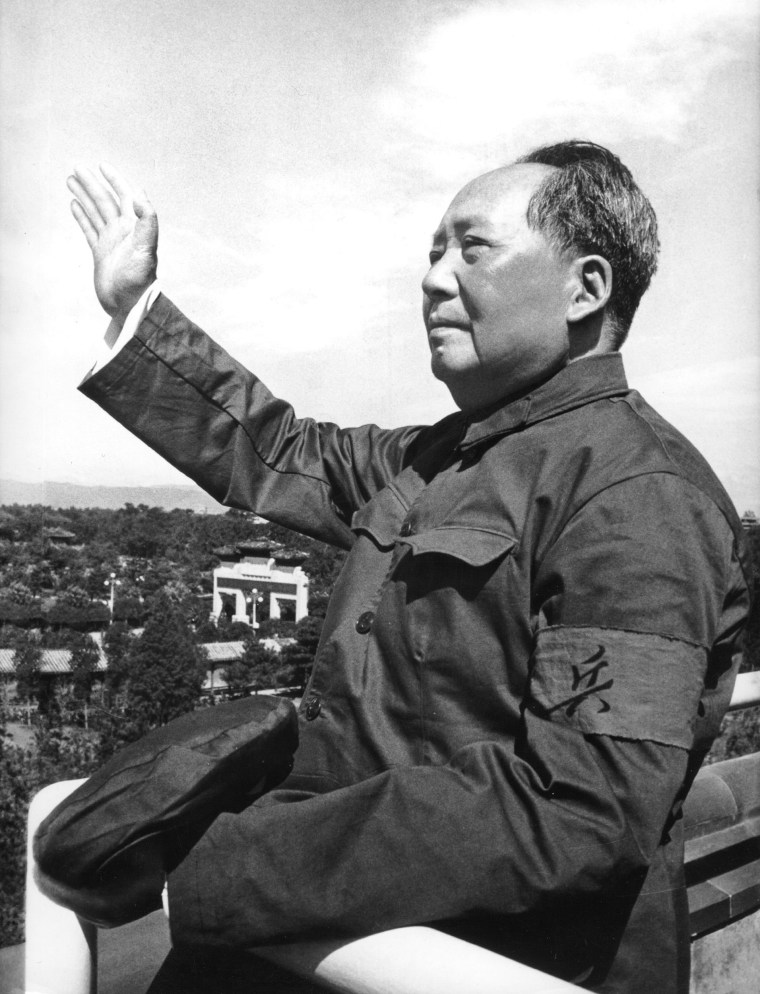 Xi spent the last five years consolidating his power by purging the Communist Party ranks of rivals, and tightening its grip on Chinese society with restrictions on education, culture, the internet, religion, activism, and the environment.
Importantly, the party voted to enshrine Xi's name and political "thoughts" in its constitution. It means he is elevated in historical stature alongside Mao Zedong and Deng Xiaoping, long considered modern China's most influential leaders. The message to officials: there is no questioning or disputing Xi Jinping or his ideas.
In one of the main takeaways of his address to the Congress, Xi said that if Mao made China independent and Deng made it prosper, then he would make it stronger. Welcome to the era of Xi.
The lack of an apparent successor is already raising concerns of political turmoil ahead if ambitious party members grow uneasy with Xi's power.
A Rising China
In his marathon three-and-a-half hour speech at the opening of the Congress, Xi hailed a "new era" for Chinese socialism.
His vision is one of Chinese greatness, and the country's return to its "rightful" place as the world's dominant economic and cultural power.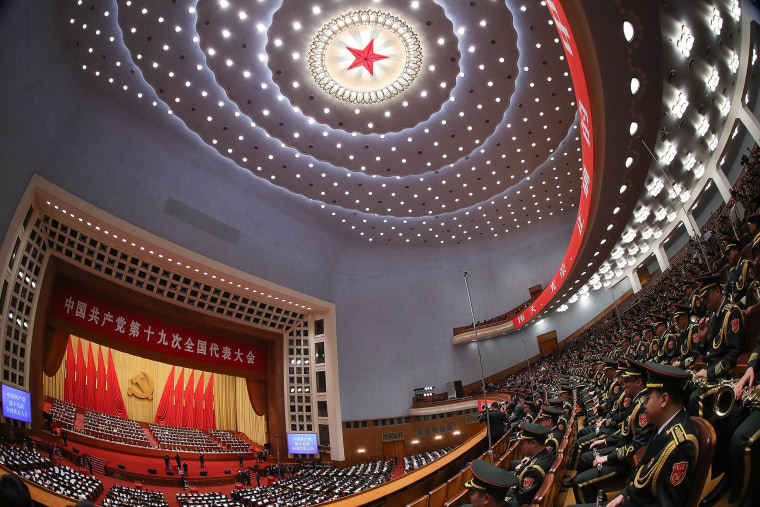 China has billions of dollars in investment in industry, agriculture, and infrastructure projects across most of the world. Xi has built up the military, in particular the Navy, and boosted China's profile on the world stage.
To an extent, China's rise has been enabled by President Trump's "America First" approach to foreign policy and his rejection of international agreements such as the Paris Climate Accord, the Trans-Pacific Partnership and NAFTA.
All the President's Men
The Standing Committee will implement Xi's "vision" of a rejuvenated China.
Chinese premier Li Keqiang, 62, is the only returning member of the Standing Committee.
The five new members all have deep party resumes, though most are not considered long-time Xi associates: Han Zheng, 63, is a former mayor of Shanghai; Wang Yang, 62, who was party chief in Guangdong province, a manufacturing hub in southern China; Zhao Leji, 60, will take over the anti-corruption agenda that helped consolidate Xi's control of the party; Wang Huning, 62, a former professor with an interest in (and low opinion of) U.S. politics; and Li Zhanshu, 67, who has worked most closely with Xi and is considered among his closest aides.
Economy vs. Reforms
China's rapid economic growth has slowed, and the past five years saw a mandated push away from traditional manufacturing.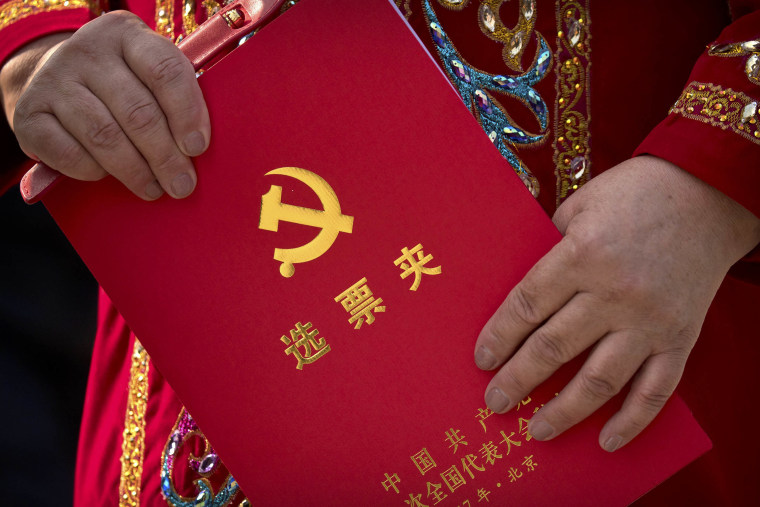 The bigger concern facing China's leadership now: the piles of debt accumulated by state-owned enterprises and local municipalities that have funded rampant (and often money-losing) construction.
Experts do not expect Xi to move toward market reforms that would, for example, make it easier for foreign companies to do business here.
"China's economy is projected to grow more than three times as fast as the U.S. over the next five years," said John Ross, senior fellow at the Chongyang Institute for Financial Studies at Renmin University in Beijing. "These projections are not from a pro-China source, but from the International Monetary Fund."
Regional Rivals
It is worth noting how an empowered Xi and his vision of a stronger China fits into the bigger regional picture right now.
In Japan, Shinzo Abe won a snap election to extend his hold on the government to a point where he could feasibly amend the constitution. Critics worry Abe may use that authority to remilitarize the country, which is currently prevented from participating in foreign conflicts.
China's relations with South Korea have been strained over Seoul's deployment of U.S.-made missile defense systems that Beijing sees it as a threat to its own security. Beijing's unofficial "soft sanctions," such as barring Chinese group tours from visiting South Korea, have impacted its tourism industry.
China's economic clout in the region could play a bigger role in shaping bilateral relations with traditional U.S. allies.
Other factors shaping the dynamic in the region include the threat posed by North Korea, concerns of an arms race in Asia and China's territorial ambitions in the South China Sea.
President Donald Trump begins his first Asia tour next month, which includes a state visit to China.
The timing is no coincidence. The U.S. president will arrive just after the Party Congress and will encounter a freshly-empowered host.