BEIJING — China is trying to capitalize on President-elect Donald Trump's hardline immigration stance and vow to clamp down on a foreign worker visa program that has been used to recruit thousands from overseas to Silicon Valley.
Leading tech entrepreneurs, including Robin Li, the billionaire CEO of Baidu, China's largest search engine, see Trump's plans as a huge potential opportunity to lure tech talent away from the United States.
The country already offers incentives of up to $1 million as signing bonuses for those deemed "outstanding" and generous subsidies for start-ups.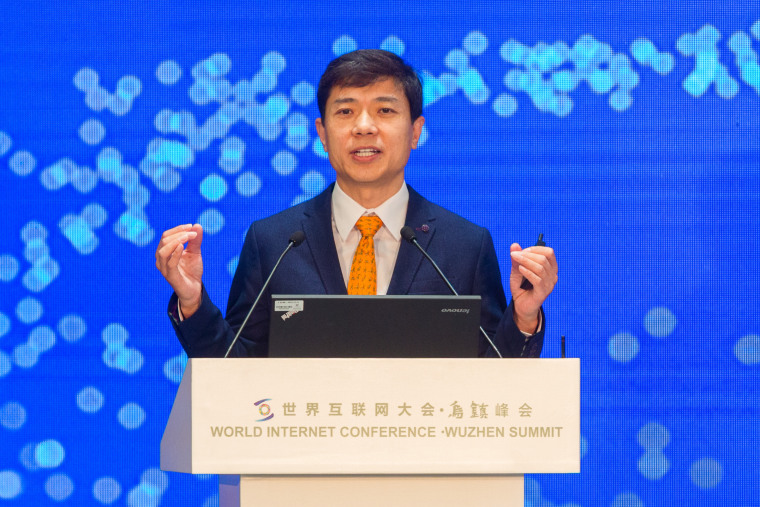 Meanwhile, the Washington Post last month reported on comments made by Steve Bannon, who is now the president-elect's chief strategist, during a radio conversation with Trump in Nov. 2015.
Bannon, the former Breitbart.com publisher, indicated that he didn't necessarily agree with the idea that foreign talent that goes to school in America should stay in America.
Related: How a Trump Administration Could Reshape the Internet
"When two-thirds or three-quarters of the CEOs in Silicon Valley are from South Asia or from Asia, I think ...," Bannon said, trailing off. "A country is more than an economy. We're a civic society."
While Trump's unprecedented telephone conversation with Taiwan President Tsai Ing-wen on Friday may worry leaders in Beijing, comments like Bannon's and the president-elect's campaign pledges are music to the ears of tech leaders like Li.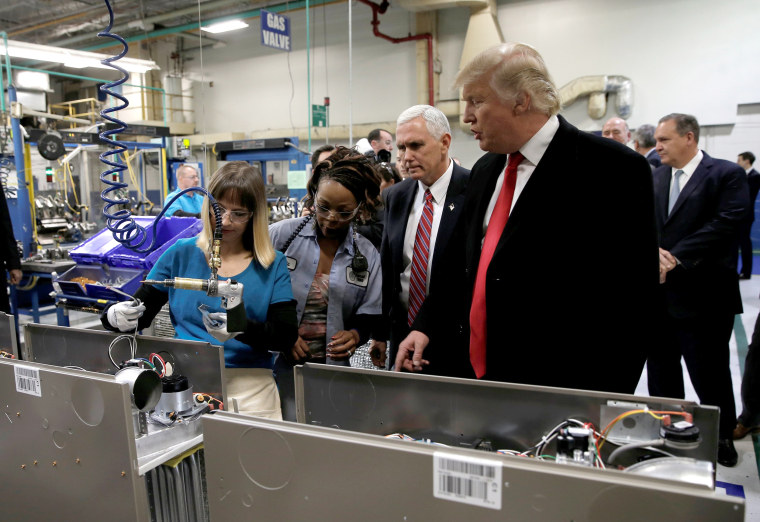 "I read that an adviser to President-elect Donald Trump openly complained that three-quarters of CEOs in Silicon Valley are Asian immigrants," the influential entrepreneur said in a recent keynote speech at a state-sponsored conference, a copy of which was provided to NBC News by Baidu.
"Many entrepreneurs in Silicon Valley have expressed worries, especially after Trump's election, about the harm to the United States' capabilities in innovation," Li told the audience at China's third annual World Internet Conference. "I truly hope that these excellent talents from various countries will migrate to China and help China play a more important role on the stage of global innovation."
He added: "I hope everybody will come to China, let's innovate together."
As part of the plan for his first 100 days in office, Trump has vowed to prioritize immigration issues and "direct the Department of Labor to investigate all abuses of visa programs that undercut the American worker."
Related: Trump May Have Just Built His First Bridge to Silicon Valley
On the campaign trail, he denounced the H-1B visa program, which admits 85,000 foreign skilled workers and graduate students annually — many of whom work in the tech industry and eventually become legal U.S. residents or citizens.
"It's very bad for business … and it's very bad for our workers and it's unfair for our workers. And we should end it," he said.
He sparked more uncertainty by naming Sen. Jeff Sessions, a long-time critic of the skilled-worker visa program, as his pick for attorney general.
Sessions has accused tech firms in Silicon Valley of exploiting the program to pass over American labor for foreign workers to cut technology costs.
China's efforts to attract foreign workers has traditionally been hurt by Beijing's web censorship and strict government control of the internet.
China has around 700 million internet users — who type a mind-boggling 35 billion words every day, according to the latest survey examining the behavior of the country's netizens.
But Li argued that the "global center of innovation is shifting," describing the world's second-largest economy as the "biggest and fastest growing internet market."
A Baidu spokesperson told NBC News that the company has a program to attract "top-tier talent" in China and abroad, to advance "Baidu's technological leadership in areas including artificial intelligence, big data, machine learning and autonomous diving."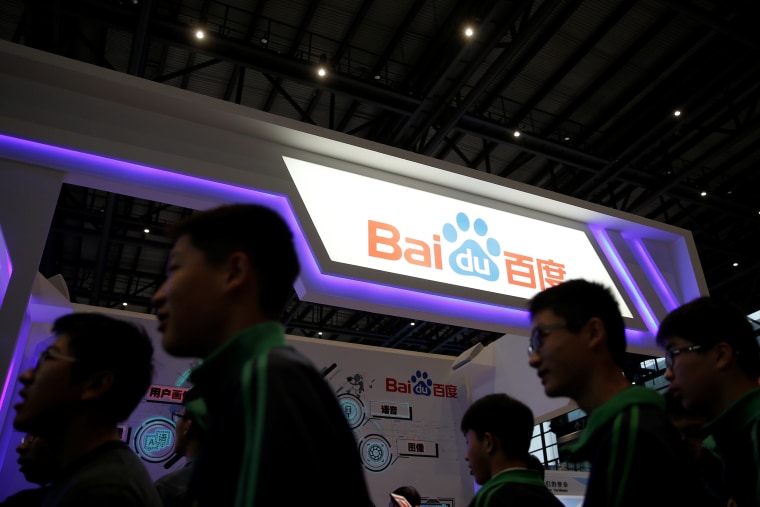 Hugo Barra, a Brazilian computer scientist, stunned the technology world in 2013 by leaving his post as Google's vice-president in charge of its Android division to join a private Chinese startup called Xiaomi.
As Xiaomi's international vice-president, Barra has taken charge of global expansion for the smartphone company that has been compared to Apple for its slick marketing and management.
The Beijing-based firm has now become the world's fourth-biggest smartphone maker and is broadening its businesses to mobile apps, laptops and Wi-Fi-enabled consumer electronics.
Related: Will Trump and Tech Be the 'Disaster' Some People Have Predicted?
Analysts have also noted China's emergence as the world's biggest e-commerce market and a leading innovator in mobile services, on the strength of the country's estimated 600 million smartphone users, which is expected to reach 700 million by 2019.
WeChat, China's smash-hit messaging app owned by Tencent, the country's most valuable tech company, has also become a mobile payment giant that is chasing market leader Alipay. The two companies had the lion's share of last year's mobile transactions of $235 billion, pushing China ahead of the U.S. where the market was $231 billion, according to data provider Euromonitor International.
China is also leading the global innovation race. Of the 2.9 million patent applications worldwide in 2015, about 1 million of them came from China. In comparison, 526,000 applications came from the U.S., according to data released by the World Intellectual Property Organization.
Success stories include Dajiang Innovations (DJI) — the world's biggest maker of consumer and small commercial drones.
The Chinese start-up boasts three factories in the booming city of Shenzhen, a marketing office in Los Angeles that works with filmmakers, and a Frankfurt office which deals with content partners.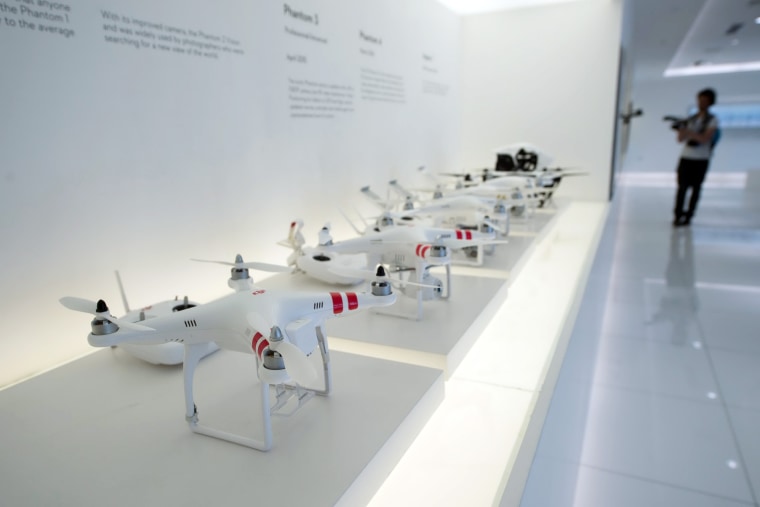 Paul Pan, DJI's product manager, saw the potential of the company and moved to Shenzhen from Silicon Valley in 2013.
During a factory visit last year, he demonstrated to NBC News why DJI was an industry leader. From humble beginnings in a dorm room in 2006, the private company is now valued at over $10 billion.
Shenzhen itself is now widely considered "China's Silicon Valley" and has taken the lead in rolling out a massive subsidy program to attract high-tech talent.
The southern city is currently led by Communist Party boss Ma Xingrui, a space scientist and former chief of China's moon mission. His ambition is to make the city a leading innovation hub as it sheds its image as a manufacturer of cheap goods for export.
Shenzhen's recruitment program has attracted 1219 "high-level talents" as of last year, according to Shenzhen Daily newspaper, of which 74 are "foreign experts."
Under a multi-category scheme updated in October last year, the highest incentive for so-called "Outstanding Talent" — a designation open for foreigners from 24 countries, including the United States, if the individual won a Nobel Prize in economics or physics — is an outright lump sum allowance of close to $1 million or 10 years free housing in a 2,200-square-foot apartment.
A lower category, an "Overseas Talent" who starts a business in the city, can receive a subsidy of up to $150,000.
In the past, Chinese companies could only attract Chinese engineers who studied abroad, Baidu's Li lamented.
But he pointed out that Trump's plans have created hope for China to attract "more and more talents from various countries and various nationalities."