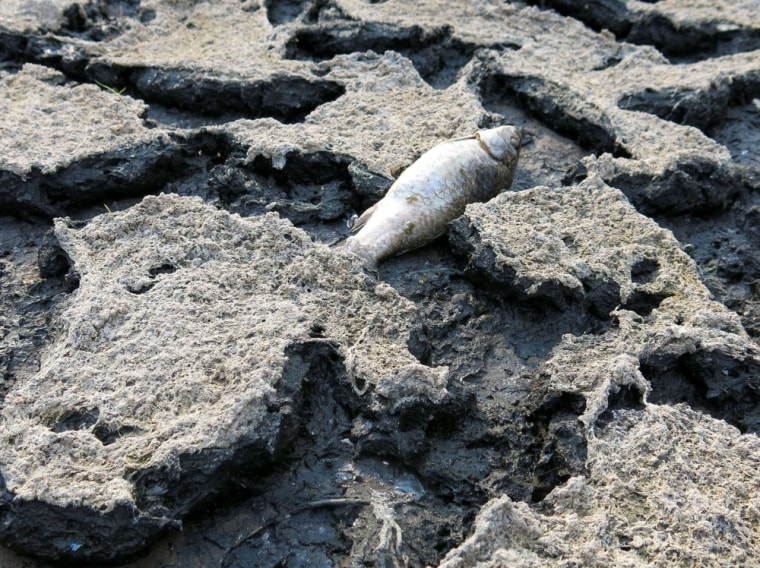 BEIJING – Sweltering summer heat across China has pushed thermostats surging above 104 degrees in over 40 cities throughout the mainland and has been blamed for dozens of heat-related deaths.
The month-long heat wave, particularly in southern and central parts of the country, has forced leaders in Beijing into action.
The China Meteorological Administration on Tuesday ordered a "Level 2" emergency response to the dangerous heat.
Such an emergency order is usually reserved for natural disasters like typhoons and severe flooding. A "Level 1" emergency has never been called before.
It calls for government workers to provide increased support for elderly people and small children who are more prone to heatstroke and exhaustion, along with regular weather updates on state media.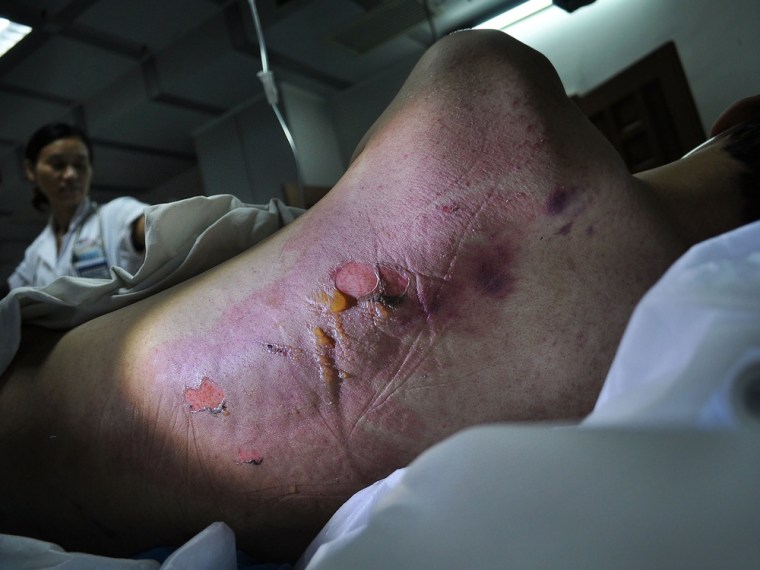 The unrelenting summer heat has proven catastrophic to local agriculture in the 19 provinces and regions affected, most notably Zhejiang, Jiangxi and Hunan.
The cities of Shanghai and Hangzhou have seen the highest recorded temperature to date of 105.8 degrees. Normal human body temperature is 98.6 degrees.
In the drought-stricken southeastern province of Zhejiang, officials have attempted "cloud seeding" – the firing of chemicals like silver iodide or liquid propane into nearby clouds in a bid to induce some cooling rain.
Last month Zhejiang received only 26 percent of its regular rainfall, causing damage to farmers' summer crops. Meteorologists say Zhejiang is one of the most badly hit areas in the country.
The blistering heat has manifested itself in several ways. Local news reports have described glass cracking in the city of Ningbo and cars self-combusting elsewhere.
Excited reports of eggs that a woman in Hunan planned to eat suddenly hatching later proved to be false, but sparked humorous comments online: It's so hot, eggs are hatching without the need for a hen to sit on them.
Then there has been the street cooking. Videos of people frying eggs and bacon on scorching hot city streets have been all the rage on the internet.
One photo of a boy in the eastern city of Jinan cooking shrimp on a manhole was featured prominently on China's state newspaper, China Daily.
In Shanghai, where the steps around People's Square was the site of similar cooking demonstrations, temperatures there in recent days have smashed previous record highs set as far back as 1873
The heat wave the city is suffering is unprecedented: A nine-day stretch of temperatures over 100.5 degrees Fahrenheit and a 25-day stretch where thermostats reached 95 degrees.
One weather expert noted that even at night during that July stretch, temperatures hovered around 88 degrees, with the heat index never dipping below 99 degrees.
Meteorologists at the CMA said the heat wave was set to continue, but there was some relief on the horizon. They believe cooler temperatures should finally arrive on or around Aug. 10.
NBC News' Tian Li contributed to this report.