BEIJING — A 22-year-old man made the deadly bomb that exploded at the front gate of a kindergarten in eastern China, investigators said Friday.
Police said the suspect was identified primarily using security camera footage and DNA collected at the scene of the blast, which struck Thursday as relatives were waiting to pick up students at the end of the school day. Only the suspect's surname, Xu, was released and no motive was provided.
The blast killed 8 people, including Wu, while 65 others were injured.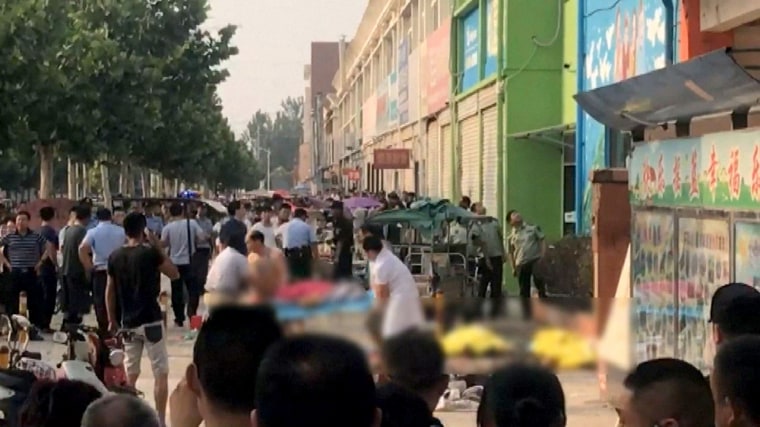 Investigators say they found materials for making a homemade bomb at Xu's nearby residence. Emblazoned on its walls were the Chinese characters for death, disaster and other related dark themes.
Xu had left school because of a nervous system disorder, whose symptoms can include depression, anxiety, dizziness, vision problems and problems with basic bodily functions, the police said at a news conference in the city of Xuzhou in Jiangsu province.
The blast at the Chuangxin Kindergarten in Xuzhou's Fengxian county occurred at 4:50 p.m. before school had let out for the day and no students or teachers from the kindergarten were among the injured, according to a statement from local authorities.
However, videos purportedly from the scene showed children — possibly relatives of the kindergartners or passers-by — among the casualties.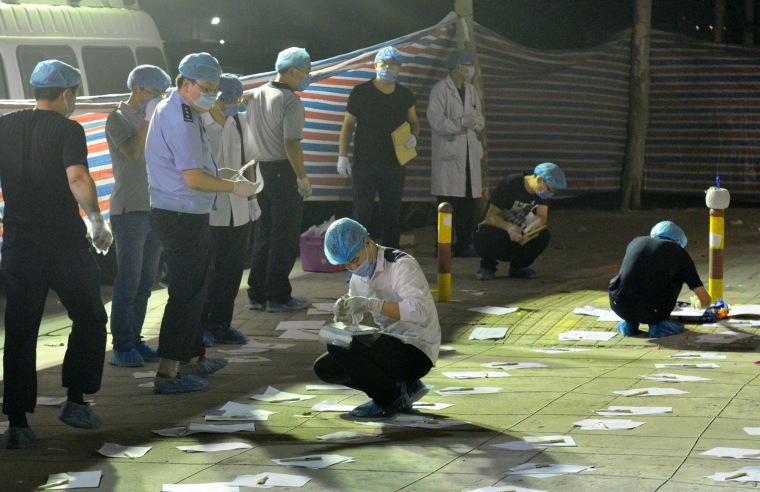 Videos posted by the People's Daily showed a chaotic scene, with children and adults lying on the ground, some of them motionless, their clothes blown off them, and others struggling to get up. Clothing, shoes and other items were strewn across the area beside pools of blood.
Kindergartens and elementary schools in China have been attacked several times before by suspects authorities have said were mentally ill or bore grudges against their neighbors and society.
In 2010, nearly 20 children were killed in attacks on schools, prompting a response from top government officials and leading many schools to beef up security by posting guards and installing gates and other barriers. Last year, a knife-wielding assailant injured seven students outside a primary school in a northern city.
China maintains tight control over firearms and most attacks are carried out using knives, axes or homemade explosives.