BEIJING — Unprecedented steps aimed at propping up Chinese investor confidence failed to stop the country's main stock markets from tumbling yet again on Wednesday.
Within the first hour of trading some 1,400 companies — representing more than 40 percent of China's stock market cap — had suspended trading. Some were frozen before the opening bell after petitioning the government while others quickly met the 10-percent daily limit on losses.
Since the crisis began over three weeks ago, China's Shanghai and Shenzhen Composites have lost more than 30 percent and 40 percent of their value respectively, adding up to $3 trillion in equity lost.
"There is a mood of panic in the market and a large increase in irrational dumping of shares, causing a strain of liquidity in the stock market," China's Securities Regulatory Commission said in a statement.
Related: Chinese Stunned as $2.8 Trillion Is Wiped From Markets
The pain of these devastating losses is not primarily being felt by professional money managers. Instead, retail traders — regular citizens and pensioners investing their savings and accounting for nearly 85 percent of traders — are bearing the brunt.
For one investor, panic gave way to confusion.
"One of the stocks I hold has been suspended, but because I can't sell yet I am not sure if I will make money or lose more," said Wang, who like other investors NBC News spoke to asked to be referred to by his surname.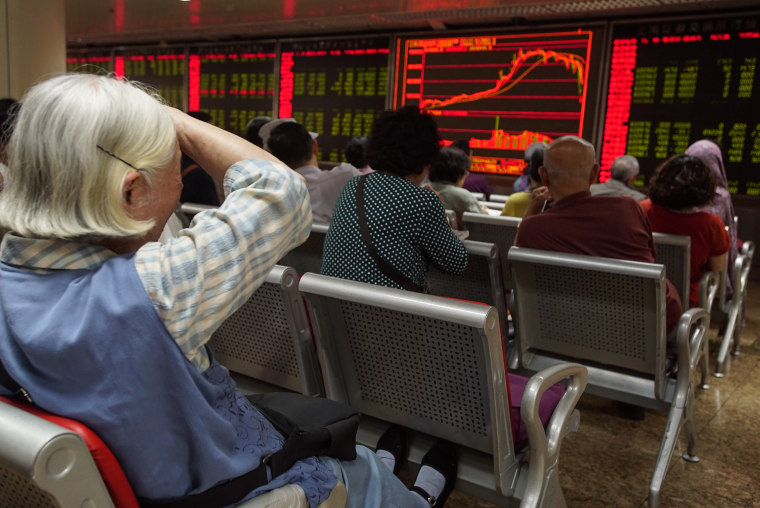 The Beijing office cleaner said he just hoped the government would take further steps to calm markets — a common refrain among investors.
Chinese government agencies published a series of measures throughout the day, including urging major shareholders and top executives of listed companies to buy their own shares, and allowing insurers to buy more blue-chip stocks.
But such steps did not prevent the bloodbath. The CSI300 index of the largest listed companies in Shanghai and Shenzhen fell 6.8 percent, to 3,663.04. The Shanghai Composite Index lost 5.9 percent, to 3,507.19 points.
Analysts say this has been the biggest sell-off since 2007, and equivalent to 10 times the annual economic output of Greece.
Around 85 percent of China's investors have account balances of less than $16,000, according to Oliver Rui, the director of CEIBS-World Bank China Centre for Inclusive Finance, a business school. Only 6 percent of traders have college degrees.
How these investors became dominant traders in the market can be largely attributed to government policy. And in light of a cooling housing market and low interest rates, many Chinese in recent years have been searching for places to invest their savings.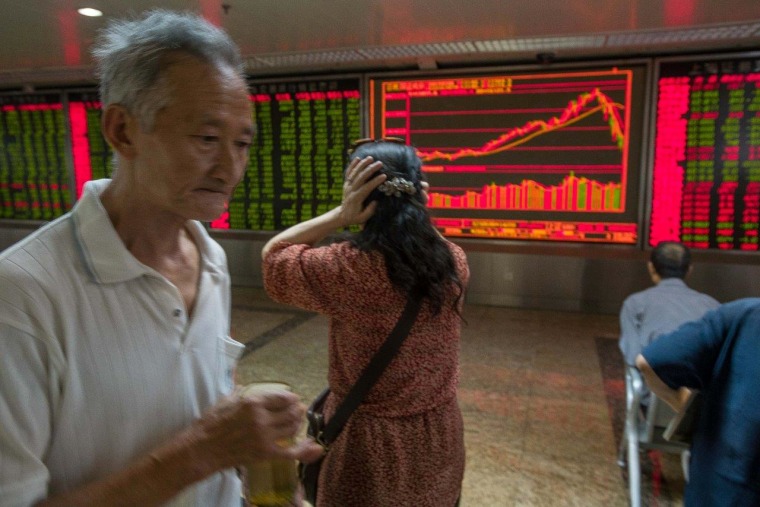 Yuan is one of millions who put savings in the markets when they were booming. And like so many others, the 50-year-old from Hebei province called on the government to stop the pain.
"This is not the bottom right now," he said. "The government should have done something earlier when the index was higher — they are moving too slow."