BEIJING — China might have been a trade cheat and currency manipulator to candidate Donald Trump but the country has suggested it's open to playing a role to the president-elect's program of rebuilding America's crumbling infrastructure.
China takes a "positive and open attitude toward cooperation that benefits our two countries" when it comes to infrastructure projects, Chinese Foreign Ministry spokesman Geng Shuang said Monday in response to a question from NBC News.
"We look forward ... to expanding cooperation with the new U.S. administration," he added.
Related: Trump Inherits an Increasingly Divided World
Last week, Trump delivered a victory speech that vowed to "fix our inner cities, and rebuild our highways, bridges, tunnels, airports, schools, hospitals ... rebuild our infrastructure ... put millions of our people to work as we rebuild it."
During the campaign, he pledged a $1 trillion program to rebuild America.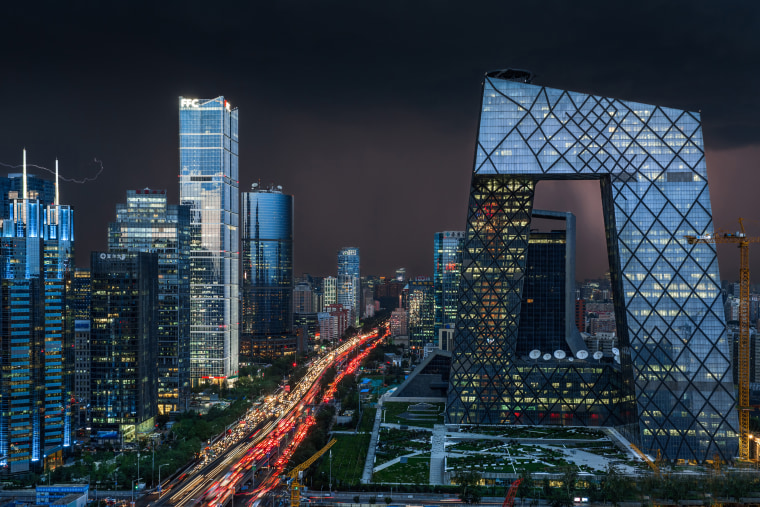 "Working together, we will begin the urgent task of rebuilding our nation and renewing the American dream," Trump declared.
It is unclear whether Trump will open his rebuilding plan to foreign firms.
In May, Trump accused China of "raping" the U.S.
However, China is building the world's fastest trains, longest bridges and most modern airports and boasts the world's largest foreign exchange reserves.
China is the world's undisputed construction superpower, spending more on infrastructure than North America and Western Europe combined, according to a report published last June by global consulting firm McKinsey & Company.
China used more cement in three years (6.6 gigatons in 2011-2013) than the U.S. during the entire 20th century (only 4.5 gigatons from 1901-2000), according to a book by Vaclav Smil, a professor of environmental science at Canada's University of Manitoba.
"There is an important opportunity and huge potential in China-U.S. cooperation"
China also possesses engineering marvels like the world's longest sea bridge (26.4 miles), the Three Gorges Dam spanning the Yangtze River which is five times larger than America's Hoover Dam and a 12,000-mile bullet train network — which is longer than the rest of the world combined. It will double to 24,000 miles by 2025.
Seven of the world's 10 largest and busiest ports are in China, with not a single American one in the list.
During a presidential debate, Trump decried the state of America's infrastructure, saying the country's airports are from "the third world," while blaming China for making progress at America's expense.
Trump also accused China of keeping down the value of its currency to boost export of cheap goods and steal manufacturing jobs.
Beijing has rejected the allegation, arguing that the cheap goods have benefited the American consumers.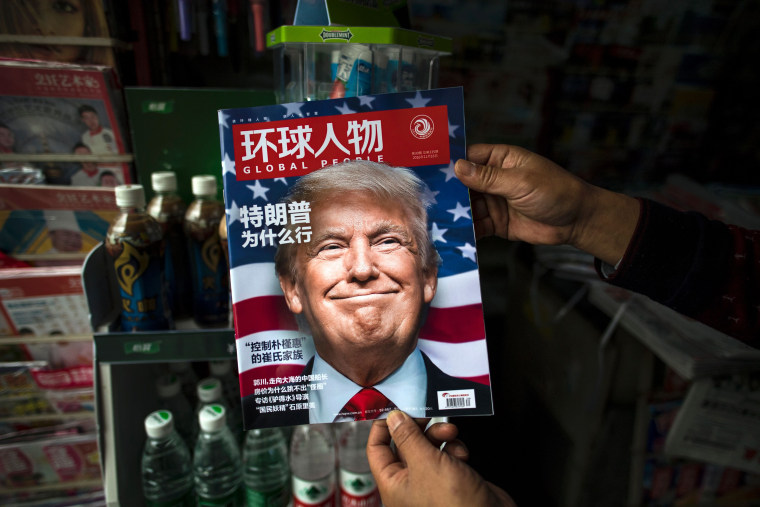 But a sign of possible change of thinking emerged last week. James Woolsey, a senior adviser to Trump on national security and intelligence and former CIA director under President Bill Clinton, published an opinion piece in the South China Morning Post that described the Obama administration's decision to spurn the China-led Asian Infrastructure and Investment Bank as a "strategic mistake."
Woolsey called for "much warmer" stance toward China's "One Belt, One Road" initiative — Chinese-inspired projects that will pour billions of dollars into massive land and maritime infrastructure projects from Asia to Europe to boost world trade.
Meanwhile, Chinese President Xi Jinping had a phone conversation with Trump on Monday.
"At present, there is an important opportunity and huge potential in China-U.S. cooperation," Xi told Trump, according to state-run media
Trump's office said in a statement early Monday that Trump thanked Xi for his well-wishes on his election.
"During the call, the leaders established a clear sense of mutual respect for one another and President-elect Trump stated that he believes the two leaders will have one of the strongest relationships for both countries moving forward," the statement said.