BEIJING — There's no question that China's hawkish Global Times newspaper has been harsh in its assessment of America's new president.
The state-run tabloid has called President Donald Trump "reckless," "unfit to lead a superpower," and "as ignorant as a child" regarding foreign policy.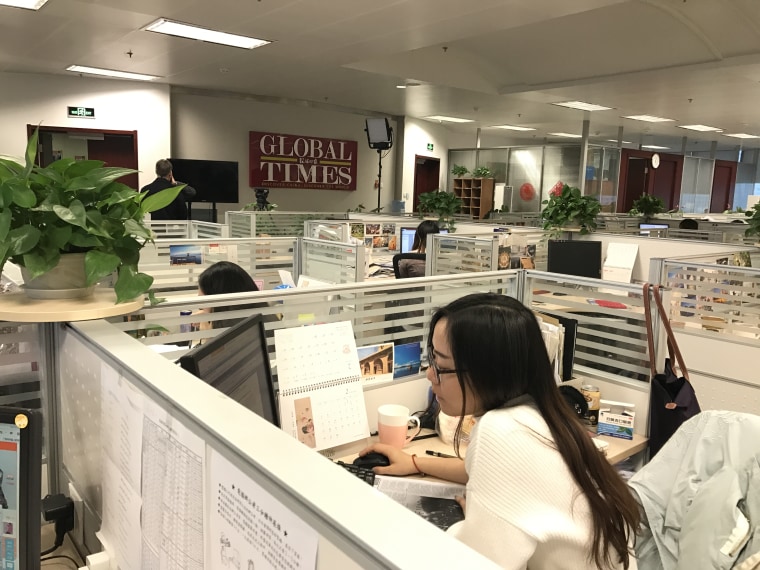 One recent editorial warned the U.S. to back off "unless Washington plans to wage a large-scale war in the South China Sea." Another noted that "his presidency is off to a rough start."
Such bombastic coverage and hard-hitting opinion pieces critical of the president's Twitter barbs have bolstered the attention the Global Times has received internationally in recent months.
But the paper has also played a pivotal role in galvanizing what observers say is a wave of nationalistic public opinion triggered by Trump's China-bashing. On the campaign trail, Trump said China was guilty of "rape" against the United States and pledged to slap a 45-percent import tariff on Chinese goods.
News coverage in China is almost entirely government-controlled, and monitored by censors.
So is the Global Times reflecting the view of the ruling Communist Party — or that of the paper's many readers? Or both?
"We reflect comprehensive public opinion," said Li Hongwei, the paper's 38-year-old managing editor. "Those who say the Global Times is ultra-nationalist or hawkish have not read our newspaper carefully."
The paper's editor-in-chief, former army officer and Communist Party member Hu Xijin, has claimed that his paper publishes what party officials privately think, but don't express publicly.
Li explained that while state-run, the newspaper is also "market-driven, with responsibility to our readers, and thus we reflect both official opinion and grassroots opinion."
There is no doubt the paper is influential. It boasts a circulation of 1.5 million for its Chinese edition and about 200,000 for its English edition — and gets about 15 million online visitors per day.
Staff members at the Global Times deny any anti-Western bias, and pointed out that many among them were educated abroad.
Front-page editor Bai Tiantian is aged in her early-30s and earned her bachelor's degree at the University of Illinois and her masters — in electrical engineering — at the University of Maryland.
"The Trump story is important because that's what our readers want to read," she said. "I don't think I have seen a leader quite like him. Many countries and people are not quite clear on how to deal with Trump, not just China."
Yang Sheng, 25, has a master's degree in international relations from Durham University in the U.K.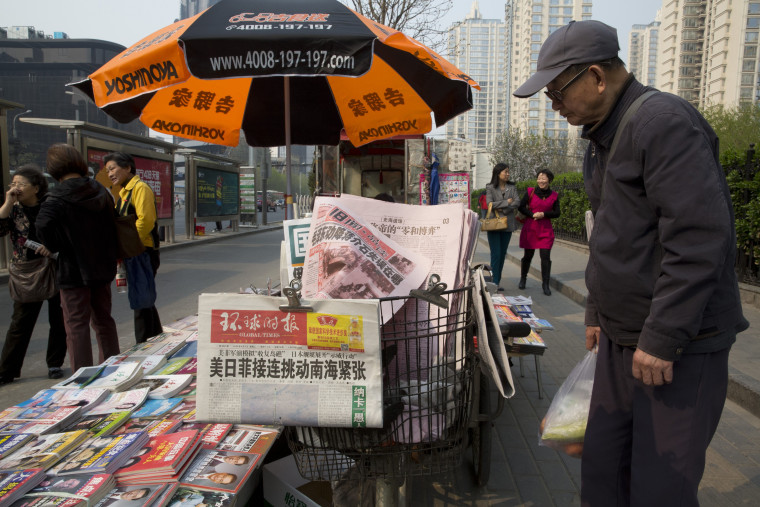 He joined the newspaper "because many foreigners don't understand China."
"We young people are generally patriotic and we hope to change the image of China in the international community, to show that we are reasonable," Yang said. "But we also have a bottom line. We are not afraid of war, but we don't want to launch a war. We are not hawkish at all but just trying to send a clear message to President Trump and our American friends so that they will understand where our bottom line is, and what will happen if they cross the line, and this is an important way to prevent conflict."
The bottom line is territorial.
Beijing is locked in disputes with several other countries with overlapping claims to parts of the resource-rich South China Sea.
In addition, China considers Taiwan a renegade province. Trump alarmed many Chinese before he even took office by taking a congratulatory phone call from Tsai Ing-wen, the leader of Taiwan.
What followed was a period of uneasy silence between China and the U.S.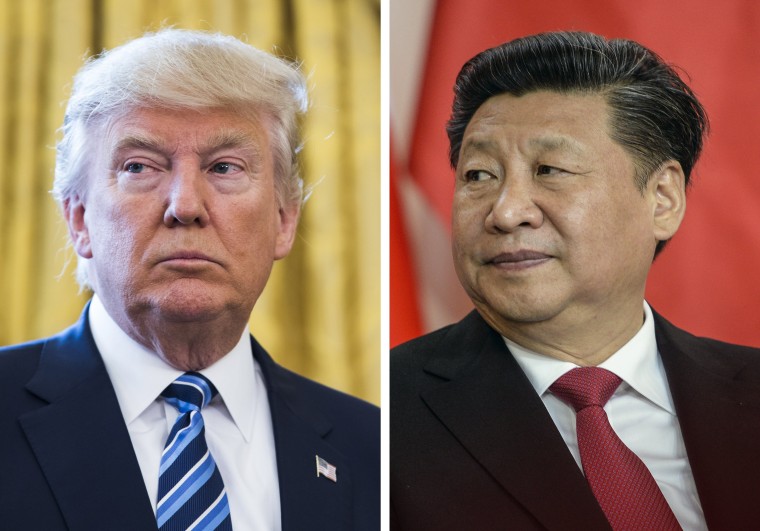 That ended with a phone call from Trump to China's President Xi Jinping, when Trump said he would, after all, honor the "One China" policy "at Xi's request."
Chinese newspapers and websites touted Trump's reversal as a sign that China had the upper hand in the relationship.
"China is a dragon, the U.S. is an eagle, Britain is a lion," international affairs professor Jin Canrong said at a recent forum hosted by the Global Times that looked at the challenges posed by the new American administration. He added: "When the dragon wakes everything else becomes a snack."
Li described Trump as "a very entertaining figure and so different from Chinese politicians," adding: "He keeps us busy and he can feed us news every day."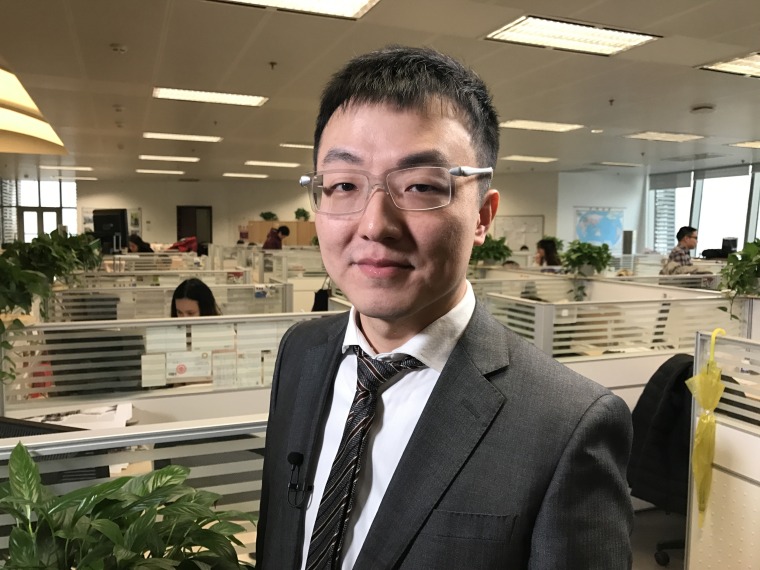 The Global Times is by no means the only Chinese newspaper to be critical of Trump.
At the offices of China Daily, the morning's newspaper was pinned to a board stretching the length of a wall. There were stories about travel, the economy and China's "golden" relations with the United Kingdom.
But it was the Comment page, which featured a cartoon of Trump, that made Zhu Zhe, the paper's national editor, stop and smile.
"Every day he comes up with new remarks and statements and policies," Zhu said. "He is the most widely watched politician around the globe."
The cartoon depicted Trump, with an exaggerated swoop of yellow hair, handing a gift-wrapped box labelled "TRAVEL BAN" to a terrorist. The terrorist, who is masked and armed, wears a headband labeled "I Love Trump."
Zhu was asked if she or other editors had been advised by government censors to tone down the coverage.
"No," she said with a smile. "No department has told us anything like that."