BEIJING — China's President Xi Jinping will meet with his Taiwanese counterpart later this week, marking the first time leaders of both countries will hold talks since the Chinese civil war ended 66 years ago.
Xi will hold talks with Taiwan's Ma Ying-jeou in Singapore on Saturday, Taiwan's Central News Agency and China's state-run People's Daily newspaper reported on Wednesday.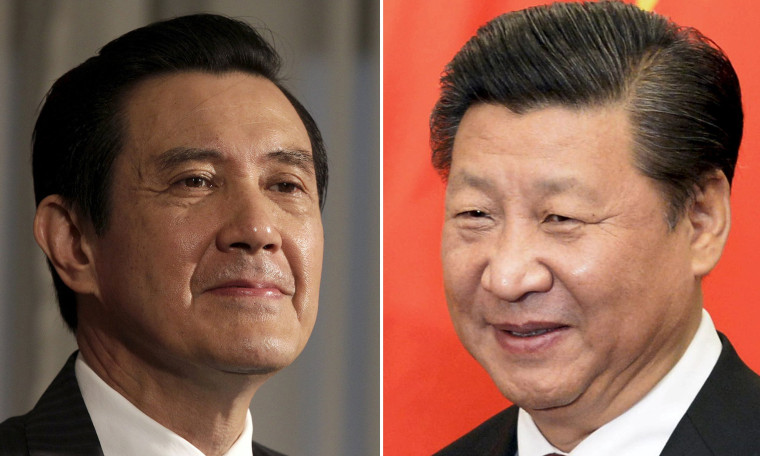 The meeting will focus on issues involving peace and development and no major agreements or joint statements were expected, Taiwan's Central News Agency added.
"This is a truly historic event," Shi Yinhong, a professor of international relations at Renmin University in Beijing, told NBC News. "It is historic for these top leaders to meet, but it will not produce any immediate political impact."
Taiwan has been self-ruled since Chiang Kai-shek's Nationalists fled to the island following their defeat by Mao Zedong's Communists after World War II.
China's ruling Communist Party has gone to great lengths in recent years to cultivate strong economic ties with Taiwan, but those closer ties have not extended into the political realm because Beijing still sees the island as a breakaway province that should return to mainland control.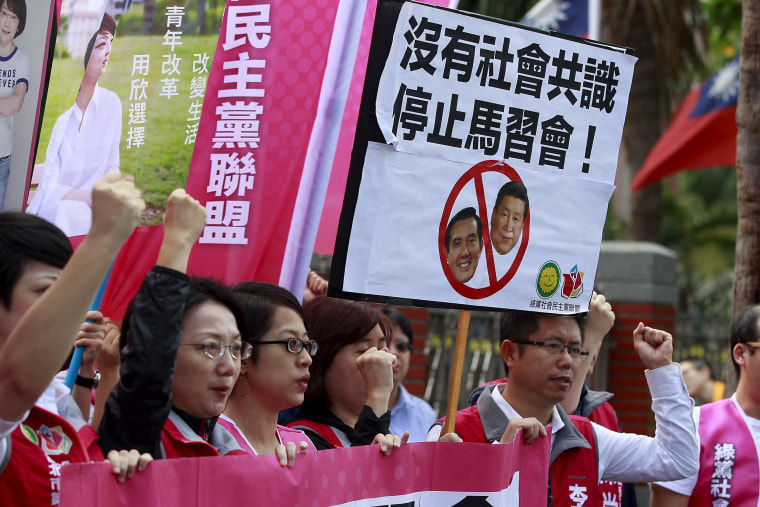 The announcement, which came ahead of Taiwanese elections on Jan. 16, took regional analyst Michael Cole by surprise.
"Like everybody else, I didn't see it coming," the Taipei-based fellow at University of Nottingham's China Policy Institute told NBC News via email. "The highly symbolic value of the historic meeting will force Taiwanese society and politicians to make the China 'issue' more of an issue in the elections, which so far have focused largely on domestic issues."
The news of the meeting sparked a small protest outside Taiwan's parliament, according to Reuters. Younger Taiwanese in particular worry about Beijing's growing influence on the island.