BEIJING — China's military will take "all necessary" measures in response to any future U.S. Navy incursions into what it considers its territorial waters around islands in the South China Sea, a Defense Ministry spokesman said Thursday.
The statement by Col. Yang Yujun followed the sailing of a U.S. guided-missile destroyer within the 12-nautical mile (13.8-mile) territorial limit of one of the islands newly created by China in the strategically vital region. The U.S. refuses to recognize the man-made islets as deserving of sovereign territory status.
The Chinese side took no forceful action during the USS Lassen's sail-by Tuesday, but strenuously protested the maneuver. China's reaction fits the pattern in similar such incidents in recent years. Yang offered no details on how Beijing might respond differently in the future.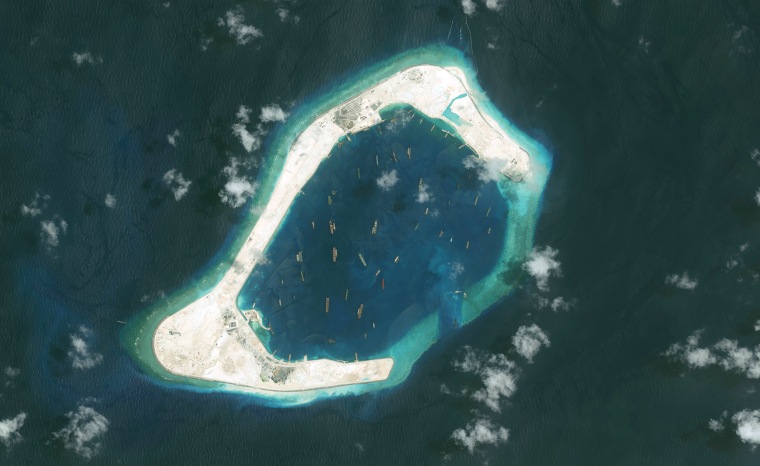 "We would urge the U.S. not to continue down the wrong path. But if the U.S. side does continue, we will take all necessary measures according to the need," Yang said. China's resolve to safeguard its national sovereignty and security interests is "rock-solid," he added.
China claims virtually the entire South China Sea and its islands, reefs and atolls as its sovereign territory, an assertion challenged by five other regional governments.
While the U.S. takes no formal position on sovereignty, it insists on freedom of navigation and has urged China to cease its ambitious project to construct new islands complete with buildings, harbors and airstrips.