BEIJING — Around one-third of the Great Wall of China has been destroyed by vandalism and exposure to the elements, according to Chinese state-run media.
While human behavior — like the use of the wall's stones for home-building or sale on the black market — has contributed to the deterioration, overgrown plants also have endangered the structure, Xinhua reported. As a result, whole sections of the UNESCO World Heritage site have large gaping holes and are crumbling — particularly in rural areas east of Beijing, it added in a report over the weekend.
Related: China Created Designated 'Graffiti Zones' on Great Wall
"The destruction of the Great Wall has natural and human causes," Dong Yaohui, vice chairman of the nonprofit Great Wall Society, told NBC News on Tuesday, calling for the creation of a systematic conservation plan. "The urgent task is to protect what is left."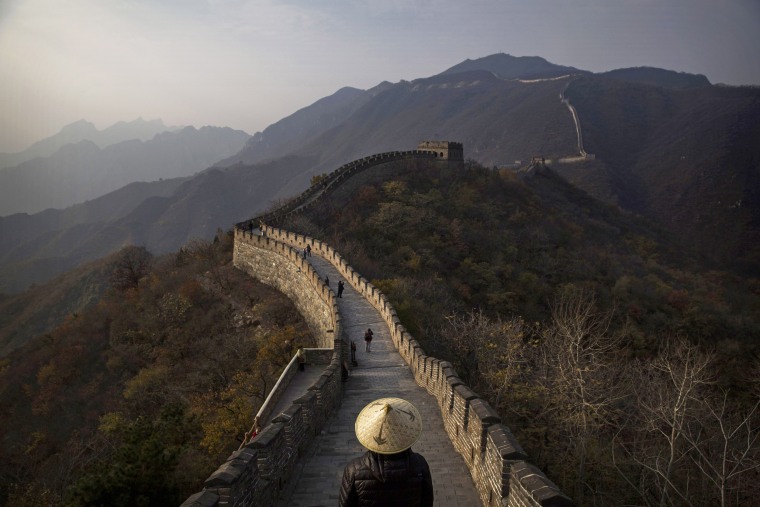 Government efforts to conserve the wall face considerable challenges due to its sheer size: the wall is estimated to run between 5,600 and 13,000 miles in length.
"Relying on the efforts of communities is crucial," Li Zhiyi, an administrator for the Huangya Guan section of the Great Wall, northeast of Beijing, told NBC News.
While construction on the wall began more than 2,000 years ago, the most-visited sections were built between the 14th and 17th centuries during the Ming Dynasty.