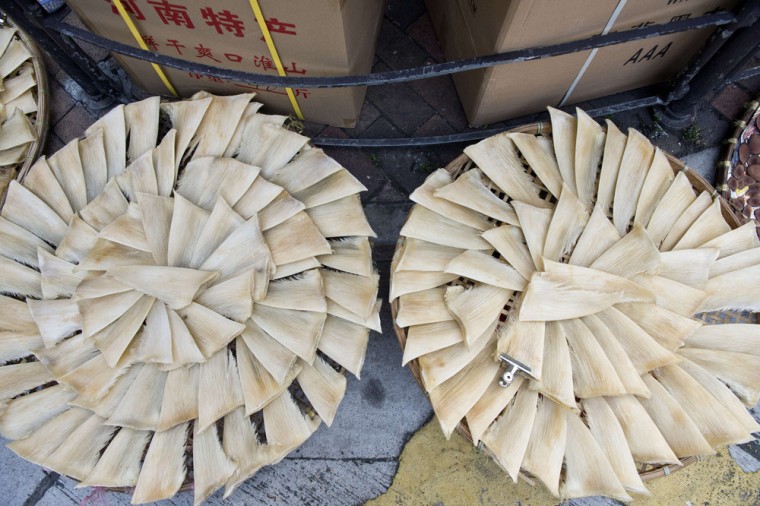 BEIJING – As China prepares to celebrate the beginning of the Year of the Horse, conservationists are hoping it may also turn out to be the Year of the Shark.
The predator seems to be getting a break thanks to the most unexpected of reasons – the Chinese Communist Party's crackdown on corruption.
"It's going to have a great impact," according to Hong Kong conservationist Alex Hofford. "It doesn't really matter if it's for environmental reasons or for curbing official extravagance, as long as it gets the job done."
Chinese government officials need little excuse for a good banquet at public expense, and the run up to Chinese New Year, which falls on January 31 this year, is traditionally the time for gift-giving and particularly lavish receptions.
But the Party has outlawed both. Shark fin soup, along with bird's-nest soup, and what Xinhua calls "other wild animals," have been explicitly barred from the menu.
Demand for shark fin is down 70 percent in China, according to official government statistics. Those stats aren't always reliable, but traders in Hong Kong, the hub of the world's shark fin trade, are hurting, with imports down around a third year-on-year.
Shark finning kills an estimated 100 million sharks worldwide each year, and the soup – which experts say has no nutritional value – is brewed from fins frequently sawed off live sharks before their bodies are dumped back into the ocean to die.
There are other reasons for the decline: Shark fin has been removed from Hong Kong government receptions, and a celebrity-endorsed campaign to persuade hotels not to serve shark fin soup – and airlines not to carry the fins – has produced some high-level converts, notably the Shangri-La hotel chain, Qantas, Air New Zealand and Cathay Pacific Airlines.
A growing environmental awareness among younger Chinese has also helped. Photographs of thousands of shark fins drying on the roof of a Hong Kong building in January 2013 went viral in China and triggered widespread revulsion.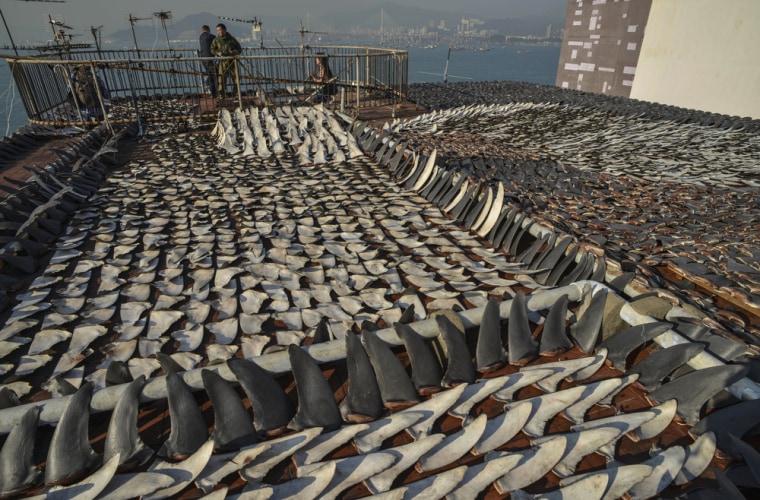 But it's the Communist Party's campaign to impose a more frugal lifestyle on officials that appears to be having the biggest impact. The campaign against "formalism, bureaucracy, hedonism and extravagance," in the snappy language of the Party's Central Commission for Discipline Inspection, was first rolled out a year ago, but has been growing in scope and intensity.
This New Year, government officials are even forbidden from buying postcards and fireworks, and giving or receiving gifts.
Officials have been disciplined for purchasing luxury vehicles, using public funds to play golf and for travel. The construction of frequently over-the-top local public buildings – there have been copies of the Capitol Building in D.C., and even the Palace of Versailles – has been suspended for five years.
The campaign has even gone beyond the grave, with new rules outlawing extravagant funerals and encouraging Party members to choose cremation over burial. Funerals are frequently used as a way of showing off a family's wealth and connections.
Officials whose spouses have moved overseas will no longer be promoted. Corrupt officials frequently send family members overseas with ill-gotten gains ahead of their own flight, Ren Jianming told the China Daily. He holds the distinctive title of Professor of Clean Government Research at Beihang University.
The government says last year 182,038 officials were punished under the clean governance rules, including 17 at the ministerial level. Addressing the party's discipline inspectors this month, China's President Xi Jinping said, "The regulations should not become paper tigers or scarecrows."
And that is perhaps the most shocking thing for China's beleaguered officials – that Xi seems to mean it. In the past, many of these campaigns, notably under Xi's predecessor Hu Jintao, have been brief and half-hearted, a crackdown for a few weeks and then business as usual.
Xi, who is also Party chief, clearly sees graft and extravagance as an existential threat to the Communist Party. He told those inspectors that the battle against corrupt officials takes courage, "like a man who severs his snake-bitten hand to save his life."
It also seems to capture the public mood of massive distrust of officials, a mood embodied by an online game posted on the website of the People's Daily, the Communist Party's flagship newspaper, which is usually more noted for its tedious official ramblings.
The game, called "Hit the Greedy and Corrupt," involves players being awarded points for hitting corrupt officials with an electric baton when they pop up in the window of a jail.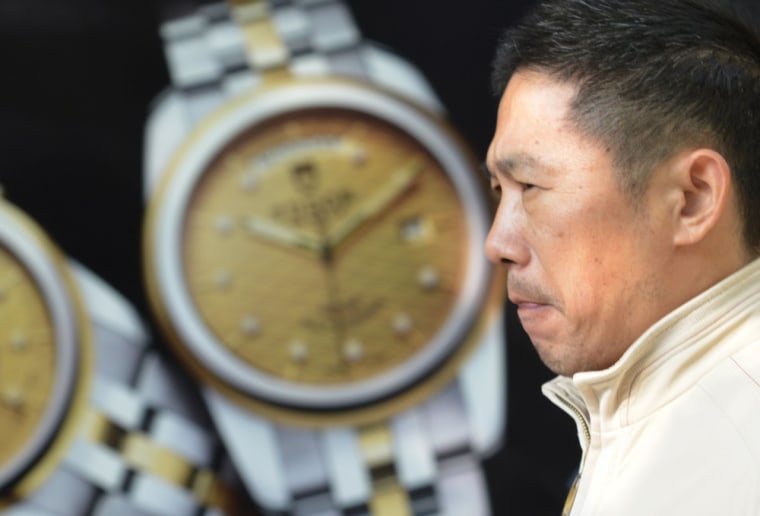 There are other signs that the campaign is having an impact: Travel agents say business class seats (from which officials are now barred) have fallen in price, and hotels are looking at other ways to market their banquet halls. The growth in sales of luxury items, such as top-end suitcases and watches, already under strain from a slowing economy, has taken a hit.
"Some companies used to give out high-end bags or watches to my supervisors," one former government official was quoted as saying by the China Daily. "Nowadays none of them dare to receive gifts."
The authorities have also targeted high-end private clubs, where companies wine and dine officials in order to get favors.
It's a measure of just how much money was squandered by (or on) officials, that the crackdown is having such a big impact on the real economy.
It all makes for a less-than-happy New Year for government officials, but they are unlikely to find too much sympathy from a public that would rather like to see their officials thrown to those sharks, who can perhaps afford themselves a jagged-tooth smile this New Year.
Related: