Two Chinese military aircraft intercepted a U.S. military reconnaissance plane over the South China Sea Tuesday.
Defense Department spokeswoman Lt. Col. Michelle Baldanza said that the U.S. maritime patrol reconnaissance aircraft was flying in a "routine patrol" in international airspace on May 17 when "two tactical aircraft from the People's Republic of China" intercepted the U.S. plane.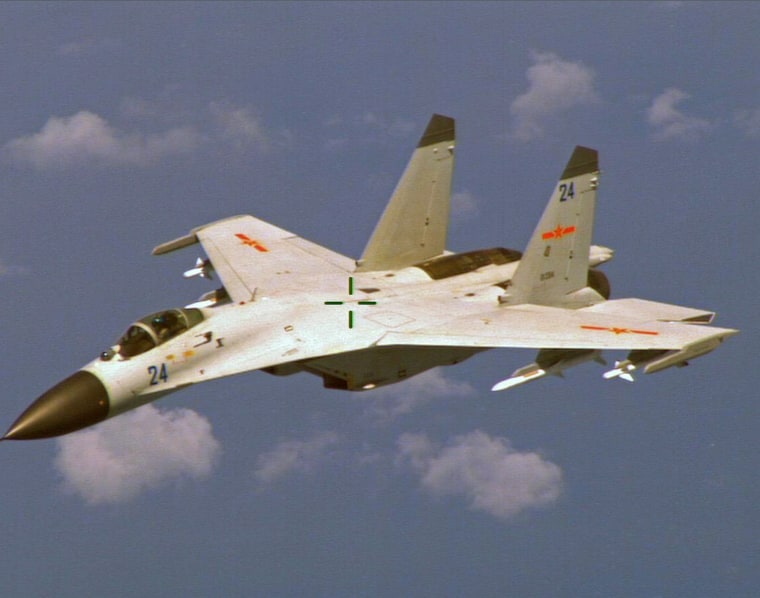 The two Chinese fighter jets were J-11s and flew approximately 50 feet from the U.S. aircraft, a Navy E-P3.
Related: "Is China Militarizing the South China Sea?"
"Initial reports characterized the incident as unsafe," Baldanza said in a written statement. "Over the past year, DoD has seen improvements in PRC actions, flying in a safe and professional manner."
The incident is under investigation by U.S. Pacific Command. The U.S. has photos but they are classified.
In a statement, China's Defense Ministry said it was "aware of such reports," adding: "We will learn more and assess related facts."
China has increasingly asserted its territorial claims over most of the South China Sea which is thought to have large oil and gas deposits. Brunei, Malaysia, the Philippines, Taiwan and Vietnam also have claims to parts of the waters, through which about $5 trillion in trade is shipped every year.
Related: "Vietnam Seizes Chinese Ship for 'Illegal' Entry in South China Sea"
China has said the U.S. is "militarizing" the South China Sea. The U.S. had conducted "freedom of navigation" patrols and sailed within 12-nautical mile territorial limits around disputed islands.