BEIJING — As millions of people prepare to celebrate Chinese New Year on Thursday, respected feng shui master Chen Shuaifu has offered his predictions on what the lunar year of 2015 might bring, according to Chinese astrology.
The Year of the Sheep — which is also known as the Year of the Goat — is expected to be bleak on the financial front. "The property business is not good now, which may affect the global economy a lot," Chen said. "It is not a good economic year."
He added that people should be cautious when investing money. "If you must do it, please make it at the second half of the year," Chen advised.
And it looks to be a bad year for love and family, as Chen advises that the Year of the Sheep is bad for finding new relationships and for having babies. However, he pointed out that as members of the royal family, the normal rules of Chinese astrology may not apply to Britain's Prince William and his wife Kate, who is due to give birth in April.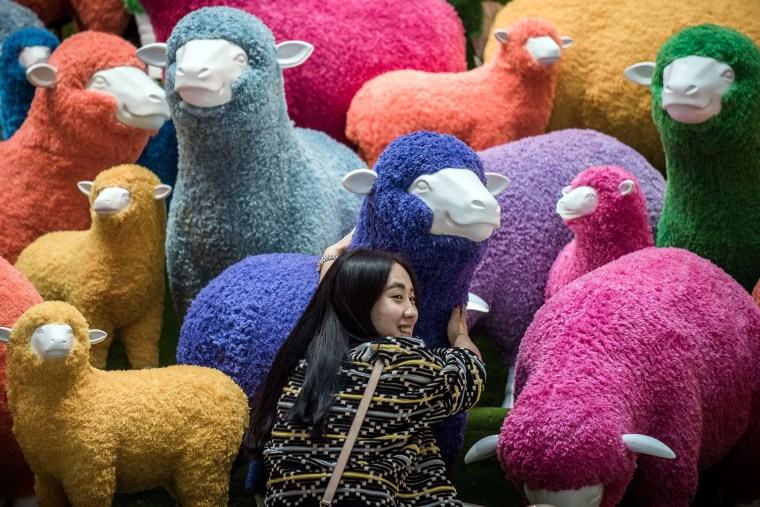 People expected to have a good year are those born in the Year of the Snake, or people born in 1953, 1965, 1977, 1989, 2001 and 2013. The include current Chinese President Xi Jinping.
In contrast, those born in Year of the Ox — or 1949, 1961, 1973, 1985, 1997 and 2009 — including President Barack Obama, are expected to have a bad year.
Chen predicts that Obama will face some challenges this year, including opposition from Russia.
And as someone born in the Year of the Dragon, Russian President Vladimir Putin should do well during the Year of the Sheep.
Usually those born under the same astrological sign as the incoming zodiac sign will suffer an unlucky year — Chen warns that this will be particularly true this year for Sheep women (those born in 1943, 1955, 1967, 1979, 1991 and 2003), who will face more difficulties in finding love.
To improve your fortunes this year, Chen advises people to wear black and blue, and to carry sheep talismans or accessories to help ward off bad luck.