HOUSTON — A professor at a top cancer research center who now faces child pornography charges is also under scrutiny in a federal investigation into economic espionage on behalf of China, say multiple U.S. officials briefed on the case.
Until April, Keping Xie, 55, was a gastroenterology professor at Houston's University of Texas MD Anderson Cancer Center, where the officials say the FBI is investigating a suspected effort to funnel advanced research from the facility to the Chinese government.
Xie was part of a Chinese government science recruiting program called "Thousand Talents" that U.S. intelligence has linked to espionage.
Court documents from the state case show that in January the University of Texas at Houston Police opened an investigation into Xie for "Tampering with a Government Record" in connection with suspected fraud.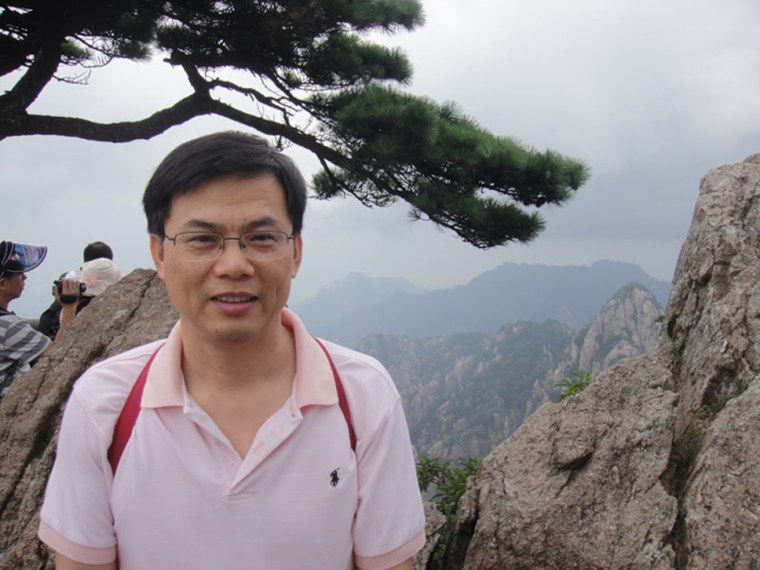 The type of alleged fraud is not specified and the documents don't disclose what the specific record was. The documents do say, however, that when police obtained a warrant and searched Xie's home and office, they seized two devices that held various known images of child pornography.
Xie's attorney, Nathan Mays, told NBC News that law enforcement took a total of 88 different devices from Xie's home, including phones, hard drives, memory sticks, and various types of computers. Two of the hard drives were labeled "Tiger and Dragon 1" and "Tiger and Dragon 2."
Mays estimates that approximately 40 terabytes of data was seized.
Xie is charged with a single state count of possession of child pornography. He resigned from his $250,000-a-year job in April after his home was searched, but before the alleged pornographic images were found by investigators. All references to Xie have been removed from the cancer center's website.
He has surrendered his passport and is currently out on bail.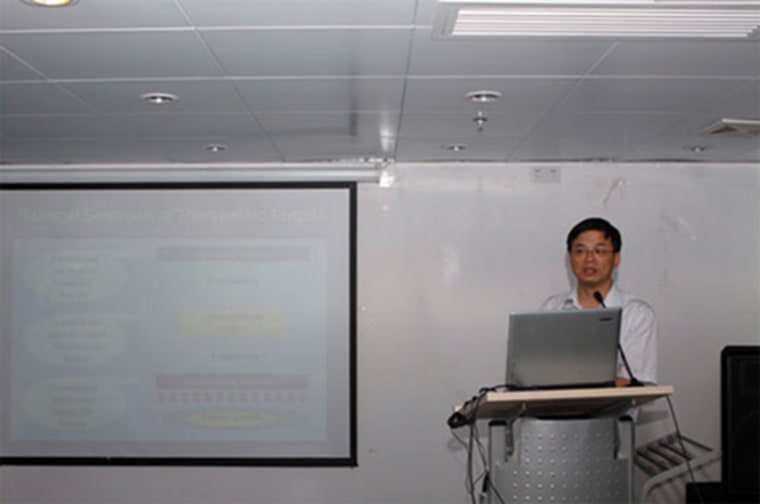 Mays says Xie vehemently denies the child pornography charges and he expects his client to be vindicated at trial. In addition, Mays says he was unaware of any investigation into Xie by federal authorities for any type of espionage.
The University of Texas at Houston Police did not respond to requests from NBC News for the police report and other public records tied to Xie.
A spokesperson for the MD Anderson Cancer Center would only confirm Xie's departure from the facility and the involvement of the university police in the child pornography investigation. The spokesperson did not address a question about possible allegations of economic espionage by Xie.
The state court documents do not reference an espionage investigation. Christina Garza, a spokeswoman for the FBI Houston field office, says her office does not confirm or deny investigations.
Chinese spies in Houston
Four U.S. officials briefed on Chinese efforts to conduct economic espionage in the U.S. say Houston's research, scientific, and oil and gas industries are a prime draw for Chinese spies.
Shortly before Xie was charged in August, the FBI Houston field office conducted an unprecedented public briefing with leaders of Houston's medical, science, and academic institutions.
In announcing the briefing, the bureau said, "The FBI works closely with private partners and government agencies to ensure that federally funded research grants are guarded and protected against unscrupulous overseas enemies." The press release did not cite a specific case.
At the briefing, Dr. Peter WT Pisters, head of the MD Anderson Cancer Center, said, "We have an obligation to the people of Texas — and to all people facing a cancer diagnosis — to do everything possible to protect our resources and to safely and securely advance our mission to end cancer."
Xie took part in China's "Thousand Talents" academic talent recruitment program, which is one of several talent programs managed by the Chinese government and linked by U.S. intelligence to espionage.
An unclassified FBI memo obtained by NBC News says, "Chinese Talent Programs pose a serious threat to U.S. businesses and universities through economic espionage and theft of IP."
The memo cites a case involving a Chinese national who was convicted of stealing an experimental drug from the Medical College of Wisconsin. The drug is used to treat cancer.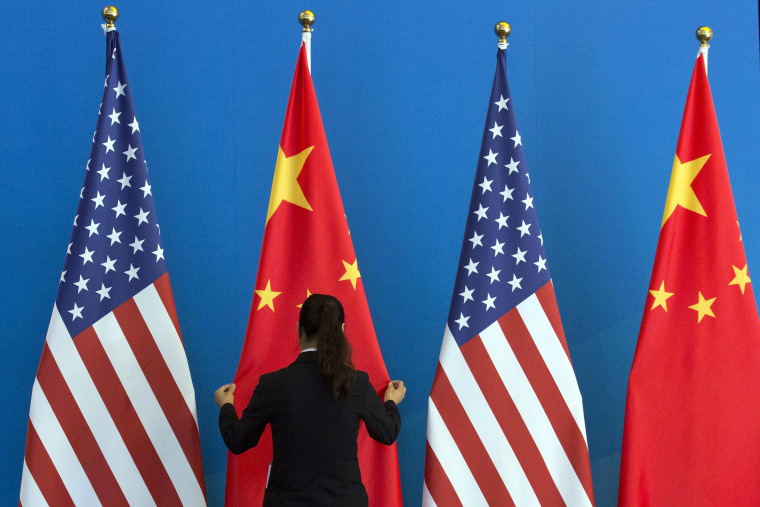 A link to Xie's page on the "Thousand Talents" website and a link to listing of all the members of the "Thousand Talents" program no longer work.
But Xie is still featured on China's U.S. Embassy website for his participation in a 2011 gala event marking the founding of the People's Republic of China. He was acknowledged for awarding three MD Anderson Cancer Center employees with awards for their efforts in promoting medical cooperation between the U.S. and China.
The theme of the event was "U.S. and China Coming Together to Face Mankind's Common Enemy — Cancer."