BEIJING – China will ring in the Year of the Horse this Friday - and like with any fresh start, questions abound about wealth, health and matters of the heart.
For many in China, Feng Shui masters and their astrological readings and predictions are merely a fun activity to pass the time. But for the superstitious, horoscope experts provide important guidance for the coming year.
In recent years, NBC News has had the pleasure of consulting with Feng Shui master, Chen Shuaifu, the 61-year old chairman of the Chinese Feng Shui Association, which has more than 50,000 members.
In 2013, Chen predicted an unlucky year for those born in the Year of the Pig, declaring to NBC News then that "Snakes and Pigs clash and don't get along." He also warned that those born in the Year of the Dog should postpone life decisions in 2013 and that last year would be the "Year of the Widow" as marriages and relationships would suffer during a terrible year for love.
Good year for Sheep, Tigers and Dogs
After a poor 2013, Chen believes 2014 will be the year Dogs (1958, 1970, 1982, 2006) have their day. Also enjoying prosperous years in 2014 will be Sheep (1967, 1979, 1991, 2003) and Tigers (1962, 1974, 1986 1998).
"Sheep will especially have a good year with promotions at work possibly in their near future," says Chen. He also suggests Tigers pondering any potential real estate deals should proceed with them as it will be a good year for property for hungry tigers.
For Dogs who have been running lonely and single, Chen has good news: your ship has arrived. He believes those born in the Year of the Dog who are single will find it a good dating year, while those already in relationships should find this an excellent year to get married.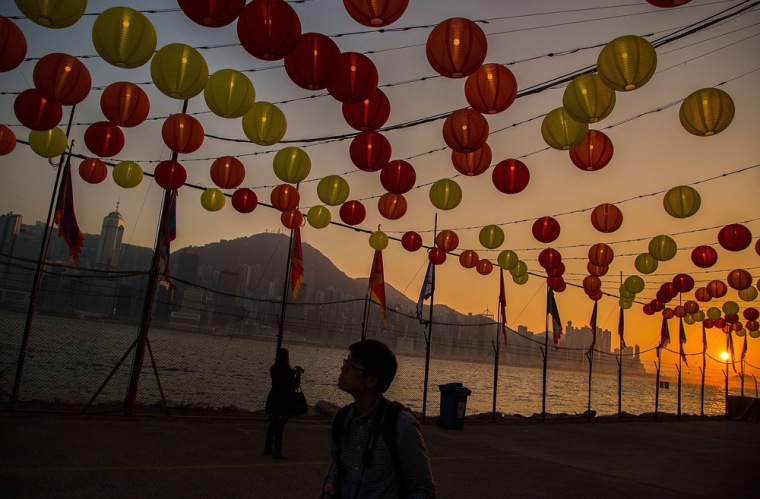 Ever the politician, Chen also had good news for those born in the Year of the Snake (1966, 1977, 1990, 2002, 2013). Snakes share the same astrological sign as current Chinese President Xi Jinping, so it should not be a tough year for you.
After all, as Chen sagely noted two years ago: "Snakes grow up to become dragons."
For all zodiac signs, Chen says 2014 should be the year to travel. "Horses are legendary for their ability to run long distances on great journeys," he says.
Bad year for Rat, Ox and Horse
Not so fortunate this year are those born in the year of the Rat (1960, 1972, 1984, 1996, 2008), Ox (1961, 1973, 1985, 1997, 2009) and Horse (1954, 1966, 1978, 1990, 2002).
"It's a really bad year for Rats to do any investment," says Chen, "because horses are much bigger and more powerful than rats." He warns that Rats should be wary of "being stepped upon by horses."
Also unlucky this year will be those born in the Year of the Ox. Chen says it will be an extra tough year for the Ox because like Horses, they are "farm animals who have to work hard and serve people."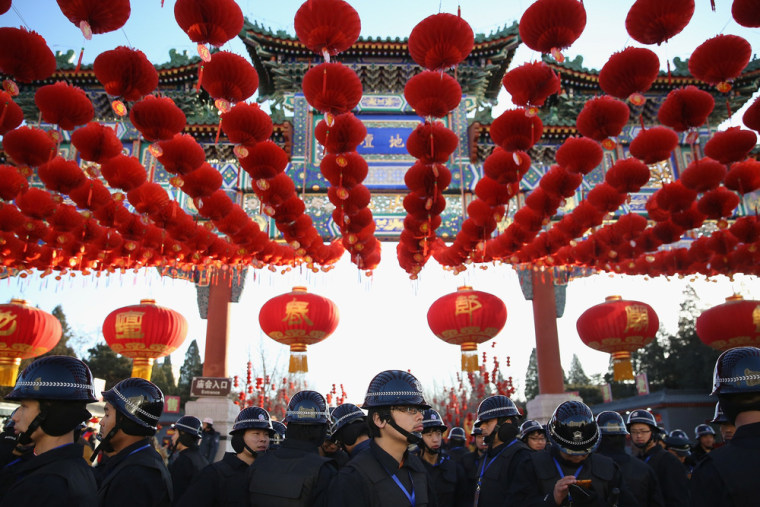 On the flipside, Chen believes that all of that hard work by those born in the Year of the Ox will translate to some financial prosperity, which they would be wise to invest.
As is customary, those whose astrological year it is tend to suffer poor luck - and those born in the Year of the Horse will be no exception. Chen warns that Horses will be in conflict with the celestial deity, Tai Sui, and so it will be an especially tough health year for those born in that year.
Chen urges those born in the Year of the Horse to be especially mindful of your eyes and hearts this year.
On behalf of everyone at NBC News Beijing, best wishes for a happy and prosperous Year of the Horse.
NBC News' Zoe Zhang contributed to this report
Related