A 30-year-old woman was killed by an escalator at a shopping mall in China.
The horrifying incident was captured by a surveillance camera. Footage shows the trapped victim managing to save her young son by thrusting him into the arms of nearby employees.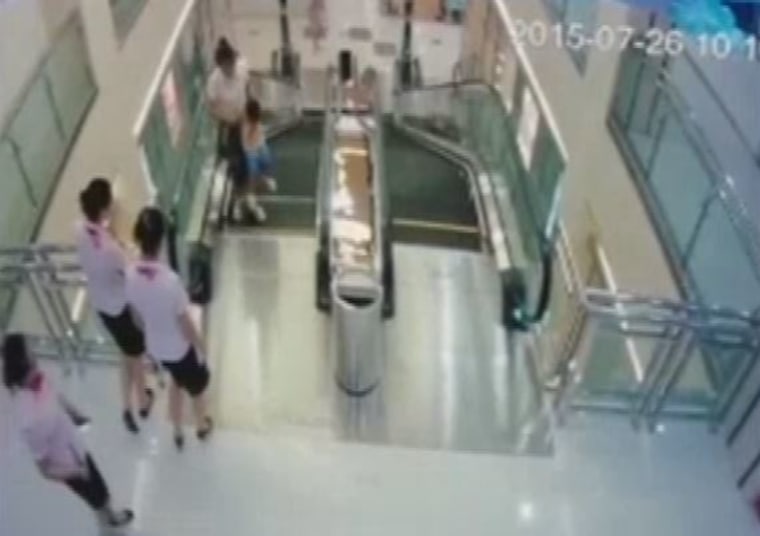 Video broadcast by China Central Television and distributed by Reuters showed the woman taking the escalator with her child. As the pair get off on the upper floor of a shopping center in the central city of Jingzhou on Sunday morning, a panel collapses and she falls down into the mechanism of the still-running escalator.
Staff grab the woman's son and attempt to help her, but she appears to get dragged inside and disappears from view.
Rescuers recovered the woman's body from inside the escalator four hours later, Reuters reported.