WASHINGTON — A former CIA officer has been charged with conspiring to give Chinese spies highly classified information about the CIA's covert operations in China.
Jerry Chun Shing Lee, 53, was arrested in January when he arrived in the U.S. on a flight from Hong Kong. He was initially charged with illegally possessing classified information — two handwritten notebooks containing names and phone numbers of covert CIA employees and informants.
But the espionage charge, handed up by a federal grand jury late Tuesday, adds to the seriousness of the case against Lee, an American citizen who joined the CIA in 1994 and left in 2007. He was a case officer, and his primary mission was recruiting clandestine human intelligence sources.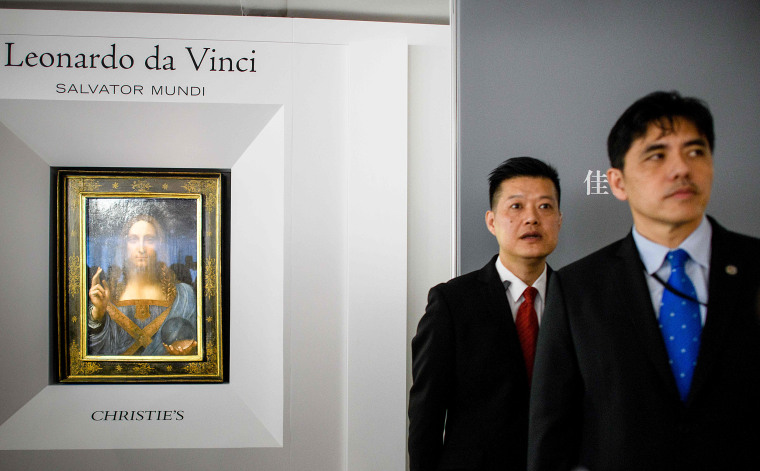 Prosecutors said that in 2010, two Chinese intelligence officers offered to pay Lee for information and that he continued to receive instructions from them until at least 2011. He was accused of preparing documents in response to the Chinese requests, making several unexplained cash deposits, and repeatedly lying to the FBI when he was questioned about his actions overseas.
Court documents made public Wednesday said the Chinese spies told Lee they had prepared "a gift of $100,000 in exchange for his cooperation and that they would take care of him for life."
The new charges stop short of explicitly accusing Lee of giving classified information to the Chinese. Instead, they say he agreed to do so, received repeated requests from the Chinese, and made hundreds of thousands of dollars in cash deposits to his personal accounts, even though a business he was operating at the time was failing.
Frank Figliuzzi, a former FBI counterintelligence official and now an NBC News analyst, called the case "a horrific loss for the intelligence community. And it's not a loss that can be recovered from easily. Sources, informants, recruitments are built over time."
Lee's defense lawyer, Edward MacMahon of Virginia, has said that Lee is not a spy. "He's a loyal American who served his country in the military and for the CIA."
Court documents revealed that the FBI was concerned about Lee as far back as 2012. On a trip Lee made to the U.S. from Hong Kong, agents searched his hotel rooms and found the handwritten notebooks. Prosecutors said they contained "true names and phone numbers of assets and covert CIA employees, operational notes from asset meetings, operational meeting locations, and locations of covert facilities."
The court documents said Lee told the FBI that he prepared the materials in response to "taskings" from Chinese intelligence agents.
If convicted on all the charges, Lee could face a sentence of life in prison.