Updated at 9:43 a.m. ET: BEIJING --  Liu Qianping is a retired farmer from China's Hunan province. But after jokingly modeling a range of ladies' wear, the 72-year-old has become an online sensation.
"I never dreamed all this. I used to be a farmer, but now, after coming to the big city, I have become famous," Liu told NBC News.
Daily sales for the outlet he models for, Yecoo Fashion Store, have jumped from an average $160-a-day in May to more than $1,100. Altogether, Yecoo's site has recorded 250,000 visits.  China's Twitter-like social networking site Weibo has recorded more than 9.6 million searches for "granddad," how Liu is now known by millions.
It all started with Lv Ting, Liu's granddaughter.  Armed with lots of enthusiasm but no experience, the 24-year-old and four friends set-up Yecoo out of a tiny apartment in Guangzhou, the capital of the booming southern province of Guangdong, in May.
Lv borrowed 160,000 Renminbi ($25,000) from her brother as security deposit to register her store on Taobao, China's leading online shopping site.
At first her sister-in-law modeled the clothes -- models are expensive in Guangzhou – and Lv served as photographer. However, in the first five months, with only several items sold per day, they could barely make ends meet.
"It wasn't smooth sailing at all in the beginning," Lv said.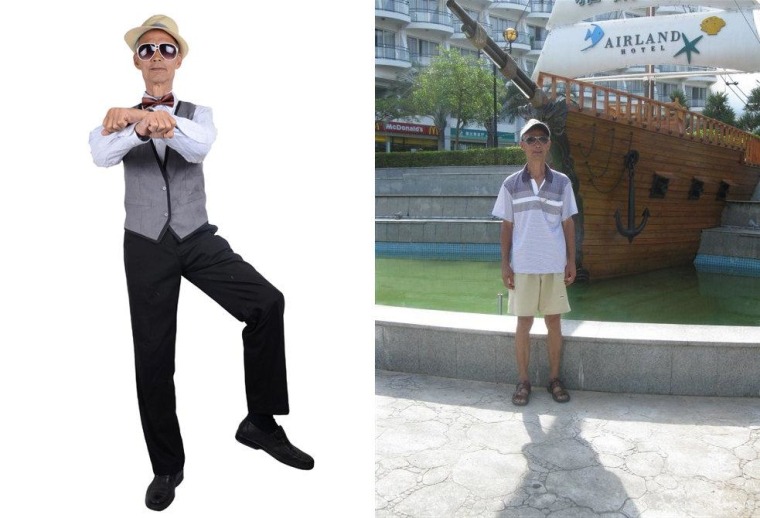 Then Taobao announced a big discount ahead of November 11  -- China's Bachelors' Day --  for all its shops. Lu and friends decided to splash out on a new collection for the big day.
Coincidentally, Lv's grandfather came to visit her during this time. As a joke, Liu tried on some of the merchandise.
"I saw they bought lots of new colorful clothes, and so I started trying out a new cloak coat, because it was cool," Liu told NBC News.
More China coverage on NBC's Behind the Wall blog
Lv and her colleagues took pictures, and sent them to friends for a laugh. To their surprise, the feedback was positive, and soon decided that the skinny former farmer was the supermodel they have been looking for.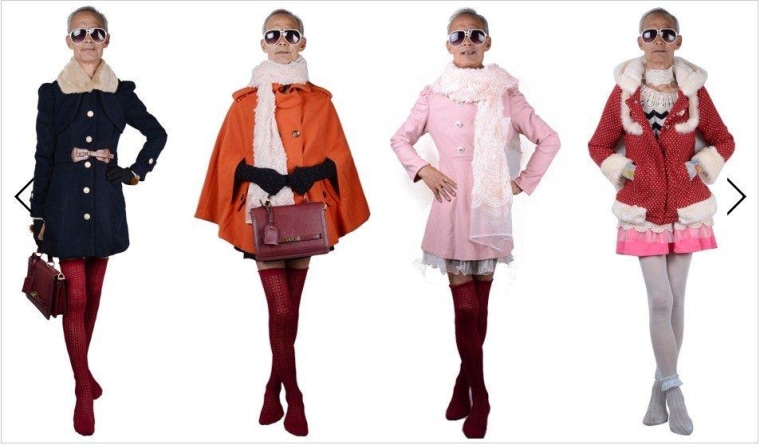 The fashion photos went viral on Weibo, and Taobao posted them on their cover page to attract sales.
But none of this has gone to Liu's head.
"Besides cleaning up the apartment for my little granddaughter every day, I get interviewed by many people. And I still enjoy playing poker online as usual," he said.
When asked if he was embarrassed about the pictures, he said no. 
"I will definitely share these photos with [my friends] when I go back to Hunan during Spring Festival!"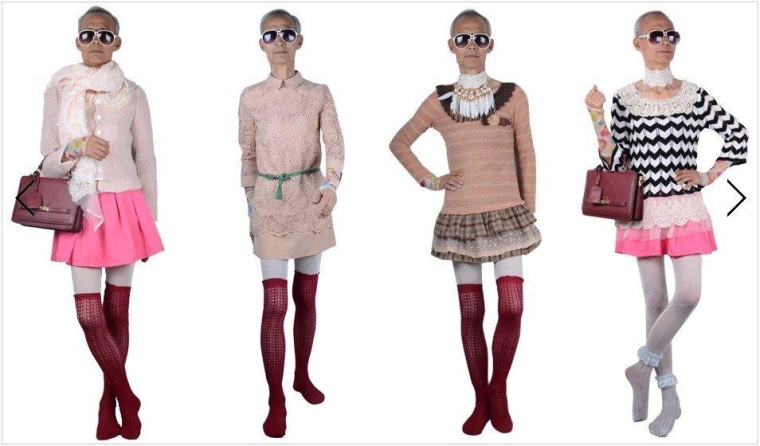 Most important to Liu was that he had been helpful to Lv.
"Most special is that I could do something for my little granddaughter. I feel fulfilled," he said.
More world stories from NBC News: