BEIJING — China's last-known prisoner held in relation to the 1989 Tiananmen Square protests will reportedly be released Saturday, but he'll face freedom a frail and mentally ill man, a rights group and a fellow former inmate said.
Miao Deshun's expected release follows an 11-month sentence reduction, according to the Dui Hua Foundation, a San Francisco-based group that advocates for the rights of political prisoners in China.
The 51-year-old former factory worker is severely ill after spending more than half his life behind bars, Dui Hua executive director John Kamm said in an email.
Tanks and troops converged in Beijing to quash pro-democracy protests on the night of June 3-4, 1989, killing hundreds, possibly thousands, of people.
Authorities later jailed more than 1,600 people around the country for crimes linked to the demonstrations. Nearly three decades later, young Chinese know little of the events that marked the last major popular challenge to Communist rule in the mainland and remain a taboo.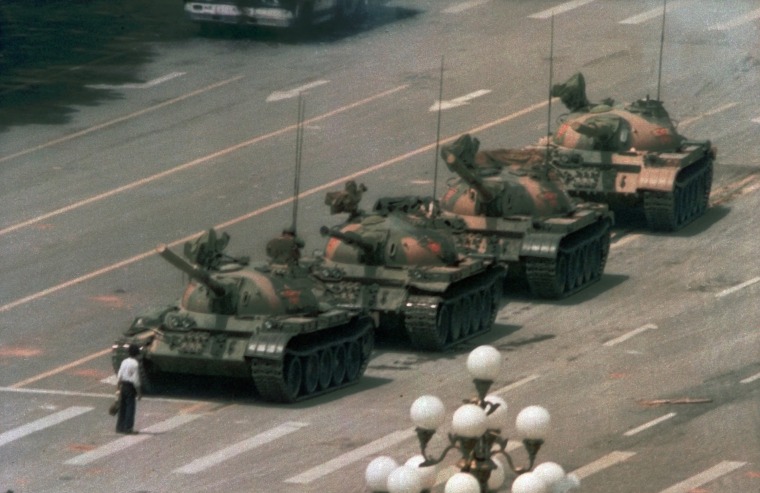 Dui Hua said in May that Miao was due to be released Saturday. The date could not be independently verified. The Ministry of Public Security and the Beijing Higher People's Court did not respond to requests for comment.
Related: Human Rights Lawyer Faces 8 Years in Prison for 7 'Tweets'
Miao was sentenced to death with a two-year reprieve in 1989 for throwing a basket into a burning tank, an act considered arson by the court. His sentence was commuted to life imprisonment in 1991, and further reduced over the years.
"No one other than prison officials or other prisoners in the ward for sick and disabled prisoners have seen him for many years," Kamm said.
Miao suffers from hepatitis B and schizophrenia and is being held at the Yanqing Prison, a facility in a Beijing suburb that has a ward for elderly and ill prisoners, Dui Hua said.