BEIJING — Panama has severed its diplomatic ties with Taiwan and established them instead with China in a move derided by Taipei as a "diplomatic money game."
China considers self-ruled Taiwan a renegade province and has never renounced the use of force to bring it under Beijing's control.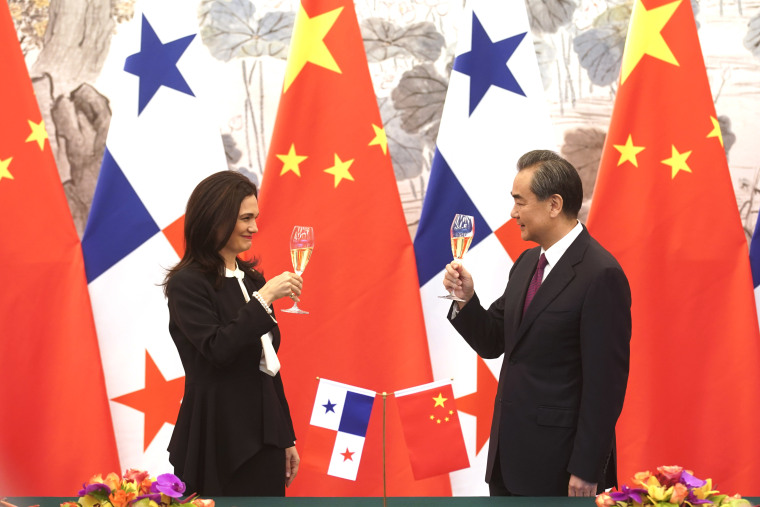 Panama was one of Taiwan's oldest friends, one of its main trading partners and the third-largest economy among its diplomatic allies.
This latest defection is a blow to Taiwanese President Tsai Ing-wen, who visited Panama last summer and has been fighting a losing battle with China to maintain its international presence. Taiwan now counts just 19 other countries and the Vatican as its remaining allies.
The U.S. does not formally recognize Taiwan as an independent nation or have diplomatic relations with it. However, it has sold $12 billion in arms to the island since 2010 as part of a 1970s agreement that commits Washington to helping Taipei defend itself.
Beijing regards Taiwan as a part of its territory and has insisted that countries acknowledge that before establishing formal ties with China.
With China's growing influence and stature, it has had success in luring away Taiwanese allies with the promise of greater economic cooperation.
The African nation of Sao Tome and Principe also cut ties with Taiwan in December.
Panamanian President Juan Carlos Varela announced the move on Monday night — ending a relationship dating back to 1922. "I'm convinced that this is the correct path for our country," he said.
Related: China Ventures Into America's Backyard
Tsai Ing-Wen, Taiwan's president, condemned what she called "provocation from the Beijing authorities."
"Although we have lost an ally [Panama], our determination of not engaging in competition for money diplomacy will not change ... Taiwan's value and status in the international society will not be shattered. We are a sovereign country."
China's Foreign Minister Wang Yi met his counterpart from Panama, Isabel de Saint Malo de Alvarado, in Beijing on Tuesday and signed a joint communiqué establishing ties.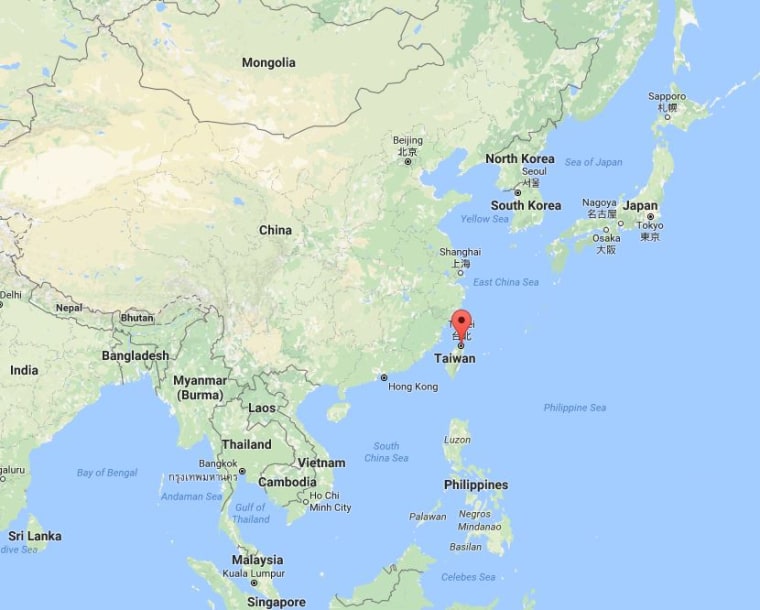 "This is a historic moment. China-Panama relations have opened a new chapter," Wang said, describing Panama's decision as "in keeping with the times."
For many Taiwan watchers, Panama's decision came as no surprise.
"There's been chatter for a while that Taiwan could lost two or perhaps even three more official diplomatic allies in the second half of this year," said J. Michael Cole, a senior fellow at the University of Nottingham's China Policy Institute.
In the case of Panama, which is seeking heavy infrastructure investment, Chinese money made it "ripe for the 'taking' by China," according to Cole.
China has also worked to block Taiwan from international bodies like the World Health Organization — a not-so tacit way for Beijing to convey its displeasure with any suggestion of independence.
"For Taiwan, the blow is largely symbolic and psychological," added Cole, who notes that none of Taiwan's official diplomatic allies are large economies. "Tsai must now turn around and find creative ways to deepen its international involvement in spite of developments such as those we saw today."
China is deeply suspicious of Tsai, who it thinks wants to push for the island's formal independence, although she says she wants to maintain peace with Beijing.
Reuters contributed to this report.