BEIJING — President-elect Donald Trump will soon become the leader of the most powerful nation on earth, but that won't cow businessman Zhong Jiye into giving up the brand name on his Trump Toilet products.
"We registered our company in 2002 and obtained approval from the trademark office in Beijing," said Zhong, referring to Shenzhen Trump Industrial Company Limited, which mostly manufactures high-tech toilet seats.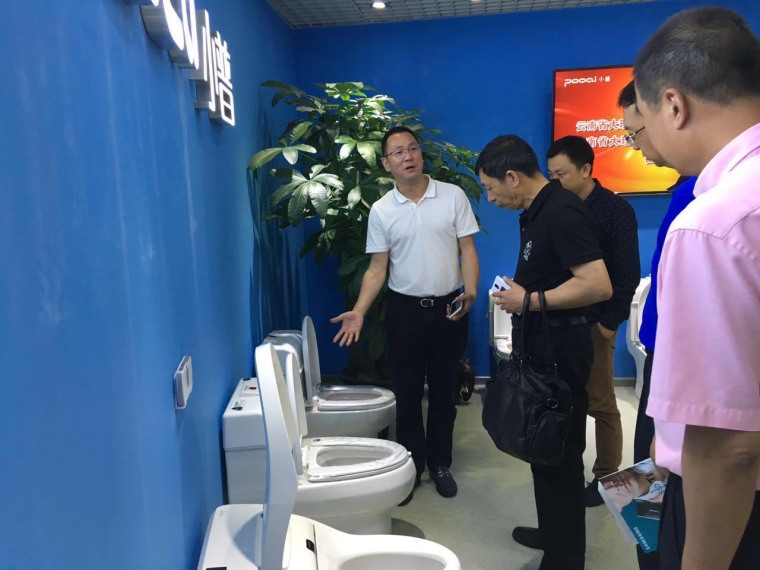 "If Mr. Trump thinks our trademark violates his rights and interests, he can use legal methods because our company observes China's laws," CEO Zhong told NBC News, adding that he is prepared to defend his company's legal rights to the Trump brand name.
With over 16 million customers and 85 percent of the Chinese market, Trump Toilet has about 1,000 employees, and product prices range from $235 to $880, according to Zhong, a 40-year-old entrepreneur based in Shenzhen in southern China's Guangdong province.
In China, trademarks are generally awarded by the government to those who apply first, and it's not uncommon for enterprising individuals to try to register names of celebrities.
Related: Trump Granddaughter's Poetry Recital Captivates China
The Trump trademark is used by a wide range of Chinese products, from ties and clothing to golf courses, poker cards, condoms and toilet products, many without Trump's permission.
But soon after his election victory, Trump's trademark was granted preliminary approval for use in real-estate-agent services in commercial and residential properties.
The decision came after a decade-long legal fight and appears to reverse an earlier court ruling that favored a Chinese businessman.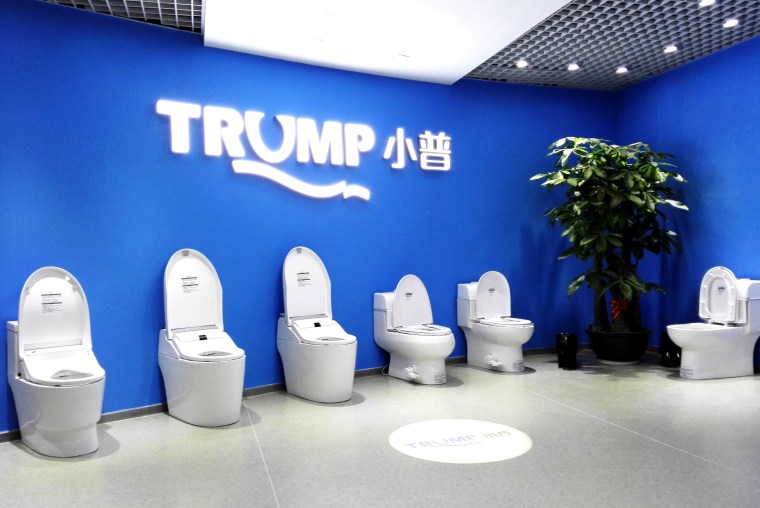 The move, first reported by The Wall Street Journal Monday, bodes well for the prospect of protecting Trump's rights in future trademark disputes, according to his lawyer.
"The election victory of Mr. Trump is certainly a favorable factor," Zhou Dandan, a Beijing-based lawyer at Unitalen Law Office, which has represented Trump in China trademark cases since 2008.
"We have made more than 70 trademark applications for Mr. Trump and have obtained approval for more than 60 of them," Zhou told NBC News. "We still have more than 20 trademark disputes with other Chinese companies."
Trump Toilet's Zhong contends however that his company's rights cannot be subject to dispute because he made his application "without knowing the existence of the person Trump, it was coincidental."
In Chinese, the company name means "innovate universally," which is fitting for the high-tech toilets.
Related: Let Us Help You Make America Great Again, Trump Says
Zhong also said that the Chinese brand name sounds like the English word "trump."
"Our core product is the toilet lid, hence we like the 'U' in 'TRUMP' because it's the shape of the toilet lid," he said.
Zhong noted that it's also a "lucky name" as in a game of cards.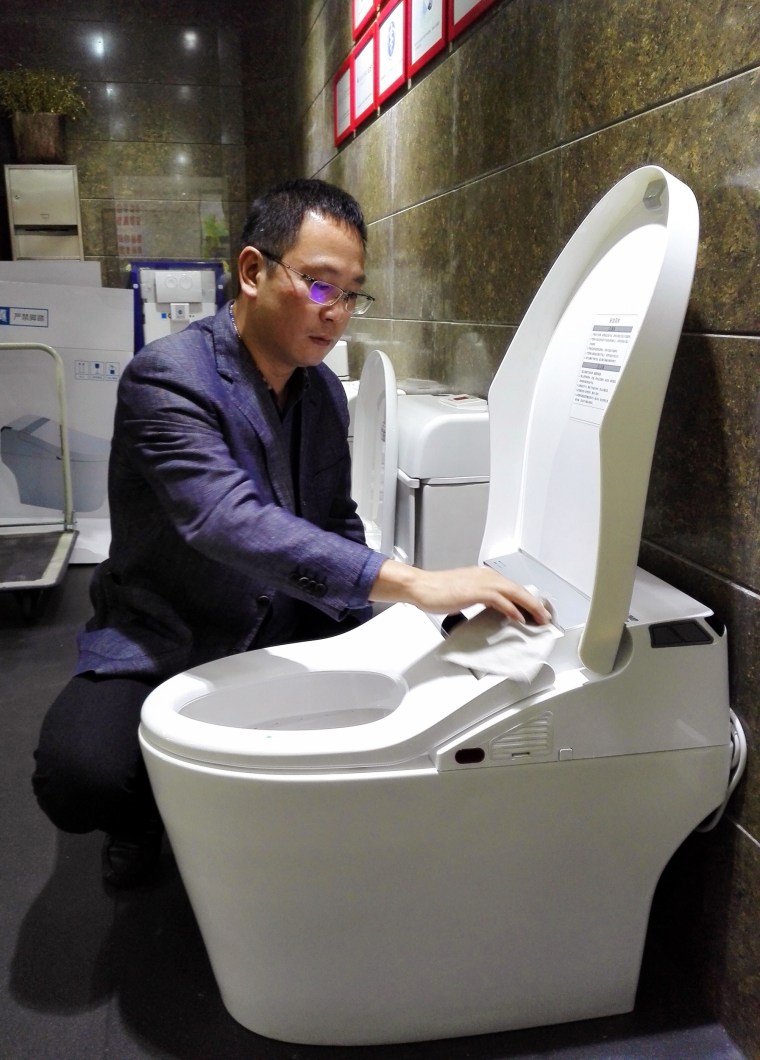 "Incidentally, we launched our latest high-end product on November 8, the day Trump won as president. But that's only a second coincidence."
Zhong explained that the new product, which automatically changes seat covers, also conducts pregnancy tests, weight and body mass tests and electrocardiogram tests, among others. He did not explain precisely how the invention works.
While it's still unclear how Trump's other trademark disputes will be handled, state-run newspaper Global Times has made clear that Trump as U.S. president will enjoy greater commercial protection in the future.
"In line with the provisions of China's trademark law, after Trump becomes the American president, all future applications to use his name will be rejected by the Trademark Office," it warned Tuesday.
NBC News researchers Julia Zhou and Dawn Liu contributed to this report.