BEIJING — Vietnam detained a Chinese ship for "illegally" entering its waters, state media reported, amid continued territorial tensions in the South China Sea.
The vessel was "carrying three Chinese sailors and 100,000 liters of oil [26,000 gallons] without clear origin" and it "illegally entered Vietnamese territory," Vietnam's official news agency reported.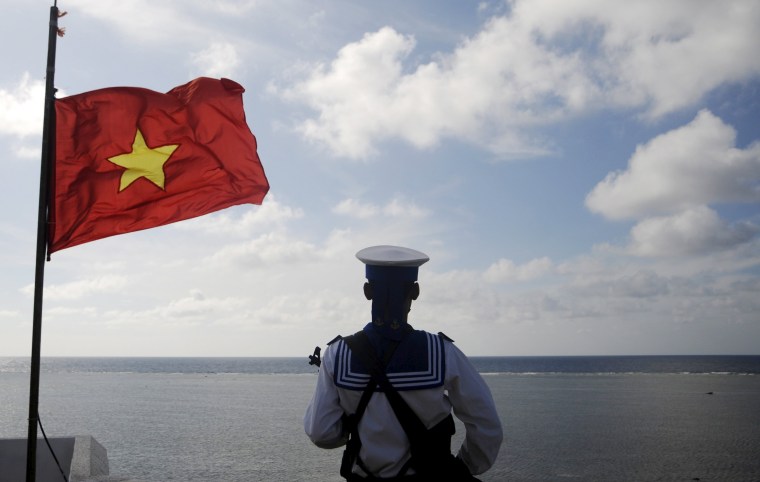 It was seized Thursday by Hai Phong coastguards 12 nautical miles from the international boundary in the Gulf of Tonkin it said.
"The captain of the vessel admitted the oil was to be sold to other Chinese boats which were fishing illegally in Vietnam's waters," the report added.
Vietnam's Thanh Nien News said the ship's captain could not explain the origin of the oil while his two crew members did not have a work permit, citing the country's chief border guard.
There was no immediate reaction from China, which was observing a public holiday Monday.
The incident comes amid continuing tensions in the South China Sea, and as the United States and the Philippines began large-scale war games that have drawn criticism from China. The South China Sea, a strategic waterway with rich fishing and mineral resources, is disputed by China, Vietnam, the Philippines and other Southeast Asian countries.
The two communist-led states' claims in the South China Sea came to a head in 2014, when Beijing parked an oil rig in waters off the Vietnamese coast, leading to anti-China riots.
Since then they have exchanged high-level visits, including a trip by Chinese President Xi Jinping to Hanoi last year.