Cellphones smuggled into prisons — enabling inmates to order murders, plan escapes, deal drugs and extort money — have become a scourge in a bloc of states where corrections officers annually confiscate as many as one for every three inmates.
Contraband devices snuck in by visitors or prison staff are a problem at lockups across the nation, but an NBC News review of data from 44 states shows that nine of the 10 states with the highest cellphone seizure rates are in the South.
In South Carolina, prison officers have found and taken one phone for every three inmates, the highest rate in the country. In Oklahoma, it's one phone for every six prisoners, the nation's second-highest rate. Other states in the top 10 are Georgia, Alabama, Tennessee, Mississippi, Florida and Arkansas and Louisiana; the only one outside the region was California. NBC based its rankings on data provided by the state corrections departments.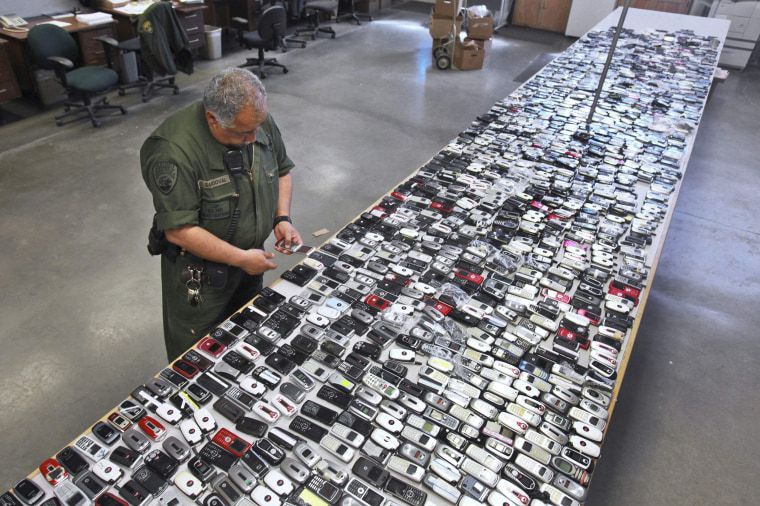 Cellphones are prized because they allow inmates to avoid privatized jailhouse phone and visitation services that charge up to $15 for a two-minute call home to friends and family. "Inmates call their mothers like most of us do on holidays," said Dr. John Shaffer, former executive deputy secretary for the Pennsylvania Corrections Department.
But for some, the phones serve a darker purpose.
"Most of these guys are just chitchatting with their girlfriends, but some of these guys are stone-hardened criminals running criminal enterprises," said Kevin Tamez of the MPM group, a litigation consulting firm that specializes in prison security.
Some prisoners in states with the most seizures have used phones to shake down families of fellow inmates threatened with injury or death. They've hatched complex scams, posing as law enforcement to prey on victims outside.
Related: Inmate Beating Was on Facebook Before Guards Knew
Meth rings operated by prisoners with cellphones, some with ties to prison gangs like the Aryan Brotherhood, the Irish Mob Gang and the United Blood Nation have been discovered in at least five Southern facilities. Phones have also played a role in breakouts, with one South Carolina inmate dialing up drone delivery of wire cutters and cash for his escape in July.
Related: Escaped Inmate May Have Used Wire Cutters Delivered by Drone
Cellphones are so prevalent in the prison system, Tamez said, that "if you don't have them, you would look like a loser."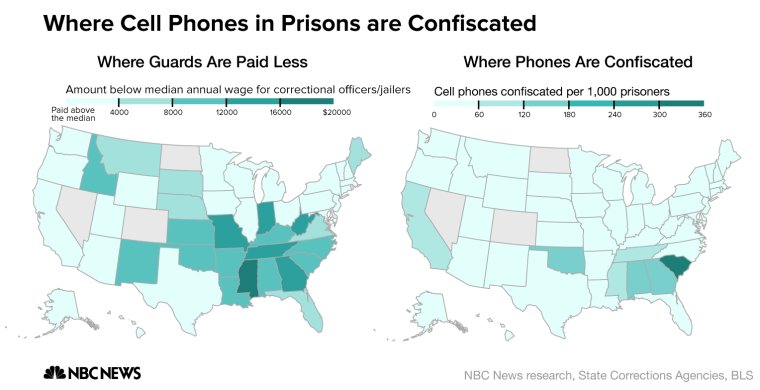 But why are they so common in the South? Experts have linked contraband smuggling to low pay and high turnover for guards — and salaries for corrections officers in the states with the highest smuggling rates are indeed among the lowest in the nation.
"Prison staff in most Southern states are very poorly paid," said David Fathi, director of the ACLU's National Prison Project. "You get what you pay for."
The Mississippi Department of Corrections pays officers an average of $24,270 a year, one of the lowest salaries for the job in the nation. The 2016 turnover rate was around 47 percent, and the department was understaffed by about 400 slots. Guards who stick around frequently work overtime, but the legislature has twice failed to pass bills to pay them for the extra work that is essential to keeping 19,000 inmates safe and stemming the flood of contraband.
Mississippi ranks sixth in the nation for cellphones per inmate, seizing 1,800 last year — one for every 10 people behind bars. Last year, state officials said they had intercepted more than 9 million texts and attempted transmissions from two state prisons over a five-year period.
A single phone can fetch as much as $1,000, which is more than two weeks of pay for the average Mississippi prison officer.
"One of the effects of paying people very little money is that they are often highly motivated to supplement their income, sometimes through illegitimate means," said Fathi.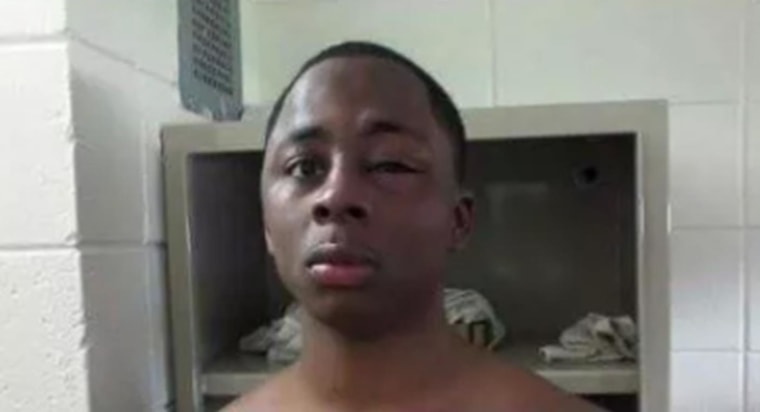 Jackie Switzer, executive director of Oklahoma Corrections Professionals, an employees' association, said all the group's members — especially guards — were underpaid for what they do. "You are not going to attract the highest caliber of employee and pay them for a job that will qualify for food stamps," Switzer said.
Switzer said that the vast majority of corrections employees are hardworking and trustworthy. "[But] those few who do end up being caught bringing in contraband normally give the reason that it's because they can't survive on their wages."
Switzer also said that raising wages would be a viable solution to the cellphone contraband problem. Oklahoma's guards earn just $5,000 more annually than their Mississippi counterparts.
Ryan Alphin, executive director of the South Carolina Law Enforcement Officers' association, said the combination of low pay and a dangerous environment affects job performance.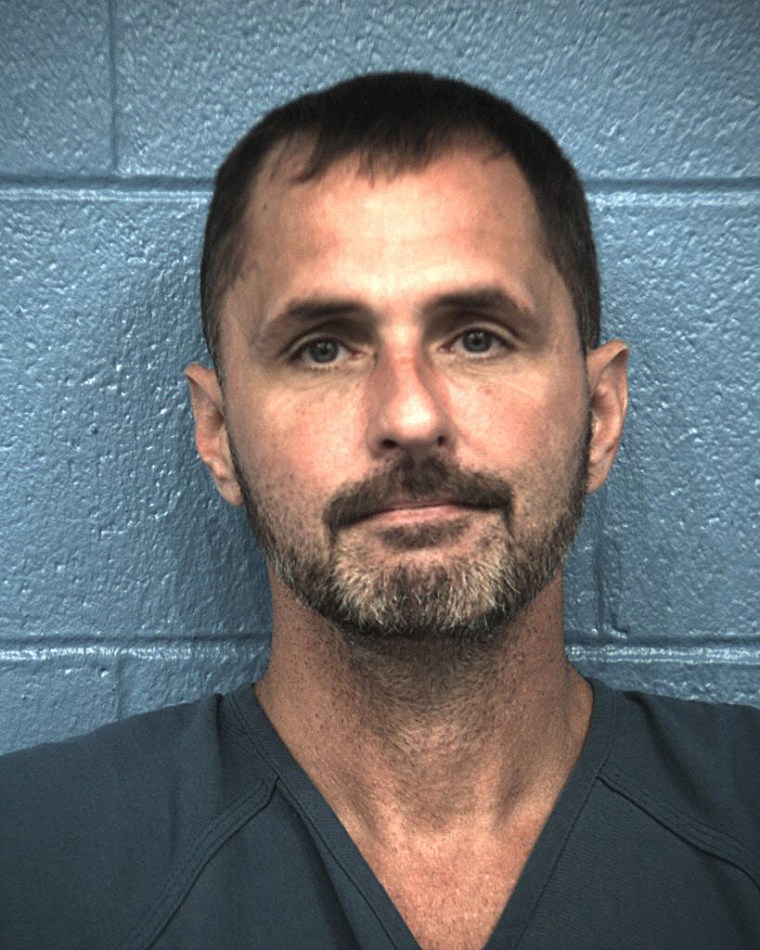 "Low wages could potentially tempt some corrections officers into actually bringing in contraband into prison facilities," Alphin said. South Carolina guards earn an average of $31,660 per year.
All of the states in the smuggled cellphone top 10 except California have right-to-work laws. Michael Filler, director of the public services division for the International Brotherhood of Teamsters, which represents 13,000 correctional officers nationwide, said prison staffers at all levels are underpaid in Southern right-to-work states.
"The wages are clearly substandard and create a higher turnover rate," Filler said. "It creates a situation where these officers resort to certain types of tactics to supplement their income."
In February 2016, a Mississippi corrections officer was charged with smuggling contraband cellphones and drugs for $700 a month. A guard at the Lincoln County Jail was charged with bringing in a phone and drugs this January.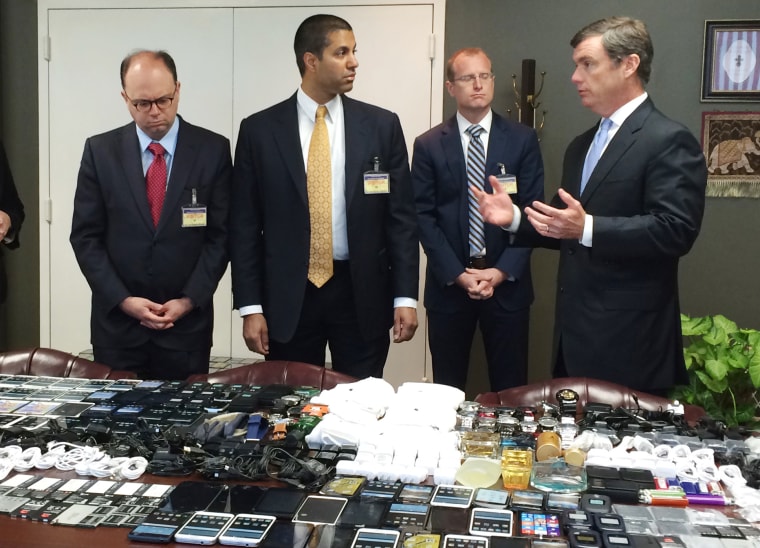 And last year, 46 corrections officers in Georgia — which had the third-highest seizure rate — were arrested by the FBI on corruption charges for allegedly smuggling cellphones to inmates.
While many buyers are using the phones to call family and friends, others are using them to commit — and memorialize — crimes:
· Cellphone videos posted on Facebook Live and Snapchat show South Carolina inmates fighting, using drugs and displaying wads of cash.
· Georgia inmates used phones to take photos of themselves tying up or beating other prisoners, then texted the horrifying images to the victim's family and demanded cash.
· At Autry State prison in Georgia, inmates duped civilians into paying bogus fines — by purchasing prepaid cash cards — after convincing them they could be arrested for missing jury duty.
In one of the most troubling cases, Perry Mask, a general or "spoke" member in the Aryan Brotherhood of Mississippi, testified last year in federal court that he used a cellphone to organize meth trafficking and money laundering while in prison. According to trial transcripts and court records, Mask, who testified against fellow spoke member Frank Owens Jr. as part of a plea deal, said he regularly communicated with Owens and other gang members using cellphones smuggled in by guards.
Related: Cell Extortion: Inmate Phones Leading to Violence, Fraud
The jury heard calls made by Owens on a cellphone while in prison and intercepted by the DEA in which Owens discussed gang business and methamphetamine trafficking and ordered violent acts. DEA Agent Frank Smith testified that during his investigation, which included wiretaps of key AMB members, he learned the gang was involved in running guns, money laundering, drug trafficking and acts of violence.
Owens was found guilty of murder and racketeering in 2016.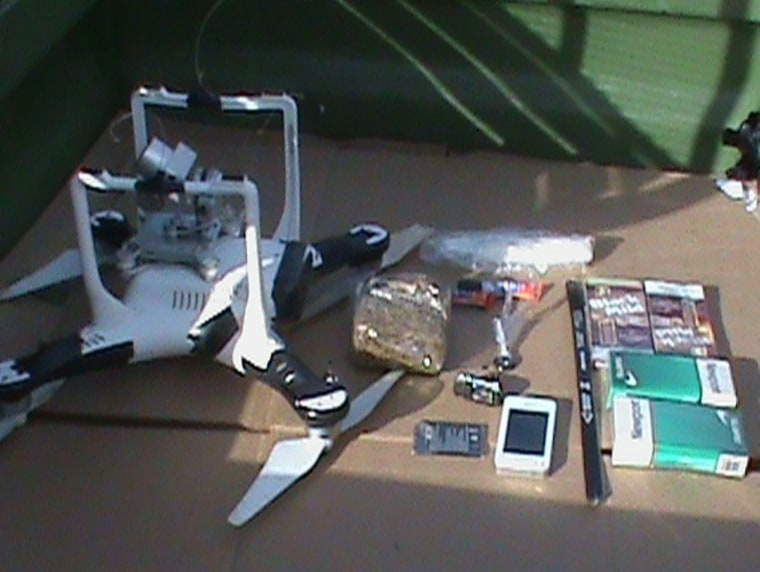 The Irish Mob Gang, another white prison gang operating in Oklahoma, allegedly used cellphones to launder money, run heroin and meth, and even order hits on witnesses who cooperated with police.
"There's not a crime they haven't done," said Sheriff Chris West of Canadian County, Oklahoma.
Corrections departments say they are keenly aware of the problem and taking steps to address it.
Grace Fisher, a spokeswoman for the Mississippi Department of Corrections, said that the department "recognizes that contraband cellphones among inmates is a problem in its prisons and prisons across the country." She said that in March the department launched a system-wide operation called Operation Zero Tolerance because of the contraband problem, and as of August had searched 12 of 21 facilities.
Mississippi lawmakers have proposed harsher penalties for possession of a cellphone while in prison. Inmates found guilty would face an additional 15 years.
The South Carolina Department of Corrections acknowledged to NBC News that prison cellphones are a "significant problem" and said a 30-officer team searches cells every day for contraband. Gov. Henry McMaster has also asked federal officials to allow prisons to jam cell signals — a stance also backed by the Mississippi DOC, according to Fisher. Other corrections departments did not respond to requests for comment.
The Federal Communications Commission hasn't approved jamming, citing a decades-old rule that outlaws the practice and allows only federal agencies to jam communications. But the FCC approved measures in March that ease the implementation of technology that detects and blocks the use of smuggled prison cellphones without jamming.
Shaffer, the former Pennsylvania corrections official, said technology called continuous wave beacon is a promising solution in the fight against contraband.
Jamming ends up bleeding into the community and blocking cell service for nearby residents, Shaffer said. It can even block calls to emergency services. But special firmware installed on cellphones used at a correctional facility can completely block unauthorized phones behind bars from connecting to nearby cell towers.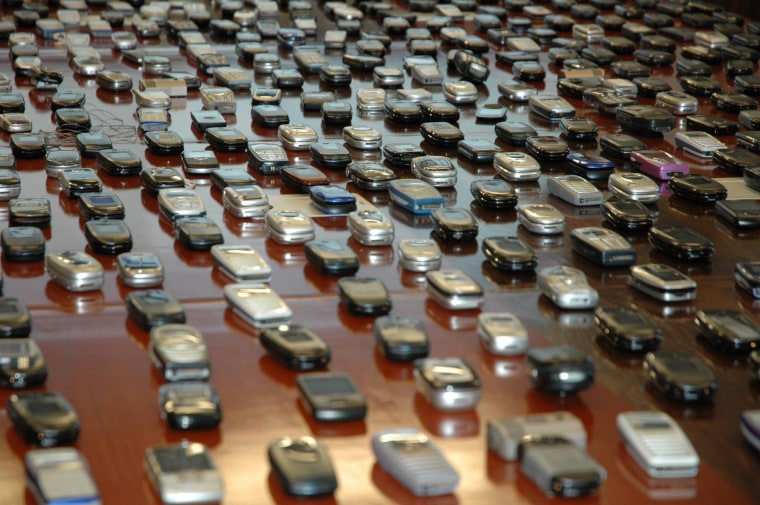 "It turns off all functionality, including video recording, word processing, and texting and phone communications," Shaffer said.
Former South Carolina corrections officer Robert Johnson provided crucial testimony on the technology to the FCC early this year. As a captain at Lee Correctional Institution, his job was to intercept contraband like drugs and cellphones. In 2010, he nearly died after he was shot six times outside his home during a hit ordered by a Lee inmate with a cellphone.