An armed heckler was arrested after threatening a "Families Belong Together" rally in Alabama with a gun and starting a fight with a protester, police and witnesses said Sunday.
Shane Ryan Sealy, 34, was charged with menacing and reckless endangerment, Huntsville police Lt. Michael Johnson said.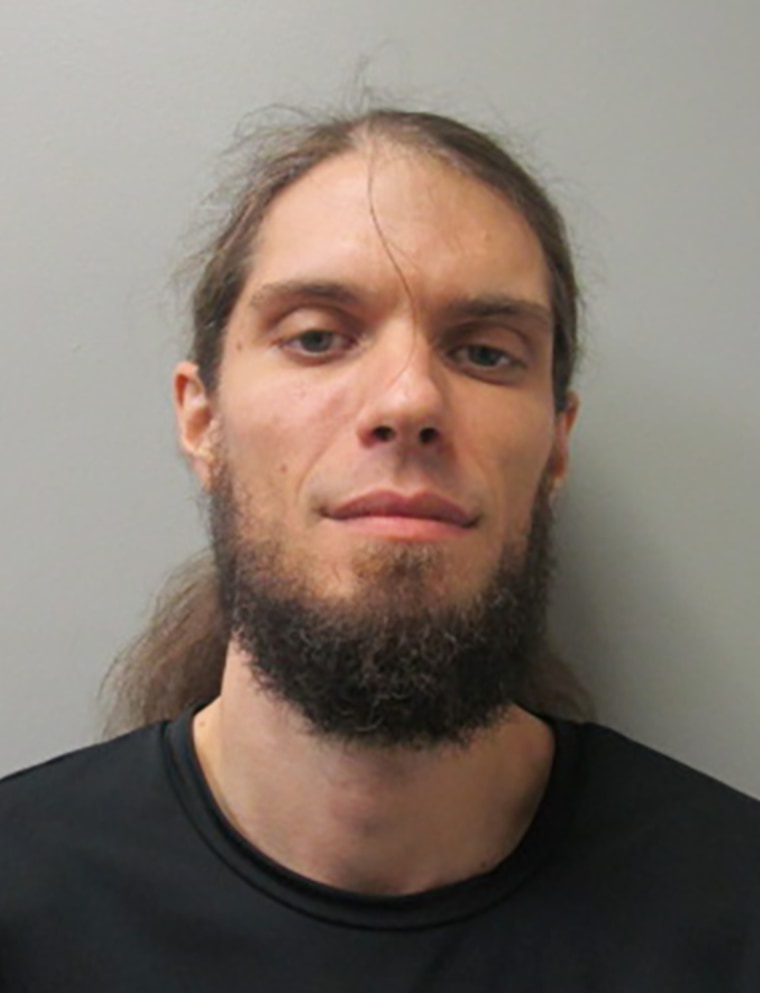 Video from the rally at Big Spring Park in Huntsville appeared to show Sealy — a former high school teacher, according to NBC affiliate WAFF — marching in front of the stage during the start of the event.
As the Rev. Kerry Holder-Joffrion, a military chaplain and Episcopal priest, begins to speak, Sealy can be heard humming the tune to "Ice Ice, Baby," the Vanilla Ice song, and saying "womp, womp"— a possible reference to Corey Lewandowski, President Donald Trump's former campaign manager.
During a June 19 interview on Fox News, Lewandowski responded to an anecdote about a 10-year-old girl with Down syndrome who'd been separated from her mother at the border with the same phrase.
At some point, Sealy started a fight with a rally participant, pushing the person, Johnson said. The protester pushed back, knocking Sealy to the ground.
Sealy then brandished a gun, Johnson said.
Video obtained by WAFF appeared to show a man pointing a weapon toward protesters.
"He said, 'I will shoot everybody here,'" Ava Caldwell, an event co-organizer, told WAFF, adding that she started screaming for other attendees to drop to the ground.
"I got down on my face on the other side of the gazebo right here and just cried I was so in shock," she told the station.
In the WAFF video, as rally participants continue to shout "gun," the man can be seen placing something in the back of his pants and walking away through a grassy lawn.
As a police car arrives, the man raises his hands.
A message left at a number listed for Sealy on Sunday wasn't immediately returned.