RICHMOND, Va. — The family of an 8-year-old boy beaten to death as he tried to defend his 12-year-old sister from a brutal rape gathered outside their home Friday, grappling with the details of the vicious attack.
They leaned on one another, crying, shaking and struggling to understand the loss of little Martin Cobb.
"He was a lovely little boy. He didn't deserve this," said Geraldine Pitchford, the children's aunt, choking back tears in front of the family's home in Richmond's working-class Southside. Martin's mother was too distraught to come outside.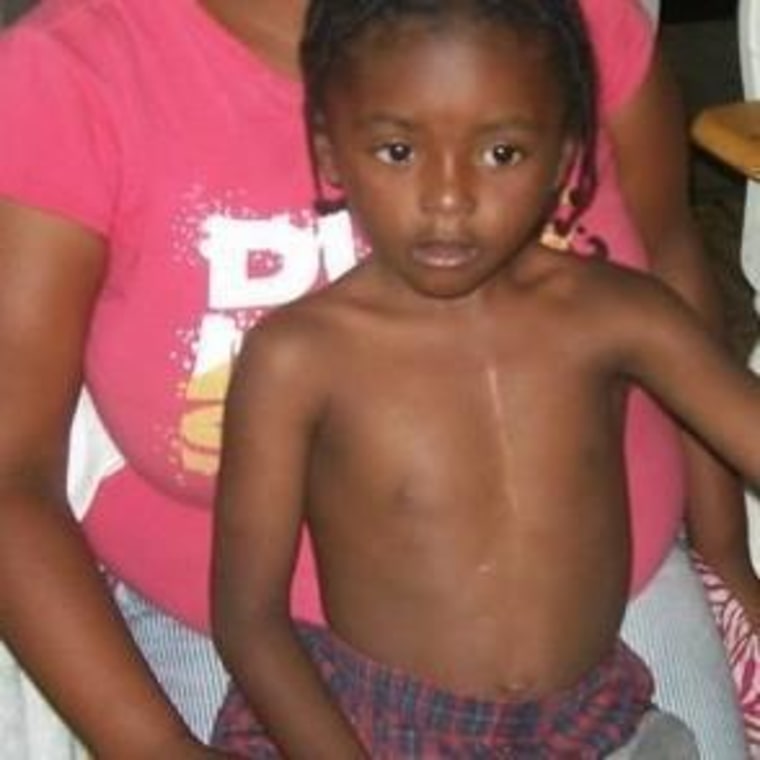 "I'm still trying to make sense of this senseless crime," Pitchford said. "I couldn't fathom the thought of this ever happening."
The neighborhood's calm was shattered Thursday, when police rushed to the home at 6:30 p.m. The brother and sister had been playing on train tracks behind the family home's backyard.
The suspect approached the pair, who often played together, and attempted to sexually assault the girl, police said.
Martin tried to help his sister, and the suspect struck him in the head with a brick, NBC station WWBT reported. He died at the scene.
His sister was recovering Friday at VCU Medical Center and was feeling "OK," the family told NBC News.
Police hunted for the suspect Thursday night. Initially, he was described as a white male with scraggly facial hair. But Dionne Waugh, a spokeswoman for the Richmond police, told NBC News the description was false because the victim was told her family would be harmed if she gave a true description.
With the help of outraged neighbors, police identified a male teenage suspect. He was being medically evaluated Friday with a warrant for his arrest pending.
"The community's response has been tremendous," Waugh told NBC News. "They played a very important role in gathering information to lead us to this point."
Waugh called the assault and killing grisly and heartbreaking — "probably one of the most tragic cases" she's ever encountered.
"Every loss of life here is tragic, [but] whenever it's a case involving juveniles, it's especially hard for everyone involved, from our detectives to our fire and ambulance personnel, who are often first on scene," she said. "So it's been a challenge, I think, for a lot of people here."
Martin was a first-grader at Elizabeth D. Redd Elementary School. A picture released by the family shows the boy in a matching gray vest and pants, his hands stuffed into his pockets.
"He was a lovely little boy. He didn't deserve this."
He played with cars and collected keys. He and his older sister were inseparable and were often the last ones to go back inside because they loved playing together, the family said.
"There was not one person around here who didn't know him," Pitchford added.
Neighbor Tracy Lightsey said Martin was trying to fight off the suspect during the attack, his family told her.
"He felt like he was his sister's protector," Lightsey told the Richmond Times-Dispatch. "He was his sister's keeper till his death."
A vigil is planned for 7:30 p.m. Saturday at Abundant Life Church in Richmond. A memorial fund called the Keys for Marty Foundation has been established; donations can made by at any Wells Fargo bank branch.
Erik Ortiz and M. Alex Johnson of NBC News contributed to this report.
Correction: An earlier version of this story incorrectly reported the victims' ages as 9 and 11.