One of the many disturbing questions that prosecutors said Brian Walshe searched on the internet in the days after he reported last seeing his wife, Ana Walshe, was: "Can you be charged with murder without a body?"
History shows that, yes, a defendant can be charged and convicted of murder even if there is no body — as long as there is enough circumstantial evidence for a jury to infer that the victim is dead and the defendant is guilty.
Without a body, "the prosecution can come up with a theory and align all the circumstantial evidence to support that theory, and the defense doesn't get the benefit of all the evidence that you get with a body — which is blood, DNA, where it was located, all the things that come with the evidence that comes with the body," said NBC News legal analyst Danny Cevallos.
If prosecutors couldn't win murder convictions without the proof offered by a dead body, "you'd be encouraging people to hide bodies and rewarding people who are successful at it," added Cevallos, a defense attorney who once represented a client convicted of murder in a case in which no body was recovered.
The remains of Ana Walshe, 39, who was last seen around New Year's Day, have not been recovered.
Brian Walshe has been charged in her death and has pleaded not guilty. He is being held without bail.
More on the disappearance of Ana Walshe
Norfolk County Assistant District Attorney Lynn Beland said in Quincy District Court on Wednesday that investigators found the couple's DNA — along with a Covid vaccination card for Ana Walshe and a hacksaw, cutting shears and a hatchet — in trash bags in a dumpster at Brian Walshe's mother's apartment complex in Swampscott, about 40 miles north of Cohasset, where they lived.
Investigators have said they found blood and a damaged knife with blood on it in the basement of the Walshe home.
In court, the prosecutor also revealed Google searches Walshe is accused of having made on his son's iPad, including: "how long before a body starts to smell," "how to stop a body from decomposing," "how to bound a body," "10 ways to dispose of a dead body if you really need to," "how long for someone to be missing to inherit" and "can you throw away body parts?"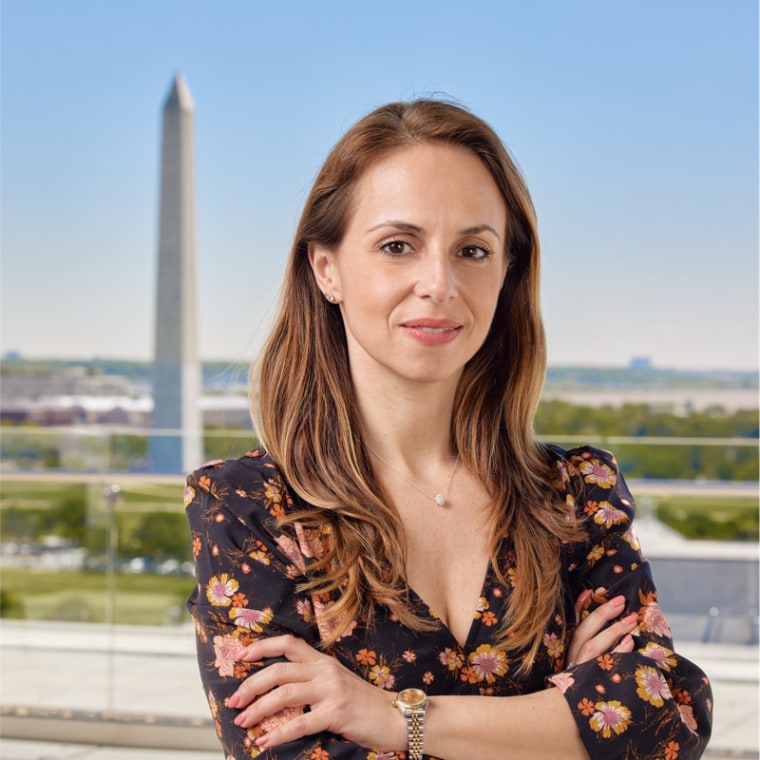 Prosecutors also said that Brian Walshe searched Dec. 27 for "what's the best state to divorce for a man" — and that "rather than divorce, it is believed that Brian Walshe dismembered Ana Walshe and discarded her body," Beland said.
Brian Walshe's lawyer, Tracy Miner, said in a statement that the media "has already tried and convicted Mr. Walshe."
"It is easy to charge a crime and even easier to say a person committed that crime. It is a much more difficult thing to prove it, which we will see if the prosecution can do. I am not going to comment on the evidence, first because I am going to try this case in the court and not in the media. Second, because I haven't been provided with any evidence by the prosecution," the statement said.
History of 'no-body' murder convictions
History also appears to be on the prosecution's side: The district attorney's office prosecuting Walshe also secured the first so-called no-body murder conviction in state history, according to a spokesperson for the Norfolk DA's Office and news reports from the time.
In that 2002 case — which seems it may share similarities to the Walshe case — Joseph Romano was convicted of fatally beating and dismembering his wife, Katherine Romano, The Associated Press reported.
Katherine Romano's body was never found, but physical evidence was discovered on the saw that prosecutors said was used to dismember her, the AP reported.
Joseph Romano suggested his wife was killed by drug dealers whom she owed money. He was sentenced to life in prison without the possibility of parole. He is 65 and remains incarcerated, a spokesperson for the DA's office said.
Joseph Romano's lawyers filed to appeal the conviction in 2006 but were denied based on the strength of the circumstantial evidence, court records show.
"Although the wife's body was never found, forensic evidence provided ample basis from which a jury could conclude that she met with a violent death in the couple's home," the court wrote, citing blood, bone and tissue fragments, DNA evidence and Joseph Romano's "failure to summon medical help."
The country's first murder conviction without a body came decades earlier, in California in 1957, at the trial of Leonard Ewing Scott, who was convicted of killing his wife, Evelyn Throsby Scott, according to an AP report published after he died in 1987.
Evelyn Throsby Scott's body was never found, but her dentures, glasses and other personal items were found near an incinerator in the couple's backyard.
Leonard Ewing Scott denied killing his wife and was sentenced to life in prison before he was released in 1978 after having served 21 years. Diane Wagner, the author of a book about the case, "Corpus Delicti" — named after a legal principle that holds that no one should be convicted of a crime without evidence that it occurred — claimed that Leonard Ewing Scott confessed to the murder and that he buried his wife in the Nevada desert.
In another high-profile "no-body" case, Tom Capano, a prominent Delaware businessman, was found guilty in 1999 and sentenced to death for murdering an aide to then-Gov. Tom Carper, according to The News Journal of Wilmington. While his death sentence was later overturned, he died in jail. 
Challenges remain for the prosecution
The prosecution still must make and prove its case.
In terms of evidence, an internet search history "can be controversial," Cevallos said, given that it requires prosecutors to cherry-pick examples that suit their theory of the circumstances surrounding the murder.
The defense could also argue, Cevallos said, that "no matter how much circumstantial evidence the state has, how can they prove beyond a reasonable doubt how this happened when they can't even prove beyond a reasonable doubt the person is dead?"
But Cevallos predicted that if a defense team tries to suggest that Ana Walshe may not be dead, that won't "fly with a jury — they're gonna get angry."
"A mother and wife vanishes into thin air, doesn't take any of her stuff and there's a ton of blood found? You're gonna get a conviction," he added.
The Walshes have three sons, ages 2, 4 and 6.
And the lack of a body most likely wouldn't serve as a mitigating factor in sentencing, Cevallos said: "A murder conviction's a murder conviction."
Brian Walshe's lawyer asked the court Wednesday that he be released from custody — where he has been since his Jan. 8 arrest on the charge of misleading an investigation — which the judge denied.
A status hearing via Zoom was scheduled for Feb. 9.