A California man who said he was unlawfully arrested after refusing to answer officers' questions during a traffic stop has been awarded $60,000 from the city of Bakersfield.
Robert Mitchell, 25, from Bakersfield, and the American Civil Liberties Union District of Southern California filed a lawsuit against the city after his arrest in 2017. The city agreed to a settlement this month.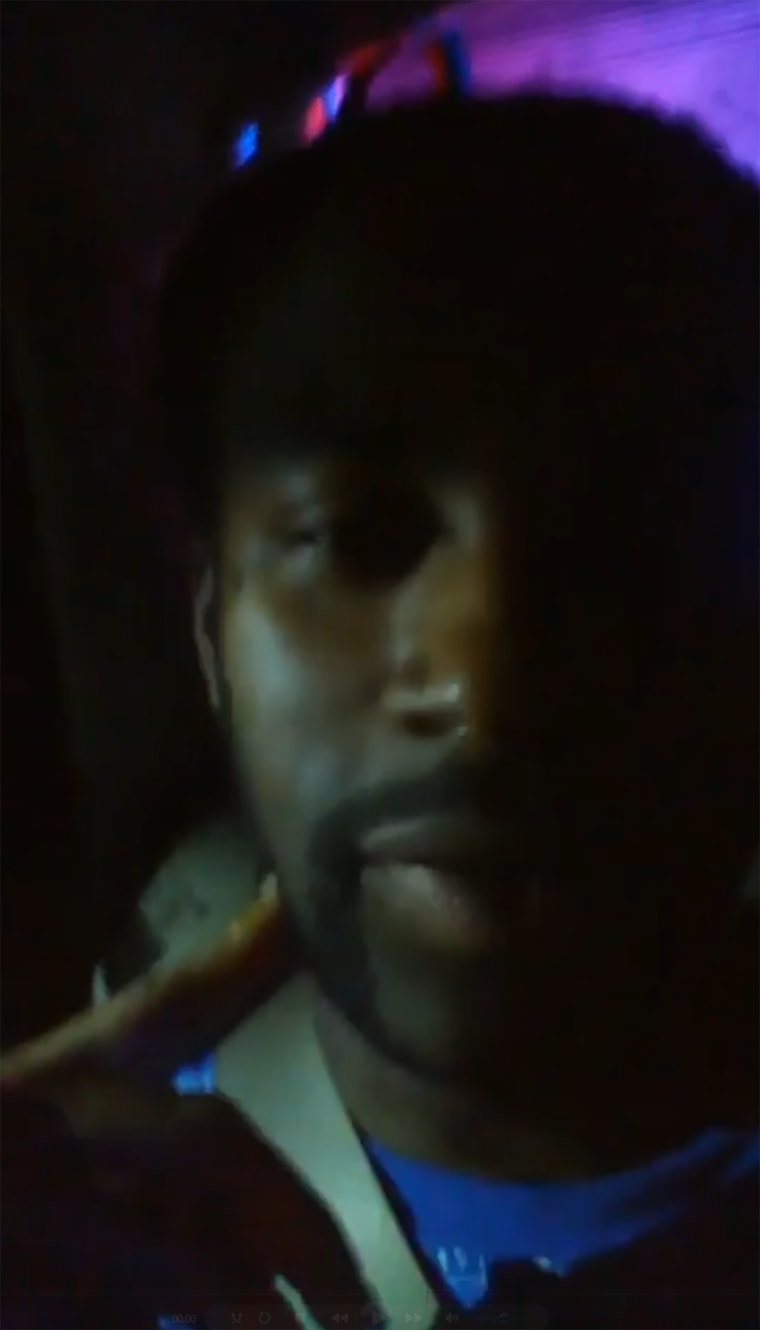 After leaving a convenience store with friends March 17, 2017, the car Mitchell was riding in was pulled over by Bakersfield officers.
All four people in the vehicle were black.
Mitchell began recording the encounter once officers arrived at the vehicle and demanded he and the others reveal their names. Mitchell invoked his Fourth and Fifth amendment rights and refused to provide his name or answer the officers' questions. The Fourth Amendment protects against unreasonable searches and seizures, and the Fifth protects against unlawful prosecution.
He said he asserted his rights "because I've had past incidents where I've been arrested and it was unlawful and I didn't know my rights," Mitchell told NBC News on Tuesday.
When Mitchell and the other passengers pushed the officers to explain why they were being pulled over, Mitchell said the officers "couldn't articulate" the reasons.
"They didn't even ask the driver or tell us why they pulled us over or anything and that concerned me right away," he said.
Officers informed Mitchell and the three others in the car they were being pulled over for "trivial traffic violations," according to the complaint provided by the American Civil Liberties Union District of Southern California.
Mitchell was arrested, taken into custody and held overnight for 12 hours. It is not clear if the others in the vehicle were arrested.
In the lawsuit, the ACLU argued that the Bakersfield Police Department approved the "unconstitutional arrest" and failed to train officers on proper protocol of the Fourth and Fifth Amendment rights of those they stop.
The Bakersfield Police Department and city of Bakersfield did not respond to NBC News' requests for comment Tuesday.
"You have to respect the law and follow up and stand up for your rights," Mitchell said when asked how he explained the encounter to his children. "If you just let things go on and if you see something going on in the community that's wrong that officers are doing, you should seek help."
Mitchell was awarded $60,000 by the city for the violations and damages against him.