A teenage girl reported missing in California three months ago was found alive in Mexico with her mother, who has been arrested in connection with a murder, police said.
Authorities began searching for Alora Benitez, who was 15 at the time, after she was seen April 17 getting into a white BMW in Torrance, California, with her mother, Maricela Mercado, and a man identified as Roman Cerratos — both of whom were wanted for murder.
The vehicle they were traveling in was later found abandoned near the U.S.-Mexico border in San Ysidro, a community in San Diego.
The search for Benitez ended Tuesday when the teen and Mercado were picked up by authorities in Chihuahua, Mexico, according to a statement by the Los Angeles County Sheriff's Department.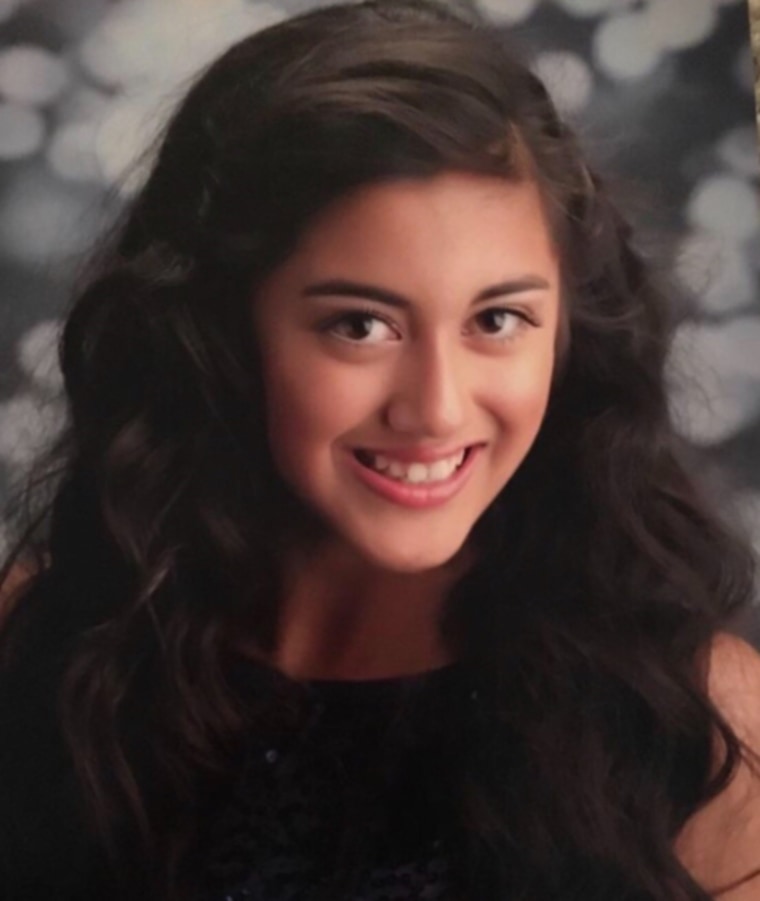 "Both Maricela Mercado and Alora Benitez were deported from Mexico, being deemed to have entered the country illegally," the department said. "They were transported to the Paso Del Norte port of entry and were delivered to agents from the U.S. Customs and Border Protection."
FBI agents took custody of Benitez until she can be reunited with her family in California, officials in Los Angeles County said.
Mercado was arrested by the El Paso Police Department in Texas on a warrant issued in California. She will remain jailed in Texas until she's extradited to California, authorities said.
Mercado, 40, and Cerratos, 39, were wanted in connection with the murder of Jeffery Appel, who was found dead in a car in Carson, California, on April 16. Police have not said how Appel died.
Cerratos was arrested in Mexico in June and extradited to California where he was booked for murder, authorities said. He pleaded not guilty June 18, according to NBC Los Angeles.
Julian Benitez, the teen's father, told the outlet that he's relieved she was found safe.
"My fight still continues because my war now is her mental state," he said, adding a message to his daughter. "I love you. I miss you. I can't wait to hug you. It's been a while, can't wait to see you."