Deputies responding to a Salinas, Calif.,residence on March 14 to investigate child neglect allegations found three malnourished children, one chained to the floor.
During the investigation, deputies found very little food in the house, which they described as "cluttered and dirty."
The children — two boys and a girl — exhibited signs of physical and emotional abuse, the Monterey County Sheriff's Office said.
One of the children was hospitalized and the other two were taken into protective custody by CPS, the sheriff's office said.
The children were found in a starved condition, they said. The girl had been chained to the floor to keep her from obtaining food.
Sheriff Scott Miller said that the little girl has been described as looking like someone who lived in a concentration camp.
The suspects, Eraca Dawn Craig, 31, and Christian Jessica Deanda, 44, of Salinas were arrested for numerous child abuse-related cases.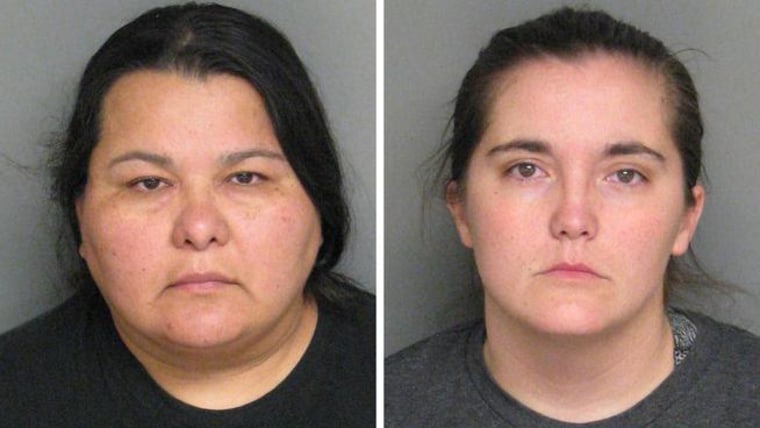 — NBC Bay Area