Bodies found last week have been confirmed to be the remains of two teenage murder suspects who were subject of a weeks-long manhunt, and they appear to have died by suicide, Canadian police said Monday.
The bodies of the men, Kam McLeod, 19. and Bryer Schmegelsky, who would have turned 19 on Aug. 4, were discovered on Aug. 7 in northern Manitoba as police scoured the province for them. Their identities were confirmed by autopsies conducted by the Manitoba Medical Examiner.
They had been charged with second-degree murder in the death of Leonard Dyck, 64, of Vancouver, British Columbia, a lecturer in botany at the University of British Columbia, and were suspects in the deaths of Chynna Noelle Deese, 24, of Charlotte, North Carolina, and her boyfriend, Lucas Robertson Fowler, 23, of Sydney, Australia.
McLeod and Schmegelsky "died in what appears to be suicides by gunfire" and appeared to have been dead for several days before their bodies were found, the Royal Canadian Mounted Police said Monday.
Police said they hoped that confirmation of the suspects' identities and deaths would help bring peace to the families of the victims.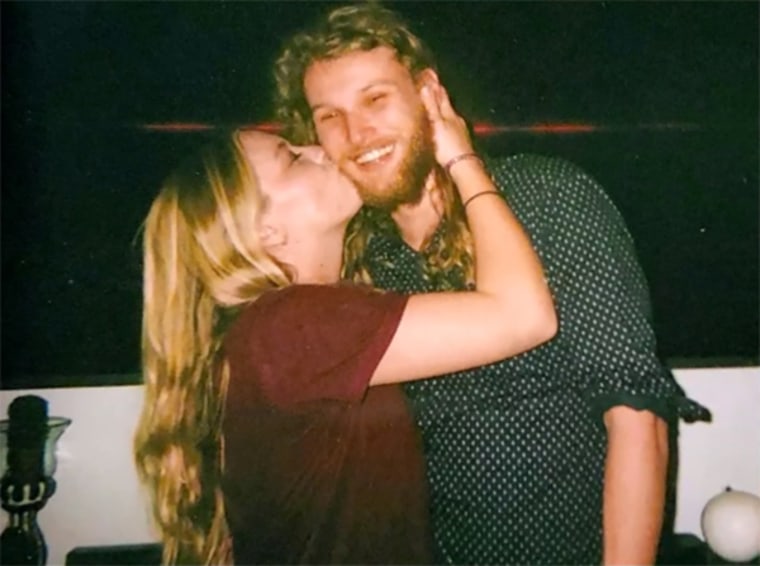 Deese and Fowler were found shot to death on July 15 near Liard River Hot Springs Provincial Park, a tourist attraction in British Columbia. Days later, police found their burning car and a dead body, later identified as that of Dyck, about 300 miles away.
Download the NBC News app for breaking news and politics
Authorities initially began searching for McLeod and Schmegelsky as missing persons but declared that they were being investigated as suspects in the deaths after they were spotted in northern Saskatchewan.
McLeod and Schmegelsky were both from Port Alberni on Vancouver Island in British Columbia and were intent on "going ... out in a blaze of glory," Schmegelsky's father, Alan Schmegelsky, told The Canadian Press last month.
Schmegelsky had a difficult childhood after his parents divorced, and "he's on a suicide mission," Alan Schmegelsky said. He wants his pain to end."
If you or someone you know is in crisis, call the National Suicide Prevention Lifeline at 800-273-8255, text HOME to 741741 or visit SpeakingOfSuicide.com/resources for additional resources.