WASHINGTON — The Justice Department revealed Wednesday that an officer of China's intelligence and security agency has been arrested and brought to the U.S. to face charges of conspiring and attempting to steal sensitive trade secrets from a U.S. company that makes aircraft engines.
Federal prosecutors said Yanjun Xu was arrested in Belgium in April after meeting with an engineer for the American firm. Though it was not identified in court papers, officials said the company is GE Aviation, based in Ohio.
"This case is not an isolated incident. It is part of an overall economic policy of developing China at American expense," said John Demers, the assistant attorney general for the Justice Department's national security division.
Court documents describe Xu as an official of China's Ministry of State Security, responsible for foreign intelligence and political security.
Bill Priestap, assistant director of the FBI's Counterintelligence Division, said the extradition of a Chinese intelligence officer is unprecedented and "exposes the Chinese government's direct oversight of economic espionage against the United States."
Investigators say Xu targeted GE Aviation's closely-guarded secrets of how it builds and tests jet engine fan blades from composite materials, a method that provides a powerful competitive advantage.
According to the charges unsealed Wednesday, an engineer from the company agreed to travel to China in 2017 and give a presentation at China's state-run Nanjiing University of Aeronautics and Astronomics.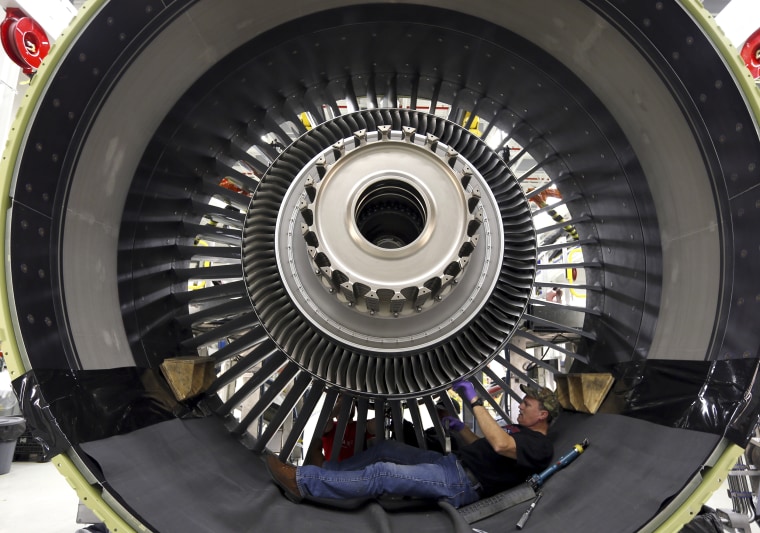 Court documents say Xu persuaded the engineer to send company-generated computer files, which the two later discussed in a phone call.
Xu described the information as "pretty good stuff" and asked the engineer to bring more information on a company computer to a meeting in Belgium on April 1.
Xu was arrested that day and charged by a grand jury in Ohio where the company is based. He was hit with a four-count indictment charging him with conspiring and attempting to commit economic espionage and theft of trade secrets.
The U.S. then sought his extradition.
Court documents say Xu and other spies also targeted additional companies that are considered "leaders in the field of aviation technology in the United States."
Perry Bradley, a spokesman for GE Aviation, said the impact was minimal "thanks to early detection, our advanced digital systems and internal processes, and our partnership with the FBI."
"The case did not involve a hack of GE information systems," Bradley added in a statement. "No sensitive information relating to military programs was targeted or obtained."