The man who allegedly stole an SUV with a child inside from a Colorado gas station faces a slew of charges after he led cops on a high-speed pursuit that included striking a state trooper and hijacking two other cars.
Ryan Stone, 28, eventually smashed into a car at an intersection north of Denver as a cruiser closed in after 8 a.m. local time (10 a.m. ET) Wednesday, said the Douglas County Sheriff's Office. The suspect ran away and was nabbed as he tried unsuccessfully to scale a fence.
Stone, who has a lengthy rap sheet, was taken to the hospital for observation and is facing multiple charges, including for carjacking and kidnapping, police said.
He was already wanted on two warrants, Douglas County Undersheriff Tony Spurlock told reporters.
"This individual was a very dangerous person. … He was not going to stop committing crimes," Spurlock said.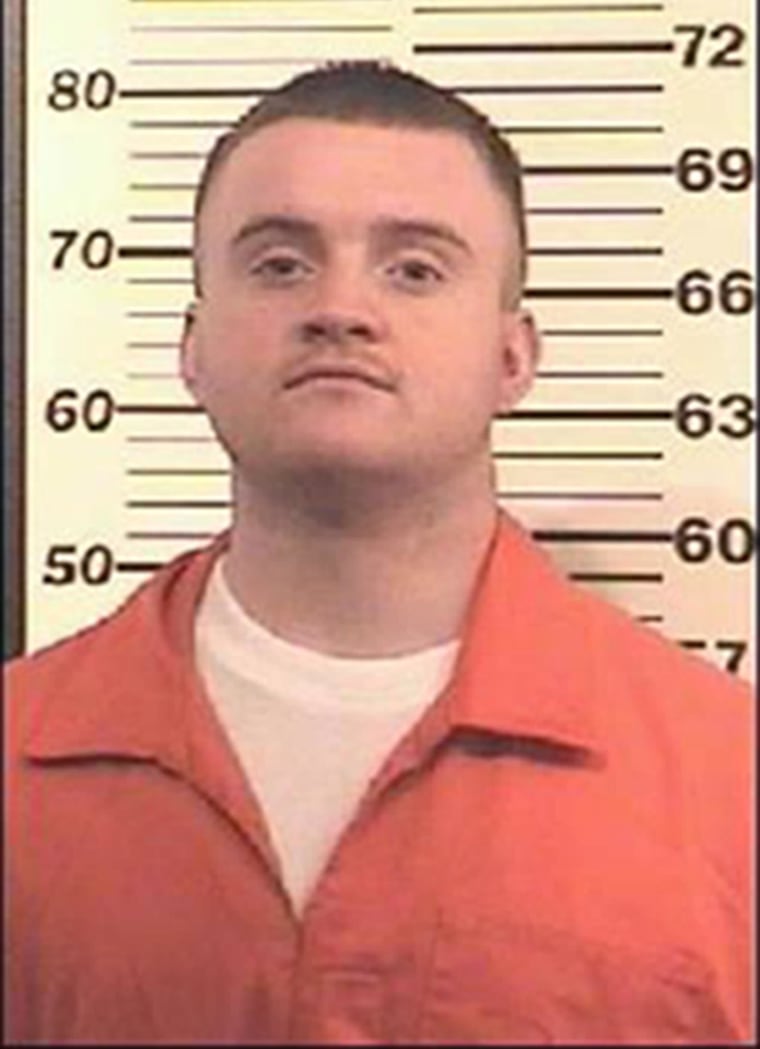 The sole injury during the wild chase occurred when the suspect hit a Colorado state trooper who was deploying stop sticks on toll road E-470, police said. The trooper remained in serious condition Wednesday.
The incident began when a 2008 Red Ford Edge with a 4-year-old boy inside went missing from a gas station in Longmont, Colo., reported NBC affiliate KUSA.
The boy's mother, Marta Rodriguez, later told reporters that she had left her son inside the car with the engine running while she ducked inside the gas station. When she came outside, the SUV was gone. Police issued an Amber Alert.
At 7:30 a.m., the suspect ended up ditching the SUV, leaving the boy behind, and carjacked a gold minivan. The two people inside that car had gotten out.
Stone smashed into at least a half-dozen cars during the police pursuit, and at one point ended up carjacking a third vehicle — throwing the driver to the ground — when the minivan got wrecked, police said.
Rodriguez's son was still in his pajamas and clutching a teddy bear when he was reunited with his mom Wednesday morning.
"I'm very happy to have my son," Rodriguez said, fighting back tears.
She also told reporters that she shouldn't have left her son alone in the car.
"I'm wrong in that," she said.
— Erik Ortiz