THE VALLEY, Anguilla — A Connecticut financial adviser charged in the death of a hotel worker in Anguilla during a confrontation maintained his innocence and said he hopes to one day share the "real story" of what happened inside a room at the luxury Malliouhana resort.
The April 13 fight left hotel maintenance worker Kenny Mitchel, 27, dead and UBS employee Scott Hapgood bloodied and bruised. Hapgood was charged with manslaughter and released on bond.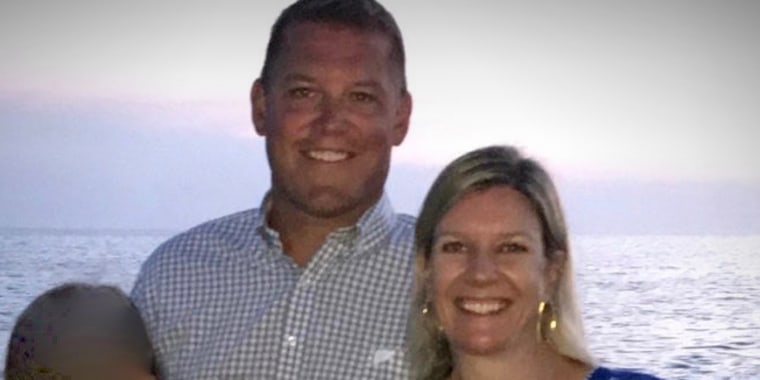 Hapgood, who lives in Darien, Connecticut, said Thursday after a brief court appearance in the Caribbean island that he wants to prove his innocence and asked the attorney general "to bring a case swiftly so we can all move on and heal."
"I'm grateful for the opportunity to appear in Anguilla courts today because every court appearance means we are one step closer to putting this nightmare behind us. A nightmare for my family but also for the people of Anguilla," Hapgood said.
"We came here because of how welcoming you all are. Unfortunately, my family and I were in the wrong place at the wrong time and in an instant, a tragedy resulted that has changed our lives and yours forever," he continued. "We all want the same thing, justice. For me, that means proving my innocence."
Hapgood and his family were vacationing in Anguilla when he said Mitchel, wearing a hotel uniform, knocked on their room door, saying he was there to fix a broken sink.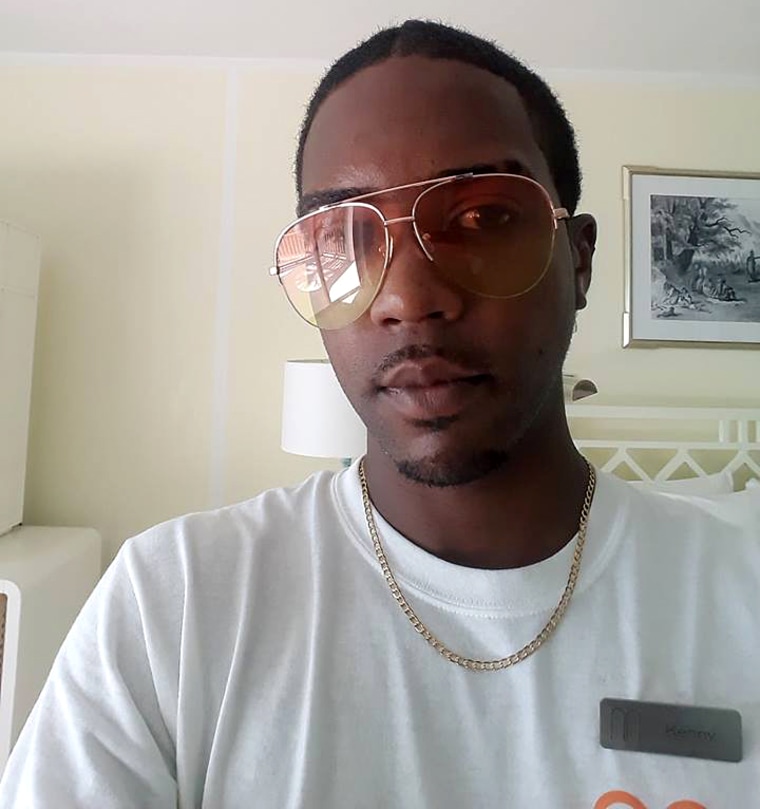 According to a family statement released in May, Hapgood, whose daughters were in the room, was unaware that a sink was broken but let Mitchel inside.
"With a single knock at the door, our dream vacation turned into a chilling nightmare — a literal fight to survive," the statement read.
Hapgood's defense team said Mitchel was armed with a knife and Hapgood sustained "severe injuries" during the struggle and was bitten multiple times.
Mitchel was restrained by a security guard and Hapgood was taken to the hospital for treatment, the Connecticut adviser's legal team said.
According to police and a coroner's report, Mitchel was beaten and choked to death. It's unclear what led up to the confrontation.
Hapgood told reporters Thursday that the "real story" of what happened will come out "in a legal setting."
The victim's brother, Kimon Mitchel, previously said he doesn't believe Kenny Mitchel would have tried to commit a crime at work because his uniform required him to wear a name tag and he "would have been easily identified."
Following Thursday's court appearance, another brother, Marshall Mitchel, said he wishes Hapgood "good luck with his lies."