For Cristie Schoen Codd and her husband, Joseph Codd, there was something appealing about leaving Los Angeles to settle down in the rural, rolling mountains of North Carolina.
At their wedding in September, their small community of Leicester lit up with family and friends who knew the bride as more than just a celebrity chef and contestant on a Food Network show and the groom as more than a successful stage technician working in Hollywood. They were two friends who fell in love and wanted to start a family.
"That day of their wedding was the biggest thing that town had ever seen," friend Michael Mendez, who flew in from Los Angeles, told NBC News. "She was a firecracker. A bright light. He had tons of energy, too, but was calming at the same time. They were a charmed couple."
Their promising future, however, was snuffed out with the news that the couple was murdered, according to police. Family members first reported 45-year-old Codd and 38-year-old Schoen Codd missing Sunday. She was also five months pregnant.
On Monday, Buncombe County authorities arrested 36-year-old neighbor Robert Jason Owens and charged him with two counts of felony first-degree murder, felony murder of an unborn child, breaking and entering, and larceny. A probable cause hearing is scheduled for April 7.
Police haven't given a motive for the crime or commented about whether their bodies were recovered. Items reportedly went missing from the couple's home, including a laptop, jewelry and a handgun.
Not knowing the circumstances of their deaths has left loved ones reeling. Meg Miller said Joseph Codd, also known as J.T., was her son's godfather, and remembered him as "loyal and loving."
"He was our sunshine in the clouds, our moon in the dark of night, our rainbow in the rain. He was love," Miller told NBC News. "I have no idea how or why I have to speak his name in past tense."
Codd continued working in Hollywood even after moving to North Carolina. He was supposed to return for the start of a job Tuesday, said Mendez, a fellow grip who first worked with Codd on the MTV series "Spyder Games" in 2001.
The friends also worked together on other movie and TV projects, including "Without a Trace" and "Hart of Dixie." When Mendez said he wanted a reliable grip — responsible for lighting and rigging on sets — he would look to Codd.
"He was so quick to solve problems," said Mendez, stopping to think about how his friend wouldn't be with him. "He has a drive-on pass to get on the lot this week, he's all ready to go. He's just not here."
Mendez said he first remembers meeting Schoen Codd in 2005, when she and Codd were just "really good friends" before they became romantic. She worked in the industry as an actress and stunt double, and also catered on movie and TV sets, friends said.
But she made her mark as a finalist in season eight of the TV competition, "Food Network Star," in 2012. Schoen, known for whipping up Cajun food, grew up in Biloxi, Mississippi, in a military family and studied at Louisiana State University.
North Carolina reminded her of those simplistic, southern roots. Friends of the couple told NBC affiliate WYFF that they wanted to build a life and make a difference in this new home.
"It'll never feel the same. It will never be the same," friend Amy Carson told the station after learning of their deaths. "There are no words. It just hurts your heart."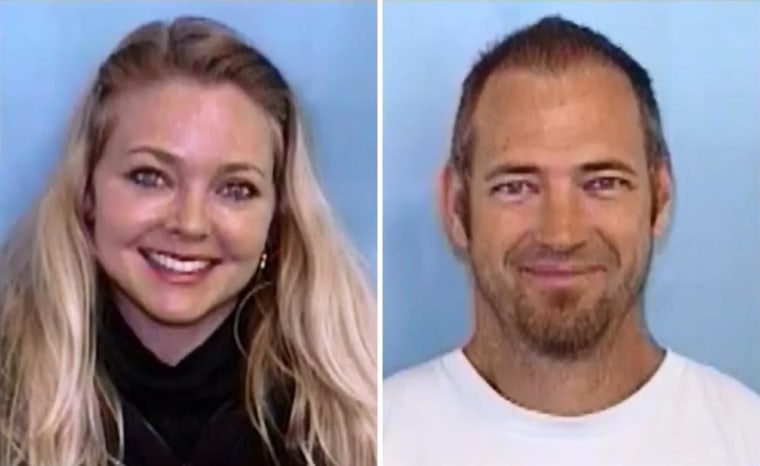 IN-DEPTH
— Erik Ortiz