CHICAGO — The daughter of President Barack Obama's former pastor was convicted on Friday of laundering thousands of dollars from a state grant for a Chicago-area job-training program, federal prosecutors said.
A federal jury took less than two hours to find Jeri Wright, 48, the daughter of Jeremiah Wright, guilty on all counts for her part in a fraud scheme led by a former suburban police chief and the chief's husband, according to the U.S. Attorney's office for the Central District of Illinois in Springfield.
The $1.25 million state grant was for a not-for-profit work and education program called We Are Our Brother's Keeper, owned by Regina Evans, former police chief of Country Club Hills, and her husband, Ronald Evans Jr.
Wright, a close friend of the couple, took as much as $11,000 from checks worth more than $30,000 that were supposed to be for work related to the grant, prosecutors said. About $20,000 was deposited back into accounts controlled by Regina and Ronald Evans.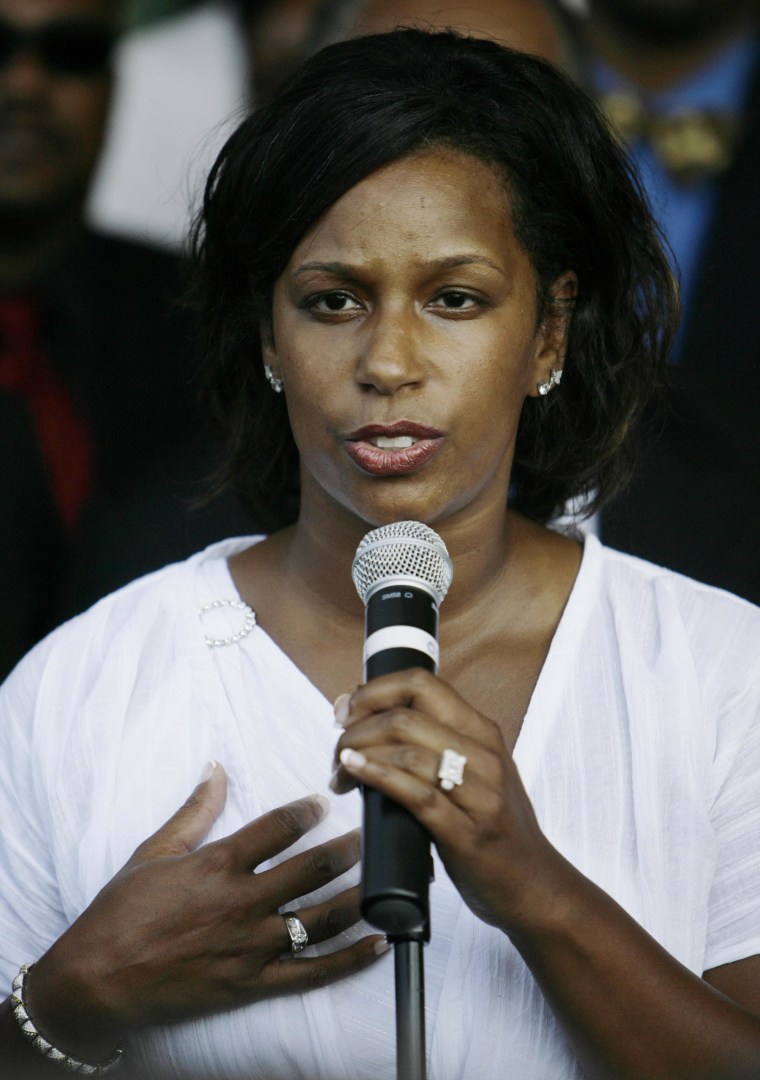 The couple has pleaded guilty to the fraud scheme.
The grant agreement was supposed to provide bricklaying and electrical pre-apprenticeship training and GED preparation at the Regal Theater, another entity owned by the couple. Little, if any, of the training provided in the grant agreement was ever completed, according to prosecutors.
Jeremiah Wright was the Chicago pastor whose inflammatory church sermons, which often condemned U.S. attitudes on race, poverty and other issues, became a focus during the 2008 presidential campaign.
Jeri Wright also was convicted of making false statements to law enforcement officers and giving false testimony to a grand jury. The maximum penalty for money laundering is up to 20 years in prison, and five years in prison on the other counts. Sentencing is scheduled for July 7.
— REUTERS