TIJUANA, Mexico — Tijuana was once known as a red-light district, watering hole and gambling magnet for Southern California. In recent years, it's grown to a city of 1.8 million people with thriving arts, music and culinary scenes — but lately that's been overshadowed by a surge of violence.
Last year, the city just across the southern border saw a Mexico-leading 1,744 homicides, an all-time high, according to the Baja California Attorney General's Office.
"Dateline" visited Tijuana to explore the impact of that violence and why it had not spread across the U.S. border to San Diego.
While President Donald Trump has repeatedly said that he wants to build a southern border wall to keep crime at bay, the most blood-soaked city in Mexico is sending very little, if any, of its violence to its northern neighbor, experts say.
"It doesn't bleed over," says Everard Meade, director of the Trans Border Institute at the University of San Diego. "These two cities are really close, but large segments never cross the border."
San Diego, the second largest city in California saw only 35 murders in 2017, a 30 percent decrease compared to 2016. The homicide number is reflective of near 40-year lows for murder seen during much of the decade, according to police data.
One reason is that the border region is fortified with hundreds of law enforcers from U.S. Customs and Border Protection, Immigration and Customs Enforcement, the U.S. Drug Enforcement Agency, the FBI, and the U.S. Coast Guard. The FBI has a Cross Border Task Force that has thwarted cartel crime through wiretaps and GPS tracking, said the U.S. Attorney in San Diego, Adam Braverman.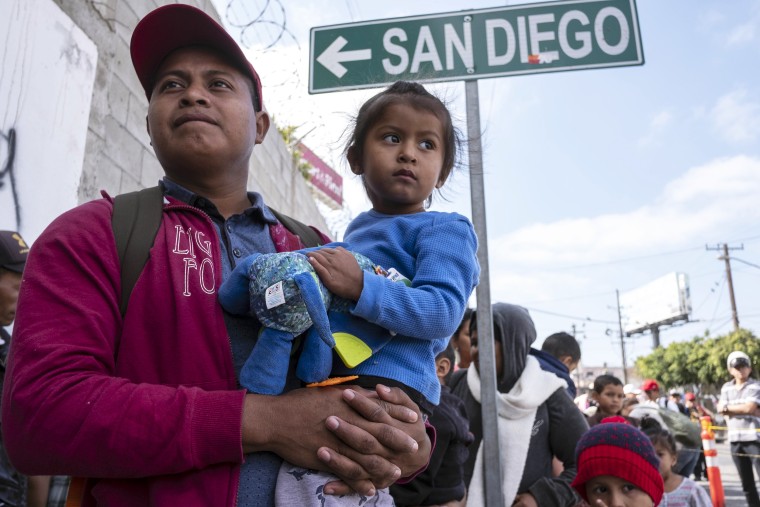 "We're one of the safest big cities in the United States," he said. "Law enforcement on the border really acts as a buffer to make sure that violence doesn't spill into the United States."
Victor Clark Alfaro, a Latin American studies professor at San Diego State University who has studied border crime, said killers operate with relative impunity in Tijuana, but not in the United States. And bloodshed, he said, is not good for the stateside drug business — it attracts police and scares away customers.
"Violence is not going to be exported to the United States," Clark said. "We have scandalized levels of corruption and impunity in Tijuana. What would be the reason to create violence in the U.S.?"
The U.S. Drug Enforcement Administration's 2017 National Drug Threat Assessment report said as much: "While drug-related murders have reached epidemic proportions in Mexico in recent years, this phenomenon has not translated into spillover violence in the United States."
Trump has raised concerns about crime in justifying his immigration policies. "We're going to keep families together," he said this week in announcing the end of separations of migrant families, "but we still have to maintain toughness or our country will be overrun by people, by crime, by all of the things that we don't stand for, that we don't want."
San Diego today is far from being overrun by Tijuana's crime spike, but the sister cities do share some blood-soaked history.
In the 2000s, a cell of Tijuana's Arellano Felix cartel allegedly established roots in San Diego and targeted wealthy Mexicans who moved to upscale southeastern suburbs in a failed attempt to flee a high-level cartel war at home. The cell committed nine murders in San Diego, with two of the victims' bodies found dissolved in acid, authorities alleged.
Inés García Ramos, a reporter for the Tijuana-based newspaper Zeta, today scoffs at the suggestion that the city's latest wave of violence could be traveling north. "Most of the people right here haven't even seen the border," she said.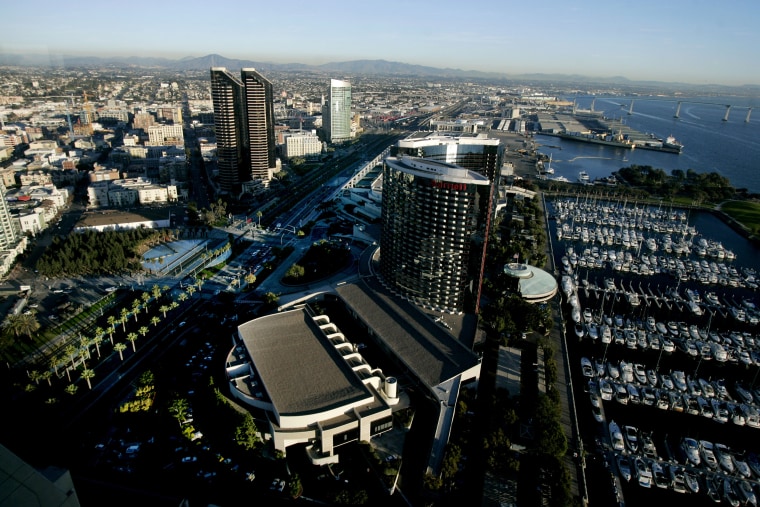 "The people who are behind this violence are not interested in taking it to the U.S.," she added. "The fight is for Tijuana. The fight is not for the U.S."
Violence in the city is confined mostly to factory-adjacent neighborhoods and shantytowns adrift in poverty and drug use, Clark of San Diego State said. Victims are often street-corner methamphetamine dealers killed by rivals.
So many bodies were filling up Tijuana's municipal morgue earlier this year — 120 — that the city had to build a new room, coroner Jesus Ramon Diaz said.
"For us it's quite normal to do four, five, eight gunshot deaths here every day," he said. "Not every week. Every day."
The Mexican cartels are cooking up meth for the United States, Clark said, but the domestic market also eats it up. A dose of meth can cost as little as $2.50 in Tijuana, he said.
This does affect San Diego.
According to the county government's Methamphetamine Strike Force 2017 Report Card, the latest one available, more than half of adults arrested in Greater San Diego test positive for meth; annual methamphetamine-related deaths reached a record 377; and prices have plummeted 75 percent in five years.
"Of course it's connected" to Tijuana, Clark said.