An elderly drug dealer was sentenced Tuesday to 2½ years in prison in connection with the overdose death of actor Michael K. Williams.
Carlos Macci, who is 72, was among four men arrested on drug trafficking charges tied to the death of Williams, who was best known for his role as the feared stickup man Omar Little in HBO's "The Wire."
Macci was sentenced to 30 months in prison, plus three years of supervised release, with the first year in an inpatient drug treatment facility.
"I would like to say, your honor, I'm sorry for what has happened," Macci said in the New York City courthouse before the verdict was announced.
He had shuffled into the Manhattan courtroom with his hands cuffed and his back slightly hunched over. Macci, who is mostly bald and has a grey beard, kept his eyes trained on U.S. District Judge Ronnie Abrams as she rendered his sentence.
Dominic Dupont, Williams' nephew, said outside the courtroom afterward: "Today was a sad day. There are no winners here."
"We lost an amazing human being," he added.
Williams, 54, died in September 2021 after having consumed heroin laced with fentanyl, which he bought the previous day from a member of Macci's crew in Brooklyn. The exchange was caught on surveillance video and described by New York federal prosecutors in court filings.
Macci and the three other defendants continued to sell the batch of fentanyl-laced heroin even after Williams' fatal overdose made headlines, prosecutors said.
Macci pleaded guilty in April to possessing and distributing narcotics.
Macci's lawyer, Benjamin Zeman, requested a sentence of time served, citing his advanced age and his hardscrabble background. He dropped out of school in the second grade and never learned to read and write, and he has struggled with drug addiction for most of his life, Zeman said in court filings.
"Mr. Macci was on that block" for "the exact same reason" Williams was there, Zeman told the judge. "He was there to get drugs."
"An additional term of incarceration won't help Mr. Macci or Mr. Williams, and certainly won't prevent the next overdose," he added.
In court filings, New York federal prosecutors asked the judge to sentence Macci to at least four years.
Micah Fergenson, a prosecutor with the U.S. attorney's office for Southern New York, noted in court that Macci has more than 20 prior convictions, most of them for drug offenses, and that the last four all resulted in sentences of time served.
"They had absolutely no deterrent effect," Fergenson said.
Fergenson added that, by Macci's lawyer's own account, his health has improved since he was placed in jail.
"It's the unusual case where a lengthier term of incarceration" could "benefit the defendant," Fergenson said.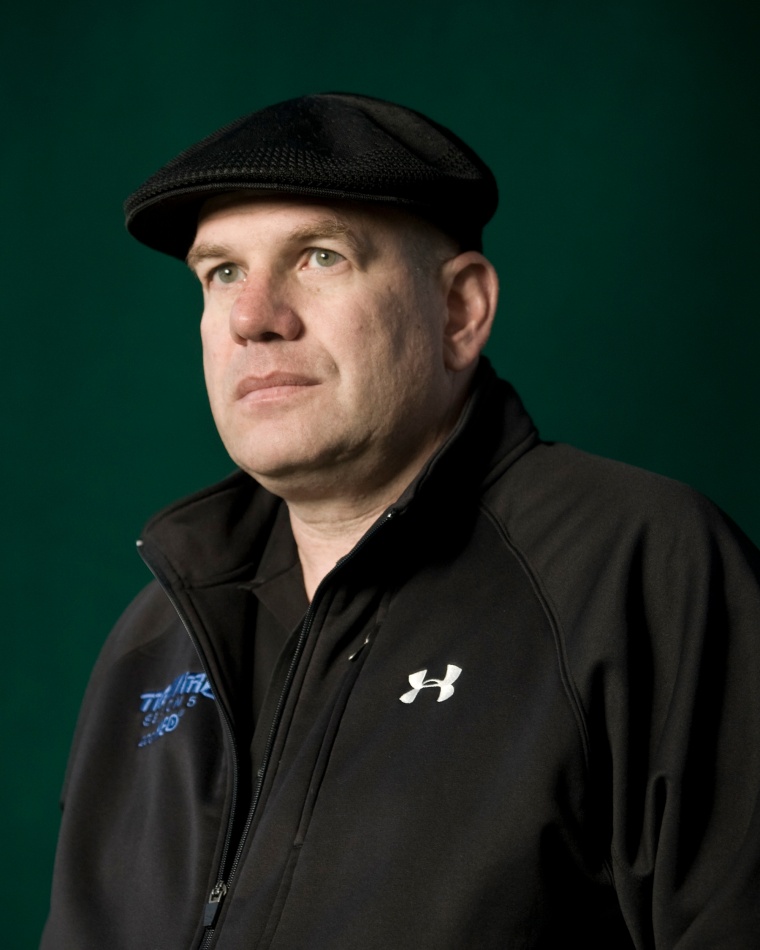 David Simon, a co-creator of "The Wire," wrote a three-page letter to the judge seeking mercy for Macci. Simon had a close relationship with Williams, who was open about his struggles with addiction.
"No possible good can come from incarcerating a (72-year-old) soul, largely illiterate, who has himself struggled with a lifetime of addiction and who has not engaged in street-level sales of narcotics with ambitions of success and profit but rather as someone caught up in the diaspora of addiction himself," Simon wrote.
"Michael would look at Mr. Macci and hope against hope that this moment in which he finds himself might prove redemptive, that his remaining years might amount to something more, and that by the grace of love and leniency, something humane and worthy might be rescued from the tragedy."
Before the judge announced Macci's sentence, Williams' nephew addressed the court.
Dupont choked up as he recounted delivering the news to Williams' mother that her son was dead. He went on to say that he felt for Macci and his battle with addiction.
"I'm really hopeful that this will be an opportunity for people to see and understand the impacts their decisions will have on people," he said.
In announcing the sentence, Abrams said she didn't think it was in the interest of justice to give Macci a lengthy prison term given his age. She also acknowledged his difficult upbringing and long history of drug abuse.
But she noted the extraordinary toll fentanyl has taken in the U.S. and said Macci and his crew continued to sell the drug "knowing their product just killed a man."
Selling drugs, she said while looking directly at Macci, "not only cost Mr. Williams his life, but it's costing you your freedom."