A former U.S. Naval Academy football player was found not guilty Thursday of sexually assaulting a fellow midshipman.
Military judge Col. Daniel Daugherty acquitted Joshua Tate of Nashville, Tenn., of one count of aggravated sexual assault. Tate and two other students were accused of sexually assaulting a female midshipman during an off-campus party in Annapolis, Md., in 2012.
Charges against midshipman Eric Graham were dismissed earlier this year after a military judge threw out a key piece of evidence against him. The evidence — a statement to Naval Criminal Investigative Service (NCIS) — was deemed inadmissible because he made it without being read his Miranda Rights.
Charges were also dismissed against one other former football player late in 2013.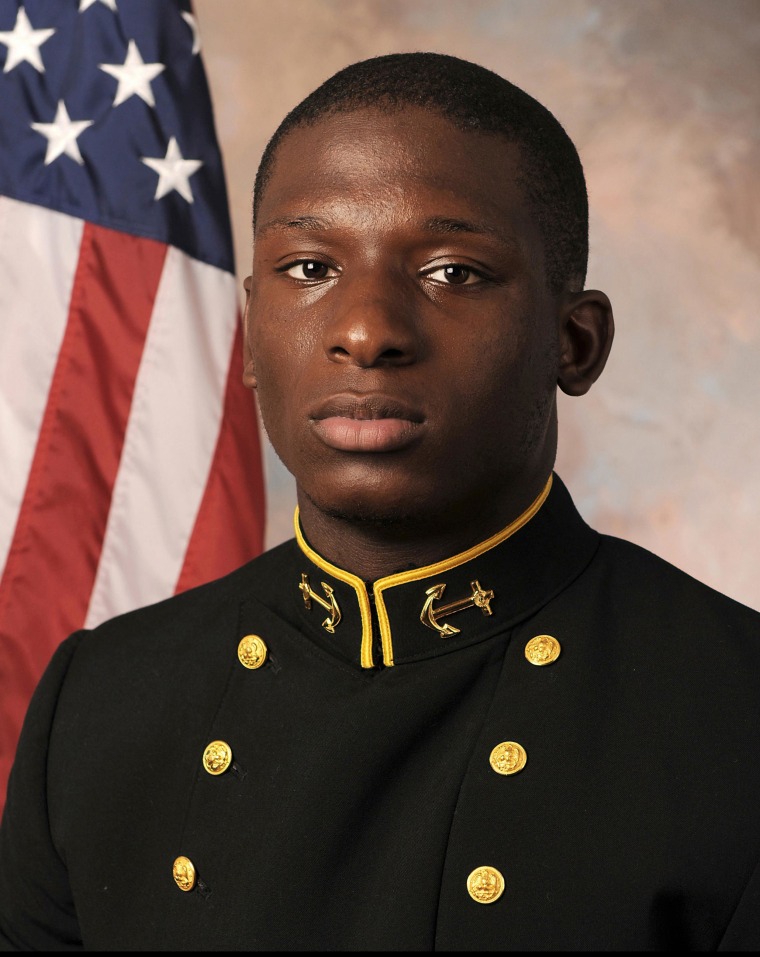 Tate is the only one of the three men whose case went before a military court martial. He chose to be tried by a judge rather than a military jury.
Prosecutors had argued that the woman Tate was accused of assaulting was too drunk to consent to sexual activity. Tate's attorneys disagreed.
An attorney for the female midshipman who accused the men of assault released a statement denouncing the military justice system.
"This case reflects that the military justice system remains badly broken. Like so many survivors of sex crimes in the military, our client was twice victimized: first by her attacker and then by the failed investigation and prosecution of this case," Susan L. Burke said.
—Courtney Kube and Elizabeth Chuck