The father of a LAPD probationary police officer wanted for murder walked his son into Mexico and then lied about it to investigators, federal authorities said Thursday.
Victor Manuel Solis was arrested in Lancaster, California, Thursday and is charged with making a false statement to law enforcement. The charge carries a maximum sentence of five years in prison.
Solis is accused of lying to investigators after his son, 27-year-old Henry Solis, allegedly chased down a man in Pomona and shot him to death on March 13. Henry Solis allegedly got into a fight with Salome Rodriguez at a bar downtown, then "pursued Rodriguez on foot and shot him multiple times," according to a murder warrant filed last week.
Authorities said the elder Solis denied that he accompanied his son into Mexico, but surveillance video shows the two men walking across a pedestrian bridge at the Paso Del Norte border crossing headed toward Juarez on March 14, and the father returning alone.
Victor Solis told investigators that he got a phone call from his son after the shooting, but said his son told him he had five days of vacation and wanted to spend it in El Paso, Texas, and Victor Solis drove him there and dropped him at a bus station, according to the criminal complaint.
Victor Solis allegedly told the FBI agent that while he crossed the bridge into Juarez and later returned, his son was not with him.
LAPD Chief Charlie Beck last week fired Henry Solis and said he had "dishonored this police department, your country and your service to the country and your family."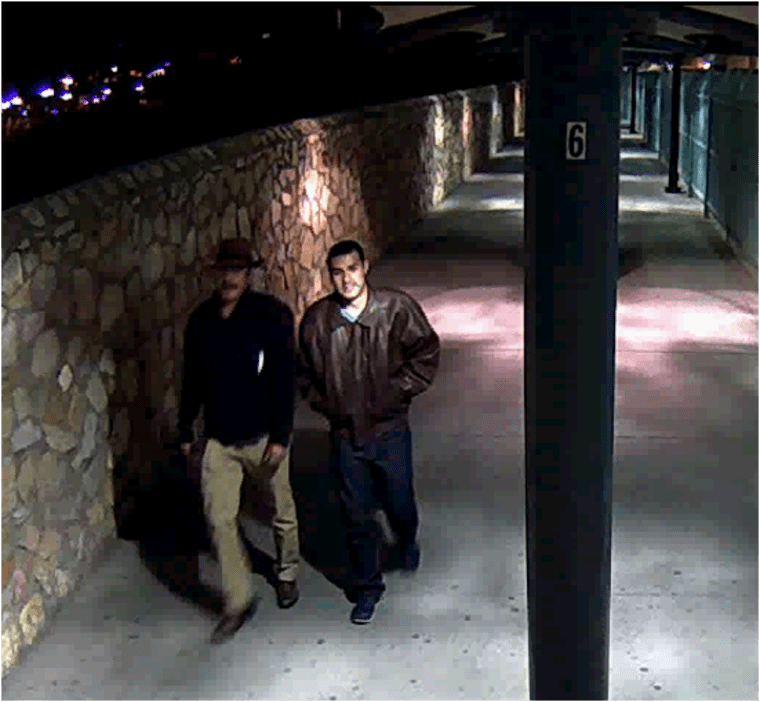 IN-DEPTH
— Andrew Blankstein and Phil Helsel