An heiress to the Seagram liquor fortune who belongs to a self-help group accused of sex-trafficking pleaded not guilty in a Brooklyn federal courtroom Tuesday to charges of running a criminal enterprise, and was released on a $100 million bond.
Clare Bronfman, 39-year-old daughter of late Seagram CEO Edgar Bronfman, was charged with money laundering and identity theft as part of her support for NXIVM. The group garnered headlines for an initiation ritual that includes branding, its attempts to recruit celebrities and accusations by prosecutors that members were turned into sex slaves for leader Keith Raniere.
Prosecutors argued that Bronfman, who has assets of $100 million, including property in New York, Fiji and California, as well as a trust worth $100 million, is a flight risk. She will be on house arrest until a hearing Friday to determine how her bond will be secured, and will be monitored electronically. She is not allowed to speak to anyone associated with Nxivm before Friday.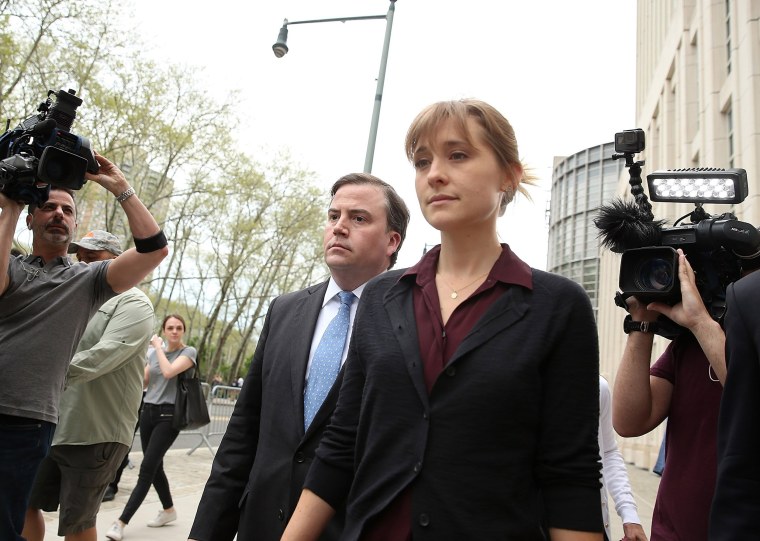 After the defense objected to the restriction on her communications, Judge Nicholas Garaufis said, "Does she have Netflix?"
On Tuesday authorities in upstate New York also arrested and charged former NXIVM bookkeeper Kathy Russell, NXIVM president Nancy Salzman and her daughter Lauren Salzman, who served on NXIVM's executive board, according to court documents. All three pleaded not guilty in Albany to charges related to running a criminal enterprise and were released on much smaller bonds.
Indictments unsealed Tuesday also added 10 counts of racketeering to the sex trafficking charges already pending against Raniere and "Smallville" actress Allison Mack, who prosecutors say helped Raniere recruit sex slaves.
Lauren Salzman is charged with conspiring to commit wire fraud, forced labor, extortion, labor trafficking, along with other charges.
According to court documents, Bronfman allegedly committed identity theft of at least two women and illegally brought another woman into the country.
Bronfman's lawyer Susan Necheles denied the allegations in a statement.
"Clare Bronfman did nothing wrong. NXIVM was not a criminal enterprise but instead was an organization that helped thousands of people," she said. "The charges against Clare are the result of government overreaching and charging an individual with crimes just because the government disagrees with some beliefs taught by Nxivm and held by Clare. This is not how things should be done in America. We are confident that Clare will be exonerated. "
Federal prosecutors, who have been investigating the Albany-based NXIVM and its founder Raniere for sex-trafficking and other crimes, arrested Raniere in March in Mexico. They allege female followers were coerced into having sex with him and had their skin branded with his initials. The "pyramid-structured" group has attracted celebrities and wealthy people, including Bronfman and Mack.
Mack pleaded not guilty to federal charges of sex trafficking and conspiracy to commit forced labor last month. Raniere's lawyers also denied the allegations, adding that the 57-year-old was being persecuted by the "morality police."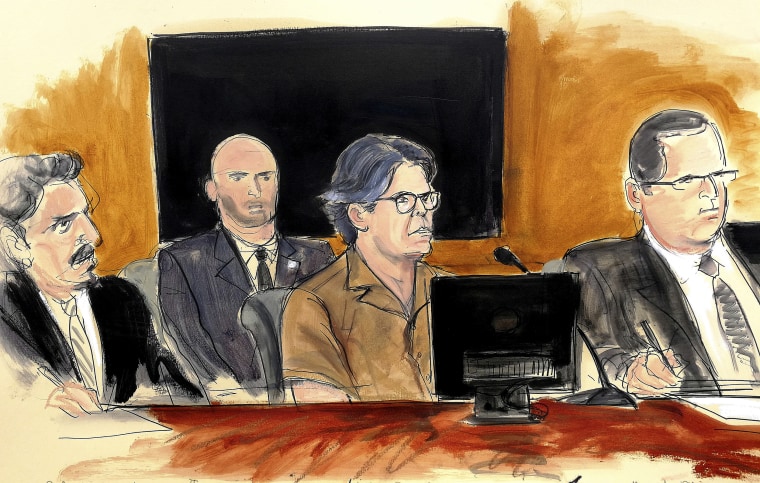 Raniere's trial is scheduled to start Oct. 1.
In 2017, Bronfman defended Raniere and NXIVM, calling him "a man dedicated to the betterment of the lives of others."
"There have been many defamatory accusations made and I have taken them seriously," she said. "Determining the truth is extremely important to me, and I can say firmly that neither NXIVM nor Keith have abused or coerced anyone."