Five New York doctors were charged Thursday with running illegal prescription drug mills that flooded the state with more than 8.5 million oxycodone pills.
The opioid pills resulted in the deaths of several people and multiple overdoses, according to Manhattan federal prosecutors.
"We are in the middle of an opioid epidemic of epic proportions," Geoffrey Berman, the U.S. Attorney for the Southern District of New York, said at a news conference. "These doctors were drug dealers in white coats...They did it for a very specific reason: greed."
One of them, Dr. Dante Cubangbang, dished out 4.6 million oxycodone pills in the past six years, making him the most prolific prescriber of oxycodone in New York state, authorities said.
Cubangbang operated out of a pain clinic in Queens that prescribed a total of 6.2 million oxycodone pills, amounting to 180 kilograms of pure oxycodone, in the past six years and generated $5.7 million in patient fees over the last three, court papers say.
Cubangbang was hauling in so much cash that he used a money counter at the end of the day, said Drug Enforcement Administration Special Agent-in-Charge Jamie Hunt. Hunt, who is retiring on Oct. 24 after 35 years on the job, likened Cubangbang to a bank robber.
In May 2015, the state Health Department's Office of Professional Medical Conduct placed Cubangbang on probation for failing to maintain accurate records and neglecting to check patients' medical histories, particularly any past opiate treatment. He was charged with five counts of violating that probation in March 2018, according to the state Health Department.
Federal prosecutors also charged three of Cubangbang's associates: nurse John Gargan, office manager Michael Kellerman and "crew chief" Loran Piquant who allegedly bought pills for resale.
Gargan prescribed 1.6 million oxycodone pills, court papers say.
Despite the volume, Kellerman was allegedly caught on tape telling Gargan in August 2018 that he wasn't scheduling enough patients given New York City's population of legal residents and undocumented immigrants.
"There's no reason not to have patients," Kellerman said, according to court papers. "Ten million documented people living in New York City and another 2, 3, maybe 4 million undocumented...Are you telling me you cannot...get the people to come over here?"
Dr. Carl Anderson distributed nearly a million oxycodone pills since 2006 from his office and home in Staten Island, according to prosecutors working out of the Southern District of New York in Manhattan.
"Anderson often saw those purported patients, some of whom displayed visible signs of drug addiction, without appointments, in the middle of the night — sometimes at 3:00 or 4:00 in the morning — and required that they pay hundreds of dollars in cash for each prescription," court papers say.
Federal prosecutors also charged Arthur Grande, described as a street dealer who is suspected of obtaining mass quantities of pills from Anderson and distributing them on the street.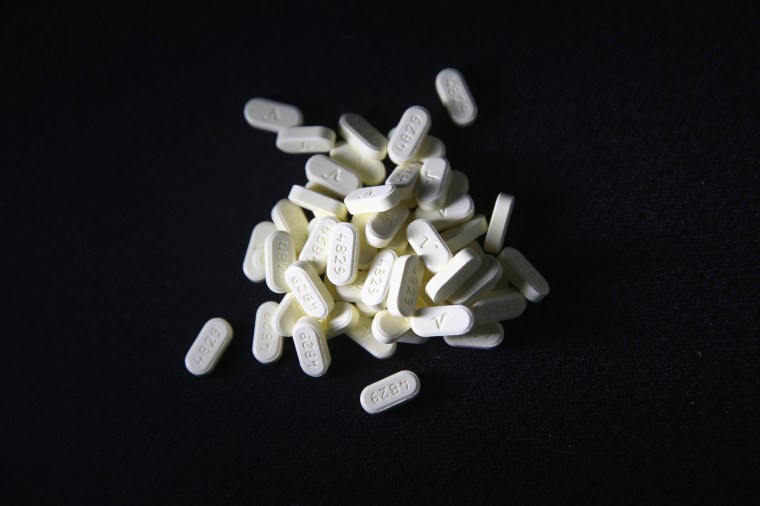 Anthony Pietropinto, a Manhattan psychiatrist who has written three books about male sexuality, prescribed thousands of pills from his office on posh Fifth Avenue, leading to at least one overdose death, court papers say.
Between October 2013 and May 2018, he allegedly prescribed more than 12,000 pills for just one patient.
Despite charging $50 to $100 per visit in cash, Pietropinto filed for bankruptcy in 2015, court papers say.
Nadem Sayegh, an endocrinologist with offices in the Bronx and Westchester, prescribed more than 50,000 oxycodone pills. In return, he received more than $100,000 in cash payments from patients, an "all-expenses paid trip to Puerto Rico, cruises, and luxury gifts such as high-end whisky and expensive meals," according to court papers.
An attorney for Sayegh did not return a request for comment.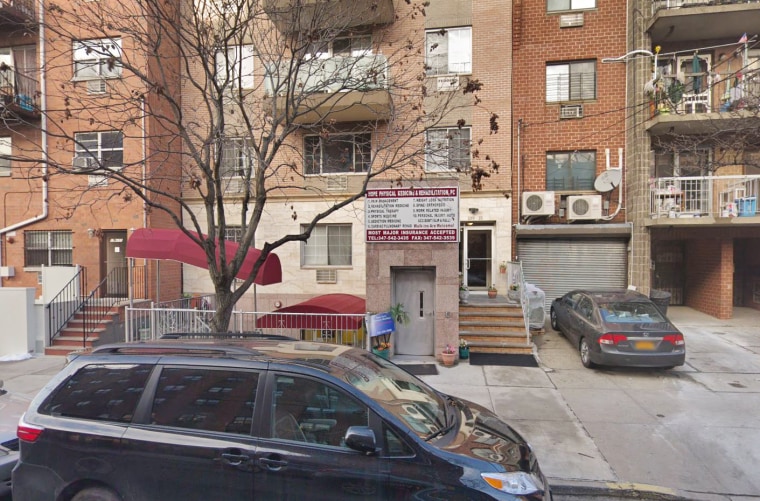 Dr. Nkanga Nkanga, a Staten Island physician, was charged with distributing more than 500,000 oxycodone pills, as well as thousands of other controlled substances, including buprenorphine and alprazolam.
Court papers say Nkanga often saw his patients for less than 10 minutes and didn't perform physical exams or ask them if they were in pain.
During one visit, Nkanga "fell asleep in the examination room while writing prescriptions," according to court papers.
Investigators also swept up in the probe a pharmacist identified as Marc Klein.
Klein distributed nearly 10,000 oxycodone pills out of his pharmacy in White Plains. He received in return cash payments, free meals and an all-expense-paid vacation to Atlantic City, according to court papers.
When confronted by a former pharmacist about the large quantities of pills he was prescribing, Klein said he and his employees could be called "licensed drug dealers," according to court papers.
"Oxy pays the bills around here," he added, court papers say.