The leader of a secretive New York group who allegedly coerced female followers into having sex with him and had their skin branded with his own initials has been arrested at a luxury beach condo in Mexico.
Keith Raniere of Albany, 57, has been charged with sex trafficking, sex trafficking conspiracy and forced labor conspiracy for allegedly enslaving members of the Nxivm community, an organization he founded as a self-help group.
In a criminal complaint, federal prosecutors in the Eastern District of New York say he would charge his followers up to $5,000 per session for courses in personal and professional development, and then when they were in debt, take their possessions as collateral. The complaint says that when women turned over collateral, which could include compromising pictures and damaging personal information, they would become "slaves."
The prosecutors' detention request refers to "over fifty female slaves," and said he enjoyed the backing of wealthy individuals.
Raniere, also known as "Vanguard," allegedly taught his followers that men needed multiple sexual partners while women should be monogamous. According to the court filing, he maintained a rotating group of 15 to 20 women with whom he had sex. In the New York Times and Vanity Fair, former participants in Raniere's development programs alleged that the organization is a "cult."
The criminal complaint includes pictures of the brands that would allegedly be burned into the skin of followers at "branding" ceremonies that marked their formal initiation. The brands are variations on Raniere's initials, KR.
"Keith Raniere created a secret society of women whom he had sex with and branded with his initials, coercing them with the threat of releasing their highly personal information and taking their assets," stated U.S. Attorney Richard Donoghue. "This office and our law enforcement partners are committed to the prosecution of those who break the law by preying upon and violating members of our community."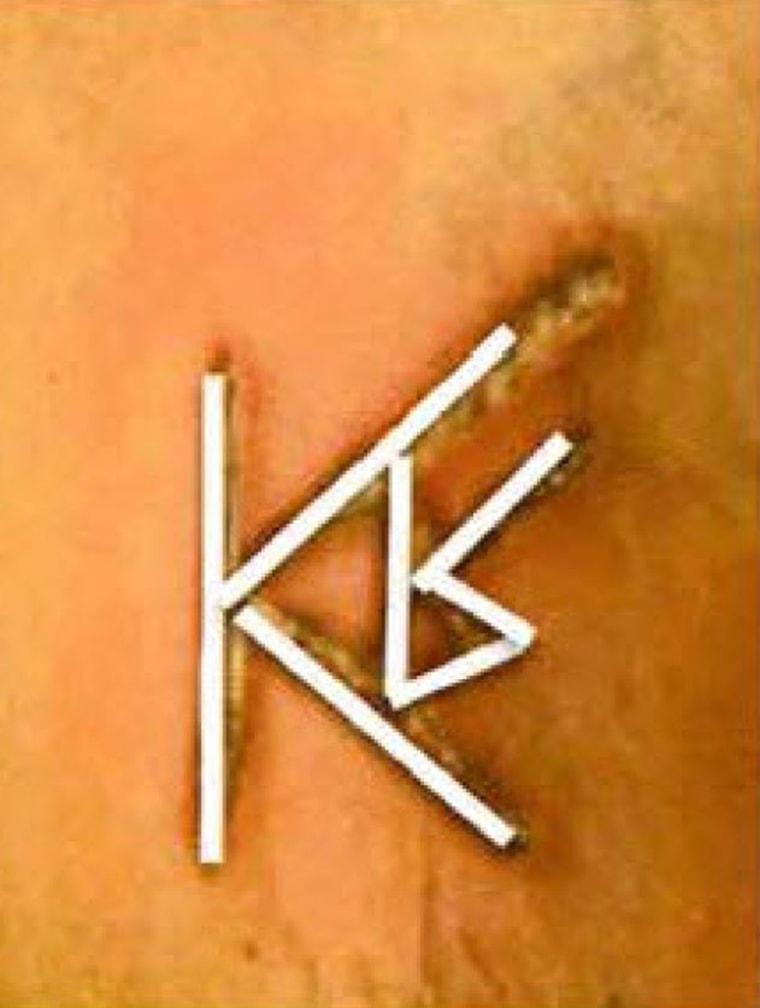 William Sweeney, FBI assistant director-in-charge, said Raniere "displayed a disgusting abuse of power … to denigrate and manipulate women he considered his sex slaves … with the cooperation of other women operating within this unorthodox pyramid scheme."
According to the complaint, Raniere founded various self-help groups over the past 20 years under his umbrella group, Nxivm. Based in Albany, Nxivm operated centers in the U.S., Mexico and Canada.
Participants, known as Nxians, paid thousands of dollars for courses and were encouraged to recruit others to join in order to rise in the group. Prosecutors allege that the organization has features of a pyramid scheme.
The detention request alleges that Raniere "has a decades' long history of abusing women and girls" and had "repeated sexual encounters with multiple teenage girls in the mid-to-late 1980s and early 1990s."
According to the complaint, in 2015 Raniere created a secret society of "slaves" and "masters" within Nxivm called "DOS," also known as "Lord/Master of the Obedient Female Companions" or "The Vow." It alleges that female "slaves" in DOS were expected to recruit slaves of their own — thus becoming masters themselves — who in turn owed service not only to their own masters but also to masters above them in the DOS pyramid.
Raniere stood alone at the top of the pyramid, according to prosecutors. Other than Raniere, all members of DOS were women.
On his company website, Raniere's bio said that he "holds many titles to his name — scientist, mathematician, philosopher, entrepreneur, educator, investor and author — but perhaps the most poignant among them is that of humanitarian."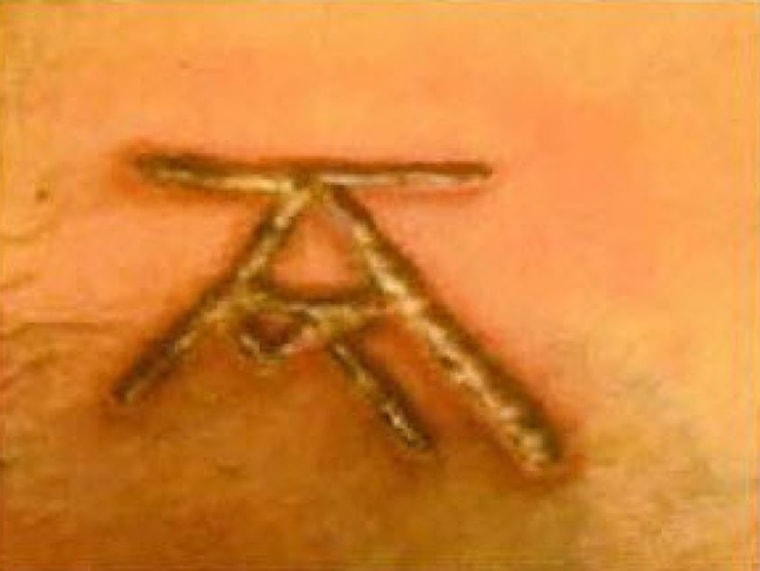 Raniere was deported to Texas by Mexican authorities after he was found in a luxury villa in Puerto Vallarta on Sunday. The detention request says that women who were with Raniere chased the car that took him away from the villa. He is expected to appear in federal court in Dallas Tuesday for his arraignment. Prosecutors in New York want to keep Raniere detained since he has recently been out of the country.
"Through his connections and followers, [Raniere] has access to millions of dollars and a private island," said the detention request.
In an undated letter to members of his Executive Success Programs, Raniere has denied previously published allegations about his group. He said that "there is no merit to the allegations that we are abusing, coercing or harming individuals. These allegations are most disturbing to me as non-violence is one of my most important values."