Fernando Bermudez — convicted of murder in 1992 but unwavering in his innocence — was incarcerated for almost two decades in New York's notorious Sing Sing Correctional Facility.
But five witnesses to a fatal Manhattan nightclub shooting eventually recanted their testimonies in which they had pointed to Bermudez as the triggerman. And in 2009, after 11 exhaustive appeals, a judge agreed Bermudez should be fully exonerated.
"This court wishes to express its profound regret over the past 18 years," New York State Supreme Court Justice John Cataldo told Bermudez at the time. The weight of the moment caused Bermudez to slump into his attorney's arms.
"I hope for you a better future," Cataldo added.
Under New York state law, that future meant that the father of three would be entitled to financial restitution for being wrongfully convicted and imprisoned.
But what he wasn't expecting was a convoluted process to claim the money: It wasn't until last November — another five years later — when the now-46-year-old agreed to a record $4.75 million settlement from the state as part of a compensation crusade that continues today.
Bermudez's struggle to be paid after being declared innocent is shared by other wrongfully convicted Americans, many of whom find themselves challenged by claims boards and shackled by legal formalities — and that's if their state even allows them to collect any amount at all, criminal justice experts and attorneys told NBC News.
Bermudez has made it his mission to advocate on behalf of others who want restitution for a life derailed.
"How much is a man's or woman's life worth?" he asked recently. "To miss all the milestones, to lose anything that other people take for granted, what does that add up to when they should have never been taken in the first place?"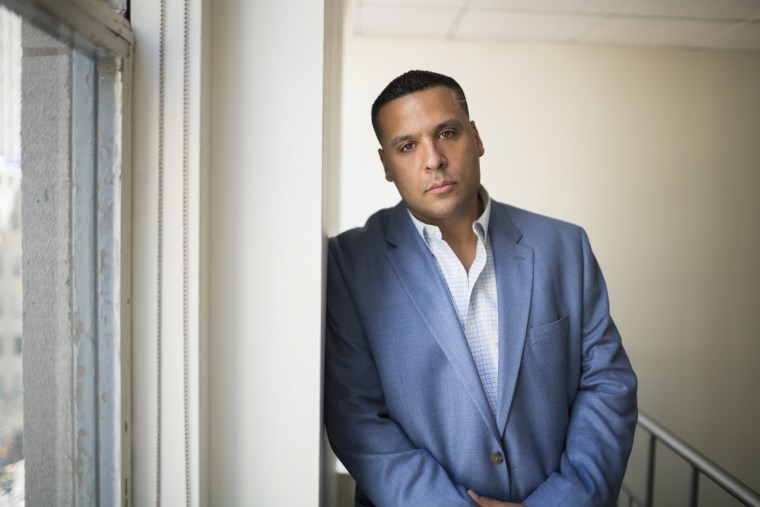 Why Compensation Varies
Fifteen years ago, the wrongly convicted were guaranteed compensation in only 14 states, Washington, D.C., and at the federal level.
Now, 30 states have compensation statutes, suggesting a growing concern for such wrongs to be righted, advocates say.
But each system presents a patchwork of requirements for the exonerated to prove that they are owed that money — with vastly different payouts from one state to the next, according to the nonprofit litigation organization the Innocence Project, which tracks such laws.
For instance, New York has no maximum compensation award, although a claimant cannot collect if he or she is shown to have brought the initial conviction onto themselves. Oklahoma pays out no more than $175,000 and the claimant must not have pleaded guilty.
Missouri doles out the equivalent of $50 per day of post-conviction incarceration, California pays $100 per day and Florida provides $50,000 per year behind bars.
Texas is one of the more generous states: It pays $80,000 a year plus an annuity, reintegration financial assistance, attorney's fees, lost wages, counseling expenses for up to a year, state health insurance and tuition aid to any public university in the state.
The extra assistance — on top of money — is especially beneficial because prisoners suffer poor health care and living conditions, stress and lowered life expectancy, said Samuel Gross, a University of Michigan professor of law and editor of the National Registry of Exonerations.
Reintegration into a world where many ex-cons have no real education makes finding a job and stability even more difficult, he added.
"As a society, we still have a moral obligation to help prisoners who shouldn't have been in prison to begin with," Gross said.
Qualifying Can Be Difficult
This chasm in compensation has been glaring in recent cases.
Louisiana man Glenn Ford, who was falsely accused in a 1983 robbery and murder, was denied any compensation last month after almost 30 years on death row. A judge ruled that he still could have prevented the crime because he knew the initial robbery was going to occur. That has left Ford, who his lawyers say was diagnosed with stage-four lung cancer, in an all-too familiar place: appeals court.
In a different scenario last month, wrongly imprisoned Ricky Jackson was granted about $2 million after serving 39 years in an Ohio prison for a 1975 murder of a Cleveland-area money order salesman. At the time of Jackson's release last November, he served the most number of days — 14,178 — in a U.S. prison for someone who was later found to be innocent, according to the National Registry of Exonerations.
He had been locked up at age 18, and was exonerated after a witness recanted, finally becoming a free man at 58.
The Ohio Court of Claims awarded Jackson about $2 million based on the state's payment formula of $40,330 per year, adjusted for inflation, as well as lost wages. The first $1 million was a down payment, after a 2012 state law requires a wrongfully imprisoned person to receive 50 percent of the money owed in an expedited manner, said Mark Godsey, director of the Ohio Innocence Project, which helped to free Jackson and two co-defendants who were also wrongly accused.
"It's very, very difficult to qualify" for compensation, said Godsey, a professor at the University of Cincinnati College of Law.
"You say $50,000 a year and lost wages is no way near making up for missing almost 40 years of your life, but there are states with no compensation at all," he added. "Besides, do you think states want to pay $1 million a year? They're broke."
About 1,577 wrongfully accused inmates have been released since 1989 in the United States, thanks in part to the rise in DNA testing and more justice units dedicated to determining cases of innocence, according to the National Registry of Exonerations. Figures on exoneration compensation, however, can be difficult to track.
Of the 329 exoneration cases reviewed by the Innocence Project and hinging on DNA evidence, 72 percent involved some type of restitution. In addition to getting money from state claim programs, the exonerated can also seek extra compensation through civil lawsuits or in special circumstances by petitioning their state legislators through private compensation bills.
But just because a prisoner is suddenly found innocent doesn't mean collecting is instantaneous. Filing lawsuits can be expensive and require proof of official misconduct on the part of police or prosecutors — a near-impossible burden.
Sometimes, claims are denied on technicalities because the person — although innocent — initially confessed or pleaded guilty, or they were still guilty of other crimes, which factors into the decision-making.
Not to mention some of the prisoners have aged considerably after decades behind bars, and by the time they go through compensation proceedings, they don't have many years left to fight.
That's why it's crucial that an exonerated person's true innocence is established, although that's not always possible, said David LaBahn, president of the Association of Prosecuting Attorneys.
"Just because someone is found wrongly convicted doesn't mean that the individual gets a check," he said, adding that cases can be reversed because of incompetent counsel, juror misconduct or in the case of DNA testing, the evidence not matching.
"This gets more complicated when you get into whether they deserve compensation," he added. "Were they let go because someone else messed up or because they truly didn't do it?"
Finding His Worth
The day Bermudez was released from prison in 2009, he remembers supporters in his predominantly Dominican neighborhood of Washington Heights banging pots and pans and chanting in Spanish, "Freedom! Truth! Justice!"
It was a far cry from the nearly two decades locked up for a murder he didn't commit.
Bermudez was arrested in the 1991 nightclub killing of a 16-year-old after investigators showed bystanders at the scene mug shots of potential suspects. Bermudez, who was known to police after a marijuana possession arrest, was one of the photos, court documents show.
Police had four witnesses look at the mug shots at the same time — skirting protocol that says witnesses shouldn't do so collectively because they could unfairly influence one another, according to court documents. They all agreed on 21-year-old Bermudez.
But one of the people involved in an earlier fight at the club identified the shooter as "Wool Lou," court documents show.
Bermudez never went by the nickname Lou or matched the suspect's description, and he had no connection with anyone at the scene or the teenage victim, his lawyers would say. Bermudez, who was out with friends that night, had an alibi.
A jury convicted Bermudez of second-degree murder based on the witnesses. There was no physical evidence tying him to the scene, his attorneys said.
"Just because someone is found wrongly convicted doesn't mean that the individual gets a check."
Bermudez's story and attempt to appeal his conviction drew news coverage and interest from attorneys who wanted to help his case.
But prison wore him down. "It felt like I was breathing into a plastic bag around my neck," Bermudez said.
There were moments that gave him hope for a future. His wife, Crystal, first saw him on TV news coverage in 1992. She began writing him from her home in Oklahoma. Eventually, their correspondence blossomed into a relationship. They decided to marry in 1999 while he was still incarcerated.
She believed in his innocence. In 1993, four bystanders and a star witness recanted their testimonies, but attempts to have the conviction overturned went nowhere after one judge determined that it was too unbelievable that five people would choose to renounce their versions of events.
It took another judge on an 11th appeal in 2009 for Bermudez to be declared innocent, in part, because police had allowed the witnesses to view his mug shot together and the prosecution's main witness was found to have lied.
Winning his appeal paved the way for compensation, but Bermudez said he wasn't happy when the state wanted to offer him $2 million last year.
"When it came time to settle my case, they were just offering me a pittance for 18-1/2 years. I just couldn't accept that," he said.
"I lost a chunk of my life. Some of the best years," he added. "It was an insult."
Being able to settle for $4.75 million with the state of New York was a small victory, but the fight continues with a pending federal civil rights lawsuit against the city seeking $30 million.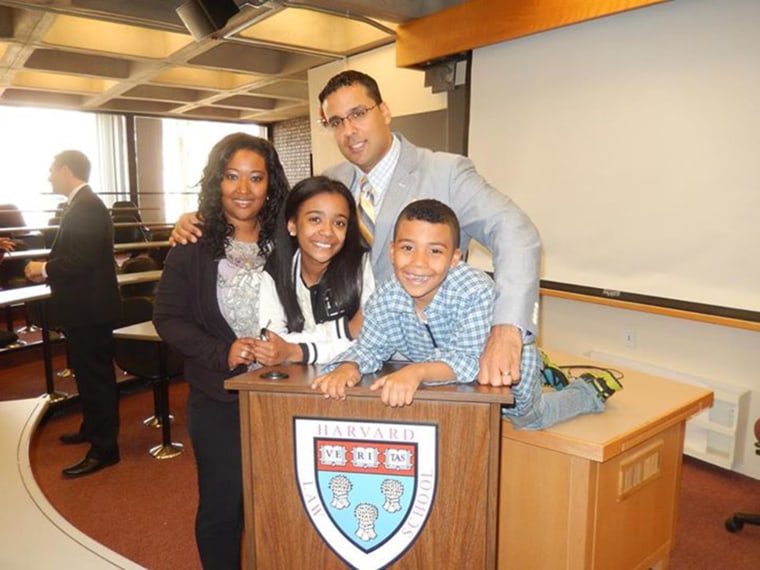 Crystal Bermudez said the money is a small consolation for the years in prison her husband endured — and the daily trauma that still haunts him.
Bermudez was lucky enough to have an emotional safety net in the form of his family and eventually earn a college degree in behavioral sciences because of a Sing Sing program. But he continues to suffer from PTSD.
New surroundings can overwhelm him. Small rooms remind him of his 6-by-9-foot cell.
Last month, the Bermudezes and their children drove from their home in Danbury, Connecticut, to Wake Forest, North Carolina, where they looked to close on a house. During the drive, Bermudez suffered a panic attack.
"It's supposed to be a happy moment," Crystal Bermudez said. "All of a sudden, he feels like he doesn't deserve this. He freaks out. He's like, 'Take me home.'"
But the house they decide on is grand: It sits on 2.2 acres. Seven bedrooms. A home movie theater. It's more than enough for their two youngest children, Fernando, 9, and Carissa, 13, and even their oldest, Chayla, 22, when she comes to visit.
Bermudez says he will use the extra rooms as temporary housing for others who are wrongly convicted and released, and need a place to crash. "It'll be an Innocence House," he said proudly.
The family plans to move in June. Amid this uprooting, Bermudez and his wife made a recent trip to Manhattan to see about resizing his wedding band — one of the many things in his life that got put off. At first, he declined, thinking the cost is too much.
But after leaving the jeweler, his wife looked at him during lunch and decided they would go back.
"You sure?" he asked.
She responded firmly: "You're worth it."