A pregnant Indiana woman who died from a fatal gunshot to the head last week "didn't have an enemy in the world," her husband says.
Davey Blackburn, a pastor, was at the gym last Tuesday when his wife Amanda, 28, was shot in their Indianapolis home, according to a statement from Blackburn's church. Their 15-month-old son, Weston, was in his crib at the time but was not harmed.
"I think the most confusing things in life are when it seems like bad things happen to good people," Blackburn told NBC News in an interview Tuesday. "Amanda didn't have an enemy in the world. Not one. We don't get it. We're confused and we're distraught."
Related: Pastor's Pregnant Wife Killed in Indianapolis Home Invasion
Police say Amanda was shot during a home invasion and have released surveillance video of a suspect. There were no signs of forced entry.
"We want to find whoever did this," Blackburn said. "It's such a conundrum. In our hearts, we want justice."
But Amanda — who was deeply religious — would want those grieving her to forgive her killer, he said.
"She lived her life to see people who were the unforgivable be forgiven," he said.
Related: Suspect in Slaying of Indianapolis Pastor's Wife Was Seen on Video: Cops
His wife's best qualities — her blue eyes and sparkly smile — live in on their toddler Weston, Blackburn said.
"Every time I think about Weston growing up without his mom, that's probably the thing that hurts the most," he said. "It's hard to think about that because she was such a perfect mom, and she instilled so much in him in just the 15 months that she had him."
"The most important thing to Amanda would have been and would be that through all of this, that he grows up loving Jesus and loving people the way she did," he added. "My worst fear would be that he would look at this tragedy and as he begins to process through it, he would become angry at God."
The couple had not yet found out the gender of their unborn baby, but felt "sure" it was a girl, he said. They were going to name the baby Everett, and while they hadn't decided on a middle name, Blackburn wanted it to be Grace — Amanda's middle name.
Related:Indianapolis Pastor Thanks Supporters After Wife Slain in Home Invasion
"She wanted to be able to raise a daughter without drama," he said. "That's who she was. She was drama-less. Things didn't get to her."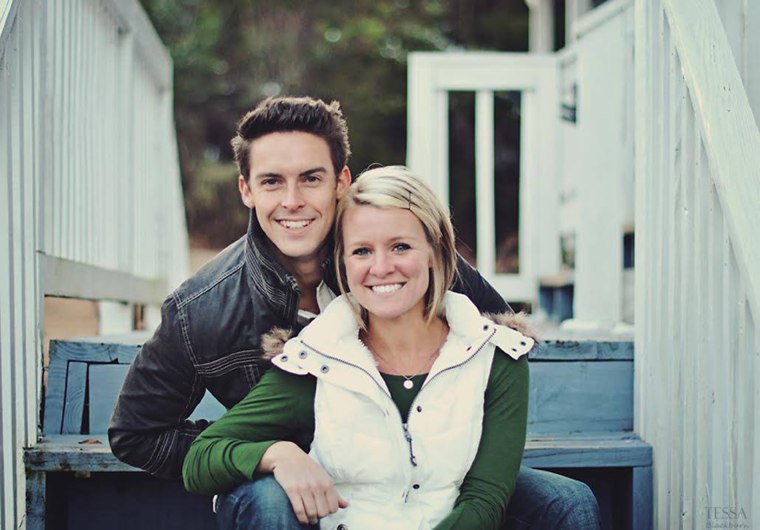 Amanda's faith kept her grounded, he said. She wrote in a journal every day, often writing out hymns, prayers and her gratitude for the Lord.
Blackburn read aloud her final journal entry, written last Monday morning, in which Amanda expressed joy about the church service the day before.
"What an amazing Sunday yesterday. It truly filled my heart to see so many people in your church, Jesus, learning, growing and meeting you and taking the next steps. Thank you for letting me see all of this with my own eyes. I love you, Lord," it said.
Blackburn said his church community, family, friends and neighbors have supported him in his grief.
"Our neighborhood has always been very safe," he said. "This is why it's so shocking to us and to the entire neighborhood."
Amanda's death has been a test of faith for Blackburn.
"It shakes you a little bit. It makes you go, 'Man, do I really believe this stuff?' And I can honestly say through all of it, we do."