A man accused with his family of gunning down the mother of his child and seven members of her family on their Ohio marijuana farm sought custody of his daughter just six days after the killings.
Edward "Jake" Wagner, 26, was arrested Tuesday in the murders of his ex-girlfriend, Hanna Rhoden, and seven members of her family. His father, George "Billy" Wagner III, 47; mother, Angela, 48; and older brother, George Wagner IV, 27; are also charged in the April 22, 2016, killing spree.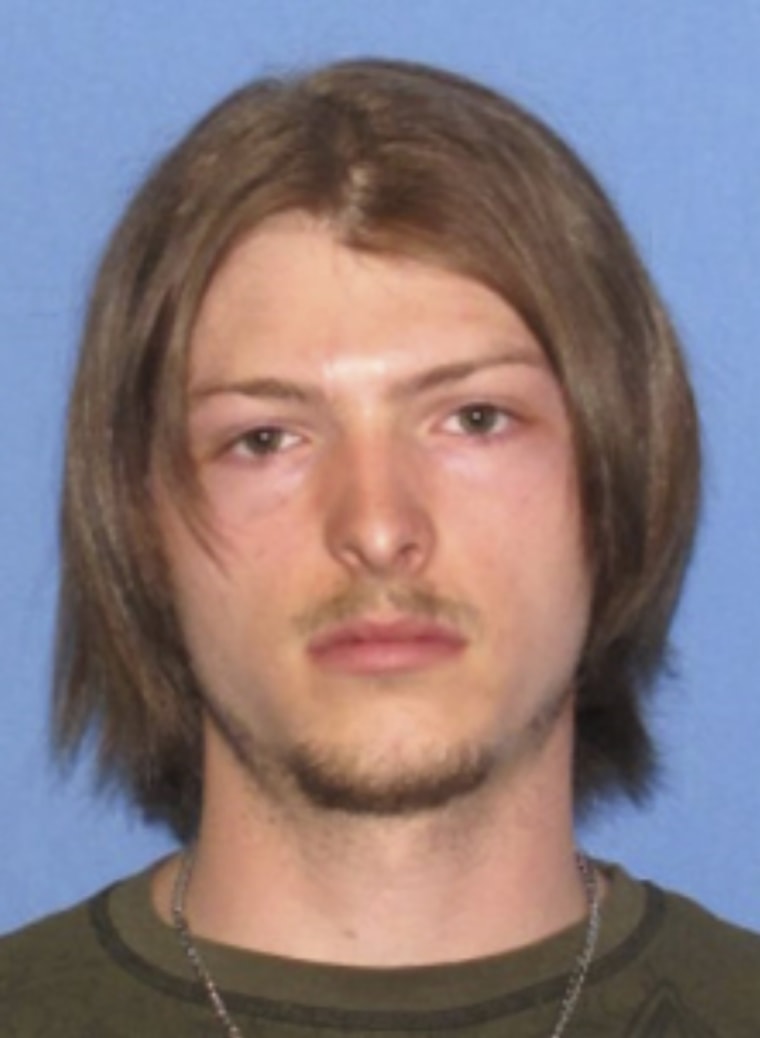 All four are charged with eight counts of aggravated murders and potentially face the death penalty if convicted.
In announcing the charges, Ohio State Attorney General Mike DeWine said the massacre stemmed from an acrimonious custody dispute between Jake Wagner and Rhoden, over their then 2-year-old daughter, Sophia.
The body of 19-year-old Hanna Rhoden was found shot twice in the head. She was lying in her bed next to her youngest daughter, Kylie, who had been born just five days earlier, and who was unharmed.
A paternity test later showed that Wagner was not the father of the infant.
Court papers say the Wagners went to different homes on the Rhodens' farm in Pike County, about 90 miles east of Cincinnati, executing Hanna and seven other Rhoden family members — whose ages ranged from 16 to 44. The Wagners had used their familiarity with the properties from previous visits to circumvent security systems, the attorney general said.
"It is our belief that the suspects used this knowledge to meticulously plan these horrendous, cold-blooded murders," DeWine said Tuesday.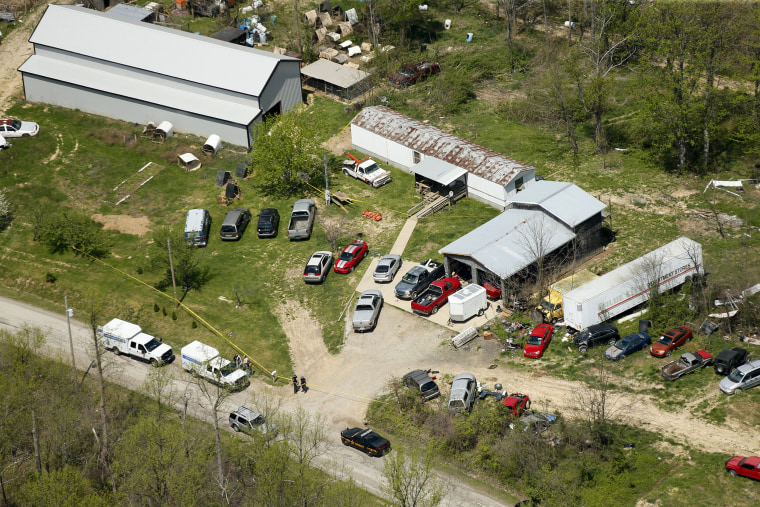 Sophia had been at the Wagners' home at the time, as per a pre-existing custody arrangement.
A Rhoden relative told NBC affiliate WLWT-TV that Jake Wagner attempted unsuccessfully to convince Hanna to sign over her custody rights to Sophia a few weeks before the murders.
The network obtained court documents that showed Jake Wagner went to court six days after the murders in an effort to gain full custody. In his affidavit, he said the couple had been together from 2013 to 2015, but that Rhoden broke up with him because he was working too hard and couldn't make enough time for her.
He was granted temporary custody of Sophia on May 4, 2016, in what the judge said was the "best interests of the child."
Sophia's great-grandfather, Leonard Manley told the Cincinnati Enquirer earlier this week that the now-5-year-old girl is safe and currently in state custody in a neighboring county.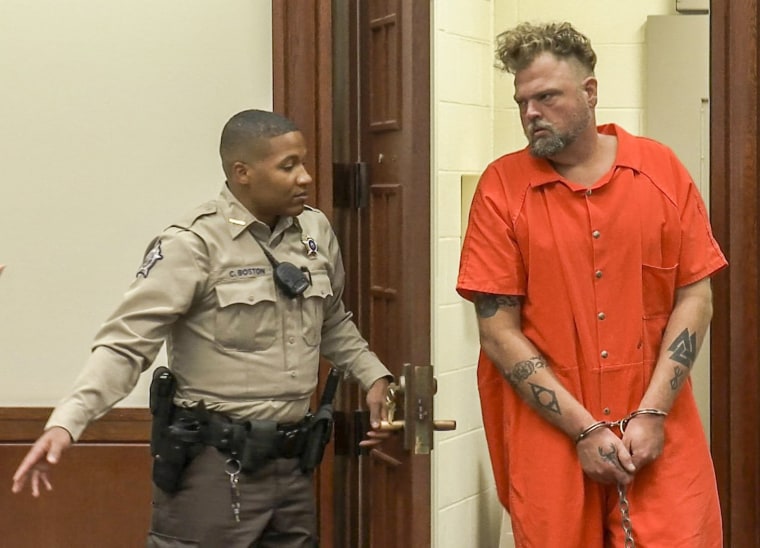 Jake Wagner was scheduled to be arraigned in a Franklin County court Friday afternoon, but the hearing was cancelled after the presiding judge called in sick and it has yet to be rescheduled.
On Thursday, Jake Wagner's maternal and paternal grandmothers were arraigned in a Pike County courtroom for allegedly covering up their family's connection to the murders.
Fredericka Wagner, 76, who is charged with perjury and obstructing justice, had bail set at $100,000, while Rita Newcomb, 65, is charged with forgery, as well as perjury and obstructing justice with bail set at $50,000.
Special Prosecutor Angie Canepa told the court that a confidential informant told them of a meeting at Wagner's home with her family members that included talk of "taking revenge" on a special agent, DeWine and Pike County Sheriff Charles Reader if arrests were made, The Chillicothe Gazette reported.
Both women pled not guilty to the charges.