Jeffrey Epstein's former cellmate was cleared of any wrongdoing in the incident that left Epstein semiconscious in his cell three weeks before his death, according to the cellmate's lawyer and a source familiar with the matter.
The disclosure amounts to the strongest indication to date that Epstein tried to take his own life on July 23 — and deepens the mystery over why he was removed from suicide watch in the days before his death.
Epstein, the disgraced financier who was facing federal sex-trafficking charges, was placed under suicide watch after he was found in a fetal position with marks around his neck inside the cell he was sharing with Nicholas Tartaglione, a former upstate New York police officer facing quadruple murder charges.
The incident at Manhattan's Metropolitan Correctional Center (MCC) was being investigated as a possible suicide attempt, assault or ruse by Epstein to get himself transferred to a different facility after he was denied bail on the sex-trafficking charges, officials said at the time.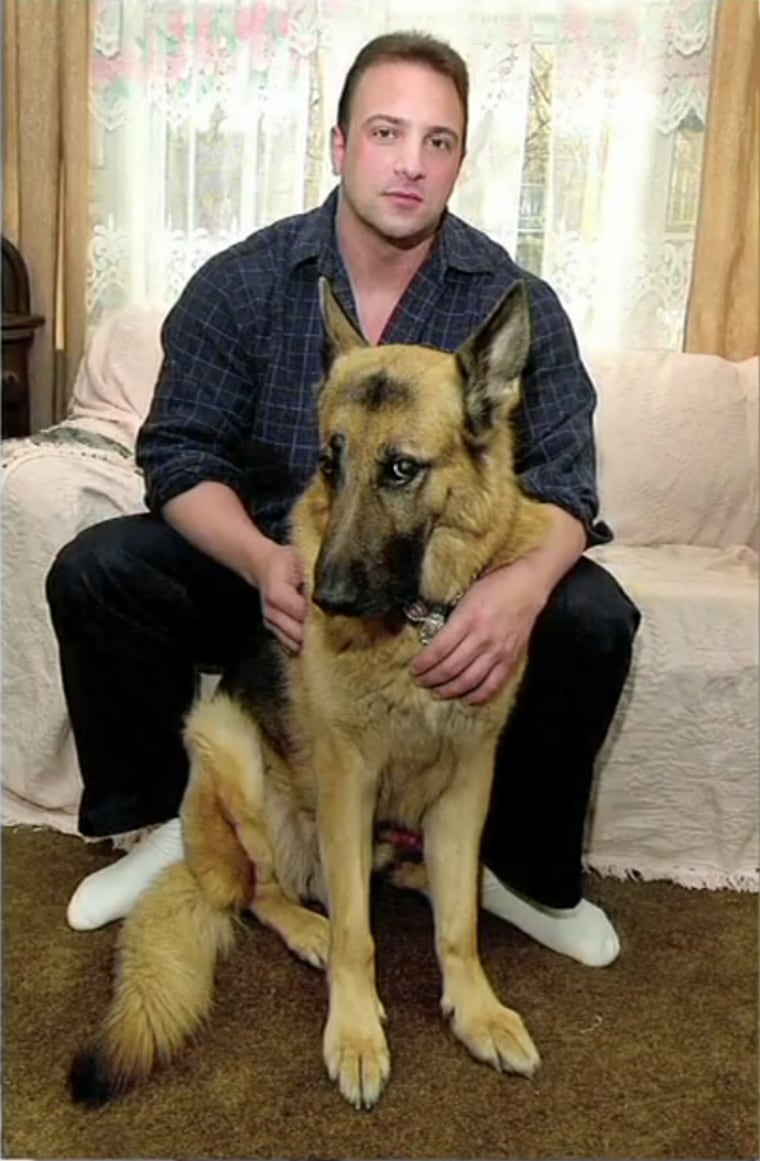 But Tartaglione's lawyer Bruce Barket told NBC News that the day before Epstein's death, officials at the MCC informed him in an email that the internal investigation had concluded and his client would face no charges or internal discipline.
"We've always maintained Nick did nothing wrong and that's clearly been borne out here by the jail itself," Barket said.
A person familiar with the case confirmed Barket's account. A spokesperson for the MCC declined comment.
Federal prison officials have released no information on the July 23 incident. Prison experts said the decision to take Epstein off suicide watch, where he would have been placed in a special cell and observed on a round-the-clock basis, would have been more appropriate if the incident was determined to be an assault as opposed to an attempt on his own life.
"What this means is that whatever happened to Epstein was inflicted on himself," said Cameron Lindsay, a former warden at four federal facilities. "It looks like a pretty straightforward case of someone who wanted to die."
Lindsay said the "prudent, safe decision" would have been to keep him on suicide watch.
"Gosh, if I were him I'd want to be dead and I'm sure there are a multitude of people that would have wanted him to be dead," Lindsay said. "It's corrections 101."
Epstein, 66, died last Saturday in an apparent suicide inside his cell in a special housing unit where he was supposed to be checked every 30 minutes.
The death has brought increased scrutiny on the federal prison system, with lawmakers demanding answers on how a high-profile inmate facing up to 45 years in prison could be left alone after a previous incident that raised questions about his emotional state.
The FBI and the Justice Department Office of Inspector General are investigating the circumstances of Epstein's death at the MCC.
The judge overseeing the federal sex trafficking case asked for details of the incident after the MCC's warden filed legal papers to officially inform the court of Epstein's death.
"One open question, among others, is whether the investigations referenced in your letter will include the incident at MCC involving Mr. Epstein on or about July 23, 2019," Judge Richard Berman wrote in his response dated Aug. 12.
"To my knowledge, it has never been definitively explained what the BOP concluded about that incident."
The warden, who has since been reassigned from the facility, responded the same day but offered no new information.
"I can confirm that, although an internal investigation was completed regarding the July 23, 2019 incident, the current investigations by the FBI and OIG will include this incident as well," wrote the warden, Lamine N'Diaye.
"Accordingly, I cannot divulge any information about the prior investigation at this time."