Kentucky taxpayers still owe about $225,000 in legal fees to couples who sued a county clerk for refusing to issue marriage licenses due to her disapproval of same-sex marriage, a federal judge said.
U.S. District Judge David Bunning had previously ruled in the couples' favor, and reaffirmed his ruling by denying Republican Gov. Matt Bevin's request to reconsider, The Lexington Herald Leader reported. Bevin fell "woefully short" of convincing him, Bunning wrote in a sharply worded opinion Monday.
The case involves Rowan County Clerk Kim Davis, who became a hero to some religious conservatives in 2015 after spending five days in jail for defying a court order to issue same-sex marriage licenses.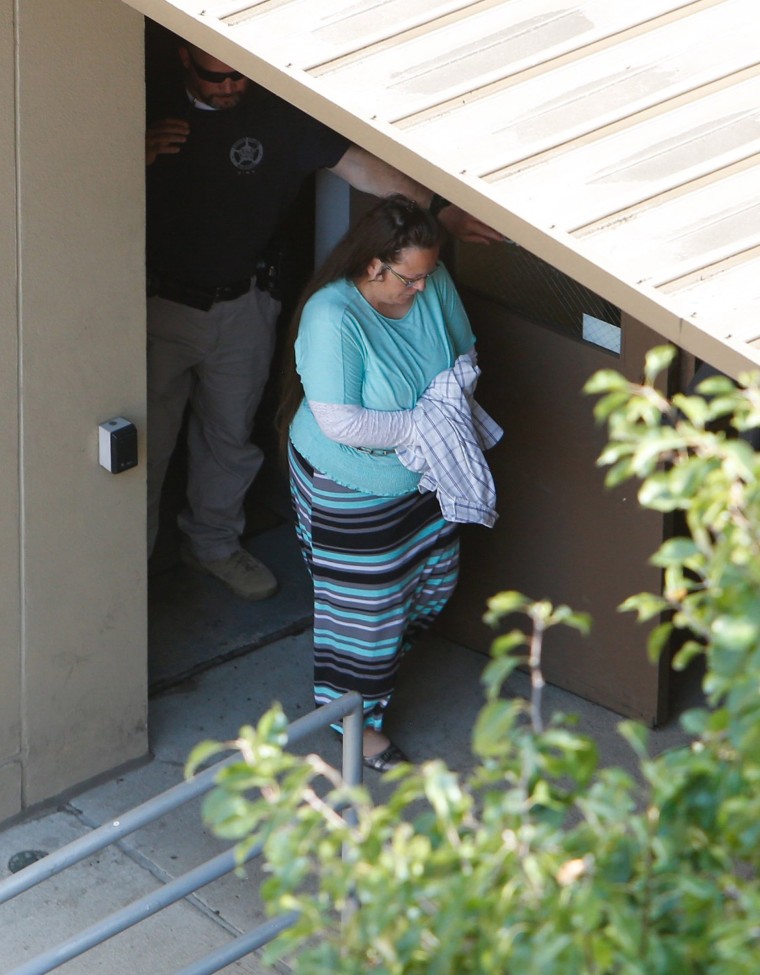 Bunning ruled in July that the state of Kentucky, not Davis herself, must pay the couples who were denied marriage licenses by Davis while she protested Obergefell v. Hodges, the U.S. Supreme Court's June 2015 decision to legalize same-sex marriage across the country.
Rowan County is not responsible for paying the legal fees and court costs to the couples because the county's fiscal court had no influence over Davis' actions, Bunning wrote in his opinion. The clerk's authority to issue marriage licenses, however, was granted to her by Kentucky's state government.
During her protest, Davis said taking part in the marriage of gays and lesbians by signing their marriage licenses would violate her Apostolic Christian beliefs. At the time, she was supported by former Arkansas Gov. Mike Huckabee, who was running for the Republican presidential nomination, and other figures from the conservative movement.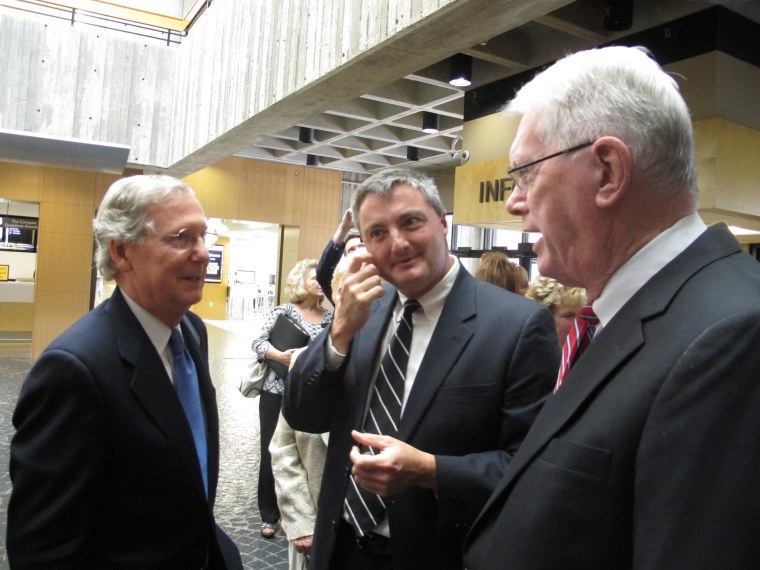 Bevin praised Davis in 2015 for her protest. He also bashed Bunning's decision to briefly jail Davis for contempt of court, calling the ruling "reprehensible" and "unconscionable."
After winning Kentucky's gubernatorial election, Bevin signed an April 2016 law removing county clerks' names from marriage licenses. Davis later praised the law and moved to dismiss her appeal, claiming the matter had become "moot," according to court documents.
"I am pleased that I can continue to serve my community as the Rowan County Clerk without having to sacrifice my religious convictions and conscience," she said in a June 2016 statement.
Davis was elected county clerk as a Democrat, but switched to the Republican Party after she was jailed for her protest. She will be due for re-election in 2018.